Established in 1673, Chelsea Physic Garden in London is the second oldest botanical garden in England (after Oxford) and a beautiful hidden gem tucked away in between Royal Hospital Road and the Thames Embankment. The garden is a celebration of the beauty and importance of plants, housing a unique living collection of around 5,000 types, with a focus on edible, medicinal and useful plants, as well as rare and endangered species.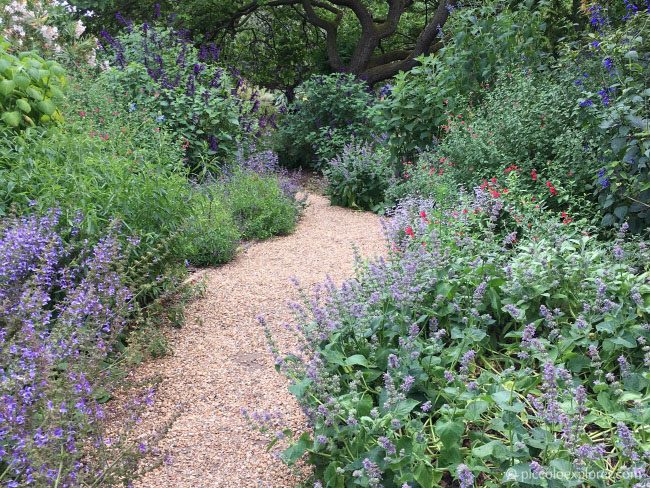 Chelsea Physic Garden is a fascinating place to visit and is like a secret garden in the city. There are usually family activities and workshops during half-term and school holidays to help children understand more about the importance of plants. In this post, I'll share more about what to see and the upcoming workshops at Chelsea Physic Garden London with kids.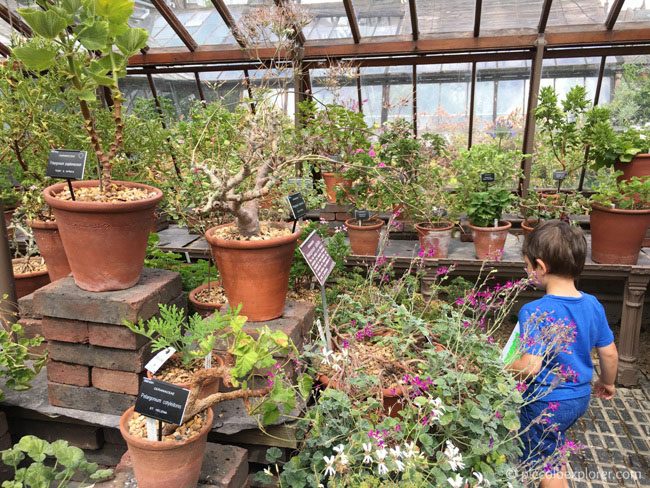 Garden of Medicinal Plants
One of the first areas to explore at Chelsea Physic Garden is the Garden of Medicinal Plants, which consists of plant displays from every region of the world and their key medicinal uses. It is important to note, especially when visiting with young children, that there are some poisonous plants around the garden, so you should not eat, touch or remove any living or dead plants, flowers, berries, leaves.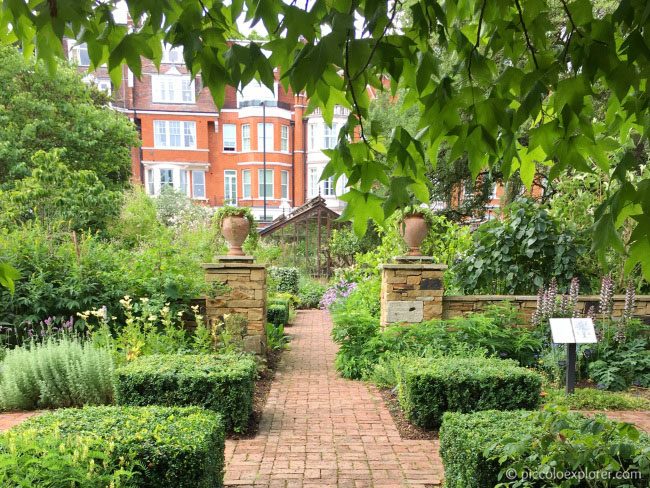 Tropical Corridor & Glasshouses
The glasshouses at Chelsea Physic Garden including a Tropical Corridor along the back, collections of sub-tropical, Mediterranean species and back-up plants of those grown outdoors that may not survive a cold or wet winter.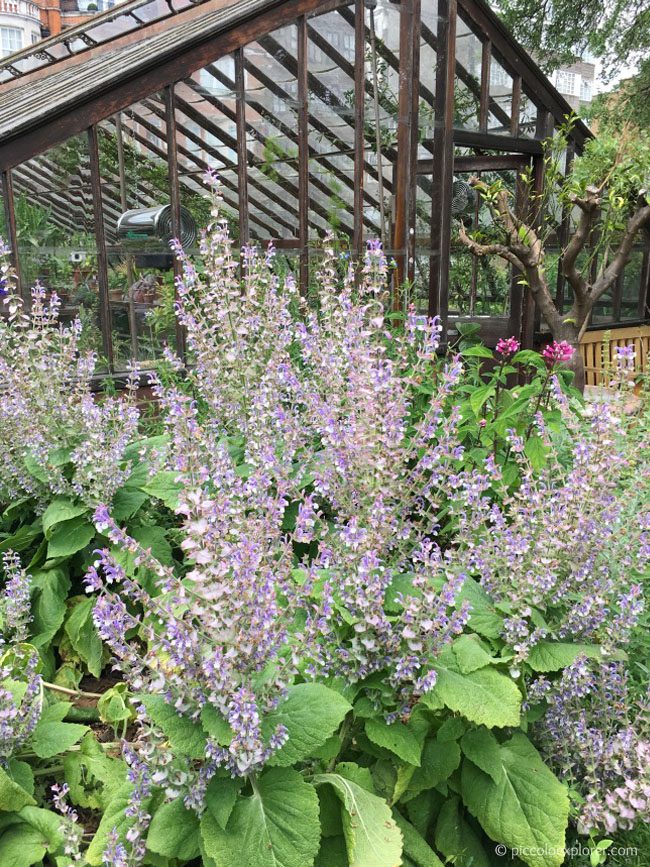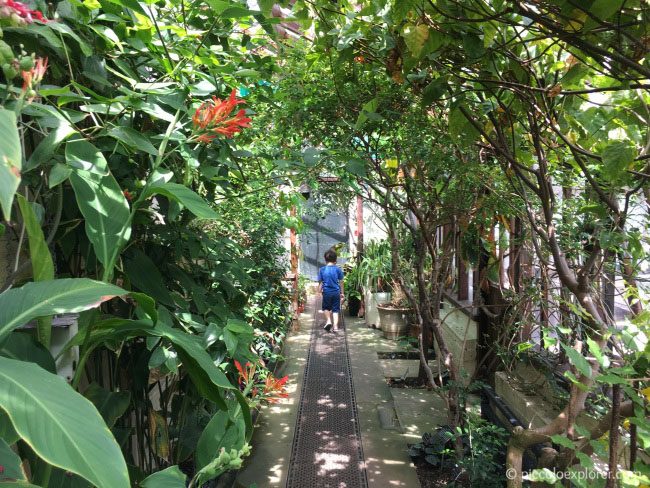 Garden of Edible and Useful Plants
The Garden of Edible and Useful Plants showcases the diverse range of plant species on which people depend in our everyday lives.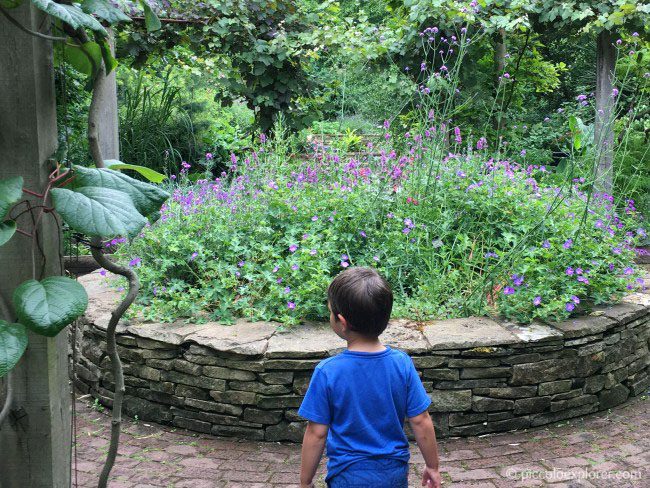 There are examples of productive and functional plants, such as the gourd below for making music or ropes made from hemp.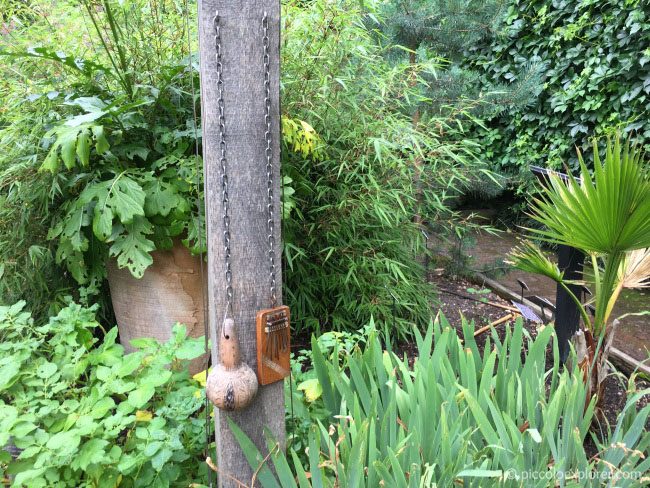 Chelsea Physic Garden London with Kids
Family Activity Days
Chelsea Physic Garden runs several Family Activity Days during half-term and London summer holidays, which are a great way for families to make the most of visiting the garden and discovering more about the plants. You can see the latest list of events, tours and workshops here on the Chelsea Physic Garden What's On webpage. Select "Family" in the "Choose an event type" field for upcoming events and workshops for kids.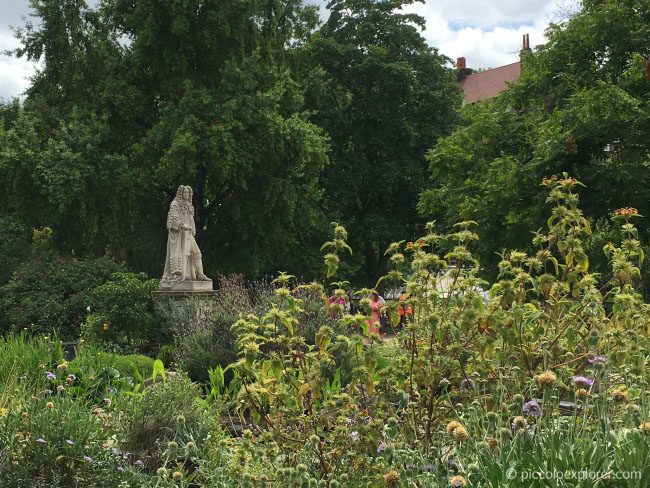 During the February half term break, Chelsea Physic Garden will be running a creative family workshop, Rainbow Paint Drawing with artist Edward Luke Thrush. Workshop tickets include entry to the Garden that day. Read on for more details.
Rainbow Family Paint Drawing at Chelsea Physic Garden
15 February 2023
For LGBTQ+ History Month, Chelsea Physic Garden is collaborating with Queer Botany to look at plants and the Garden through a queer botanical lens. Take part in a family friendly plant drawing session at the Chelsea Physic Garden that celebrates the diversity in plants through art with Edward Luke Thrush.
Materials will be provided but you can bring your own preferred materials if you like. The workshop is from 10am to 12pm and will take place indoors in the Learning Classroom space of the Garden.
Ticket are £10 per child and £15 per accompanying adult. Suitable for ages 5+
Book workshop tickets at the Chelsea Physic Garden
Chelsea Physic Garden London Address
Note: Chelsea Physic Garden is currently closed until 22 January 2023
Address: 66 Royal Hospital Road, Chelsea, SW3 4HS. Entrance is on Swan Walk, SW3.
Opening Hours: [CURRENTLY CLOSED] 11am to 4pm (last entry 3.30pm); closed on Saturdays. Friends of Chelsea Physic Garden are welcome to enter the Garden from 10 am, an hour before the General public.
Food and Drink: The Tangerine Dream Café is the garden's award-winning café serving fresh homemade food including light lunches and an afternoon tea with handmade cakes and lavender scones.
Tickets: Admission prices from January 2023 are £9.50 for adults (or £10.50 with voluntary donation); £5 children and students age 5 to 18 years old (or £6.50 with voluntary donation); children under 5 years old enter free.
Closest Tube Stations: Sloane Square [Circle & District lines]; which is about a 15 minute walk away
https://www.chelseaphysicgarden.co.uk/
Save
Save
Save
Save
Save
Save
Save
Save
Please follow and like us: