Looking for ideas for beach day trips from London with kids? Plan a beach day trip this summer at one of these beautiful sandy beaches around a 2 hour drive from London.
Camber Sands Beach, East Sussex
One of the best sandy beaches for a day trip from London is Camber Sands in East Sussex. Camber Sands is about five miles long of golden sand backed by picturesque sand dunes. At just over two hours away from London, it is a manageable destination for a day trip, while also a great location to enjoy a weekend staycation.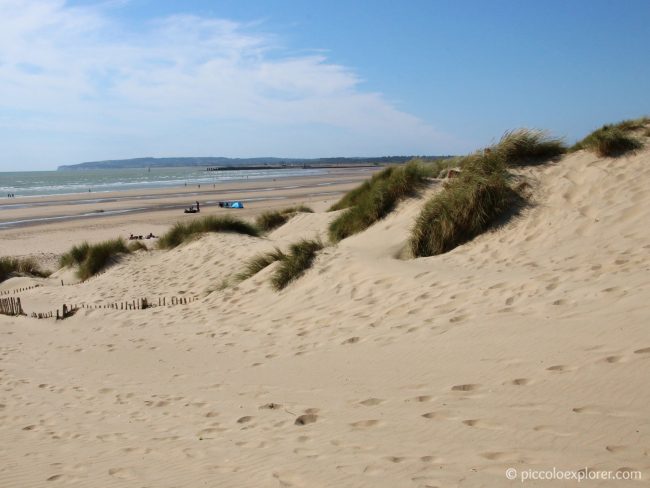 Camber Sands is a popular kite-surfing and windsurfing spot known for experiencing high winds at times, so it is recommended to use a windbreak or tent when spending the day on the beach. On the other side of the sand dunes, you'll come across a café, pub and a couple of fish and chips shops on New Lydd Street.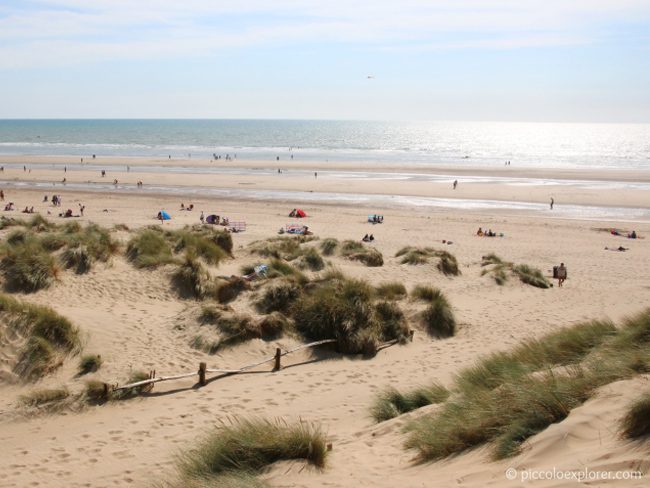 Read more: Day Trip to Camber Sands
West Wittering Beach, West Sussex
Only a 90 minute drive from London, West Wittering Beach is located to the east of the entrance to Chichester Harbour in West Sussex. West Wittering is a great destination for a seaside day trip, popular for surfing, kite surfing, windsurfing and stand up paddle boarding.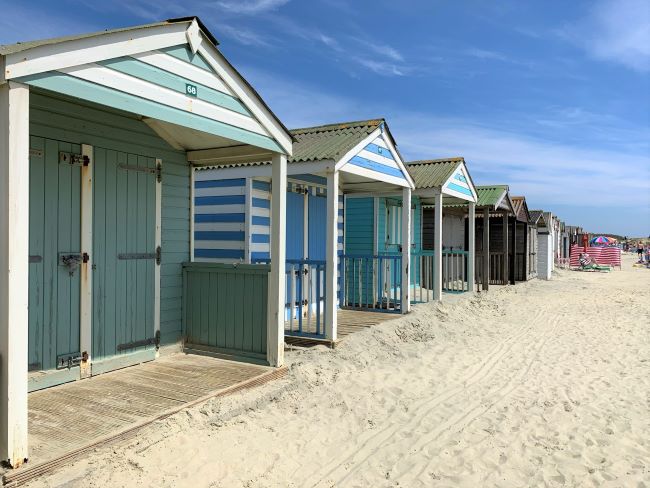 The long sandy beach at West Wittering is lined with grassy sand dunes and charming colourful beach huts. Recognised as one of the best beaches in the United Kingdom, West Wittering Beach has achieved Blue Flag status, the international symbol that tells the public a beach is clean, safe and meets the highest environmental standards, as well as the international bathing water quality standards.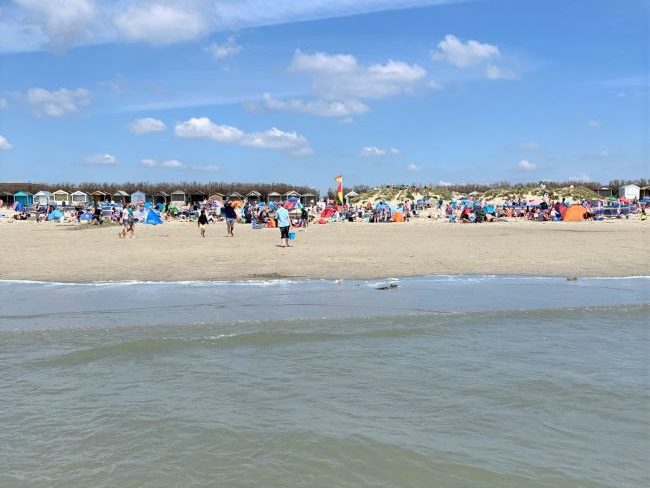 Beach facilities at West Wittering include food and drink kiosks, water sport equipment rentals, a lifeguard station and toilets with showers. Remember to pre-book a parking space at the West Wittering Beach car park. There are no other options for parking near West Wittering beach and you will be turned away at the car park entrance if you do not have a booking.
Read more: Day Trip to West Wittering Beach
Shell Bay Beach, Dorset
Located near Poole, Shell Bay Beach is a longer journey for a beach day trip from London, at just over 2.5 hours drive. It is, however, worth it for the unspoilt beaches, extensive sand dunes and stunning bay views. This beautiful stretch of coastline, part of Studland Bay in Dorset, is managed by the National Trust. The heathland behind the four-mile stretch of beach at Studland Bay is a haven for native wildlife.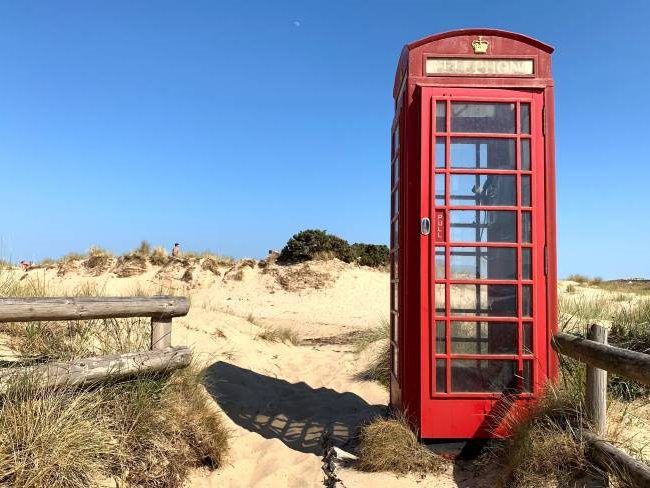 Parking and toilet facilities near Shell Bay Beach are available at the National Trust lot on Ferry Road. Shell Bay Seafood Restaurant is the only restaurant nearby, located across from the road from the beach.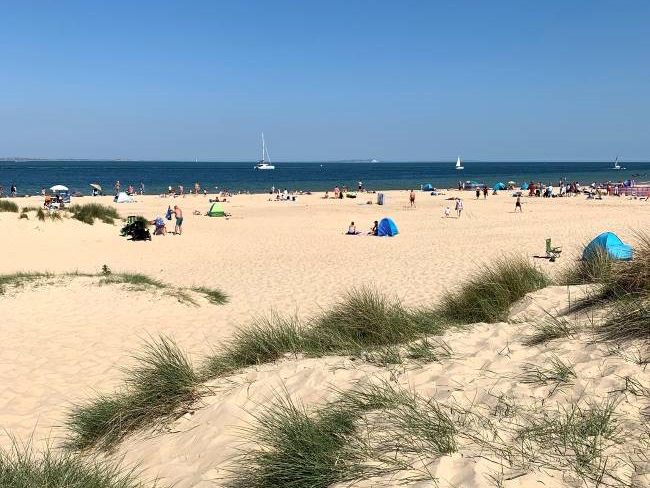 There are no shops or cafés, so do bring everything you would need for your day at the beach, including plenty of snacks and water. You'll find water sport rentals and more facilities at the next two beaches, Knoll Beach and Middle Beach.
Read more on the National Trust Studland Bay webpage.
Day Trips from London Inspiration
Looking for more inspiration for the summer holidays? Find ideas for day trips from London with these round-up posts and days out reviews;
Pick Your Own Farms near London
Day Trip to West Wittering Beach West Sussex
Day Trip to Camber Sands East Sussex
Pin for Later – Beach Day Trips from London