One of London's top family attractions, the ZSL London Zoo is located in Regent's Park and home to over 750 different species of animals. In this quick guide, learn more about what to expect planning a London Zoo day out with kids.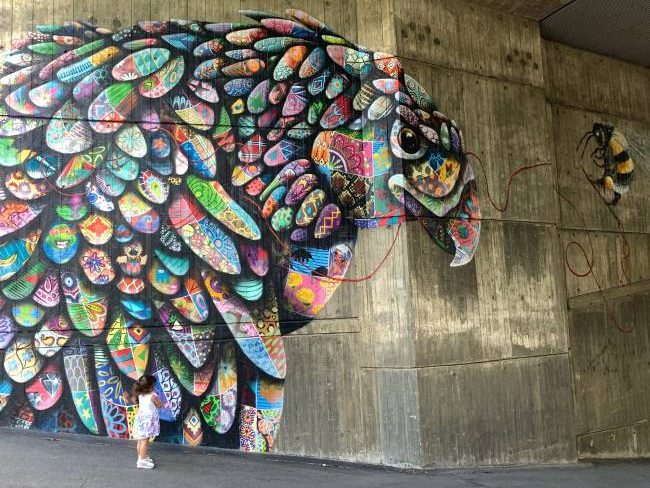 ZSL London Zoo is the world's oldest scientific zoo, opened in 1828 and originally intended to be used as a collection for scientific study. ZSL stands for the Zoological Society of London, which is an international conservation charity with the purpose to inspire, inform and empower people to stop wild animals going extinct.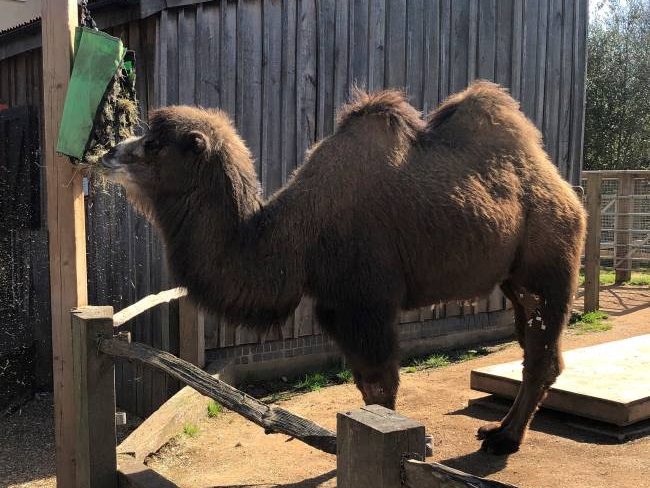 The Zoological Society of London do this through their science, field conservation around the world and engaging millions of people through their two zoos, ZSL London Zoo and ZSL Whipsnade Zoo.
Animals at London Zoo
What animals are at London Zoo? Around the zoo, you'll find giraffes, lions, tigers, gorillas and much more.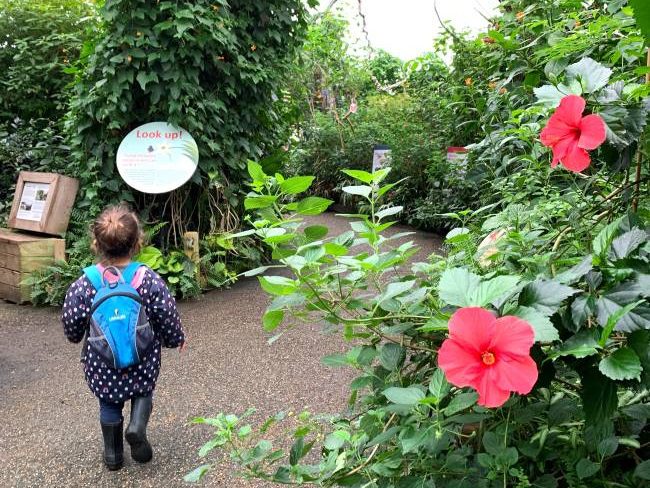 For a complete list of the animals at London Zoo, have a look at the ZSL animal inventory list that is updated annually for both zoos. Many of the large animals, such as elephants and rhinos, are at the more expansive Whipsnade Zoo in Bedfordshire.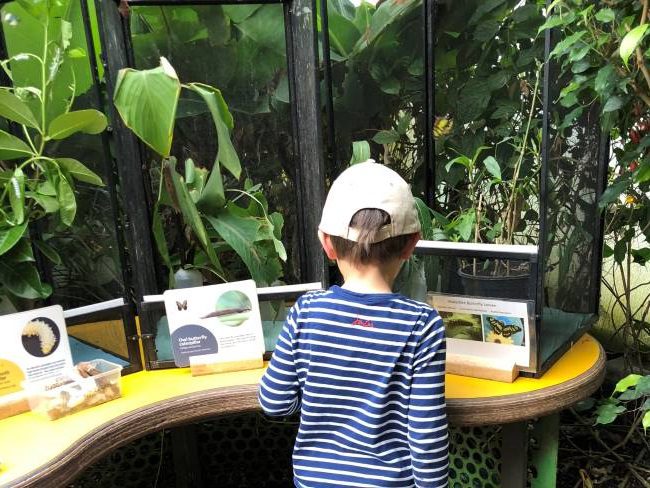 The London Zoo covers 36 acres in Regent's Park. Children's scooters are allowed which also helps for exploring the zoo. There are three one-way routes shown on the London Zoo map that are helpful to visitors planning their day.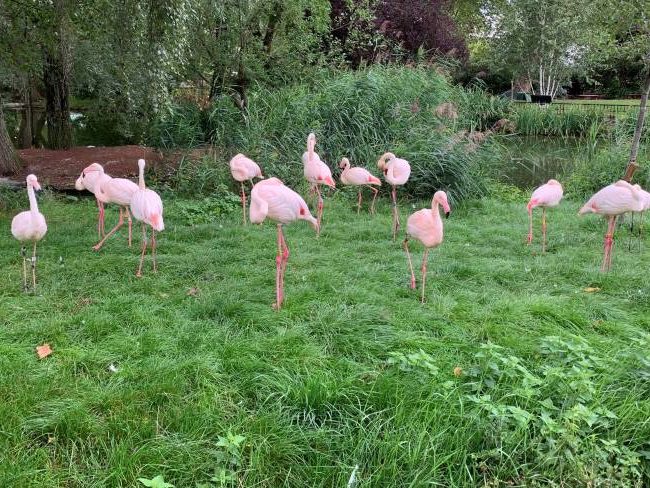 One of the most recently updated exhibits at London Zoo is Giants of the Galápagos, the new home of their three Galápagos giant tortoises. Our family's favourite zoo exhibits are Penguin Beach, Tiny Giants, The Farmyard and Butterfly Paradise.
Into Africa
One of the most popular sections of the zoo is Into Africa, where visitors can see giraffes, okapis, zebras, pygmy hippos and African wild dogs.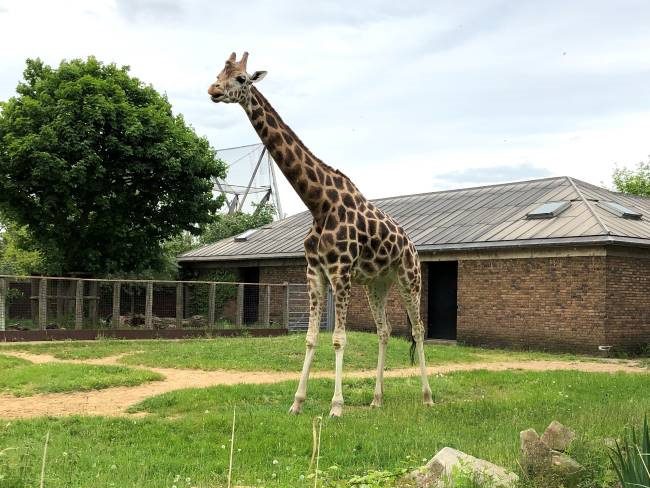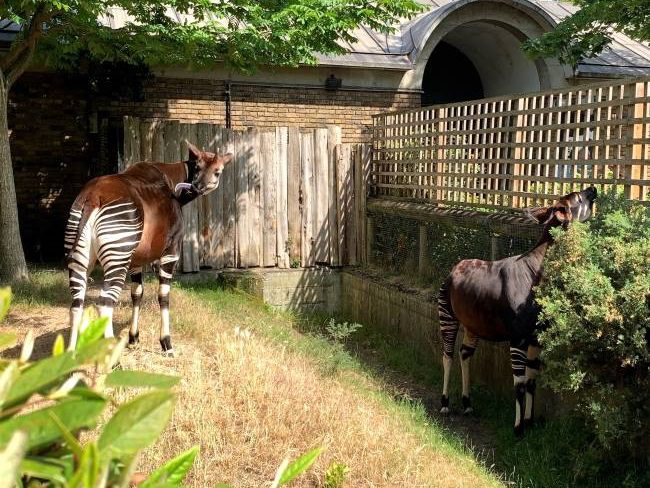 Reptile House
Another highlight at London Zoo is the famous Reptile House, which has an amazing collection of reptiles and amphibians, including snakes, frogs and crocodiles.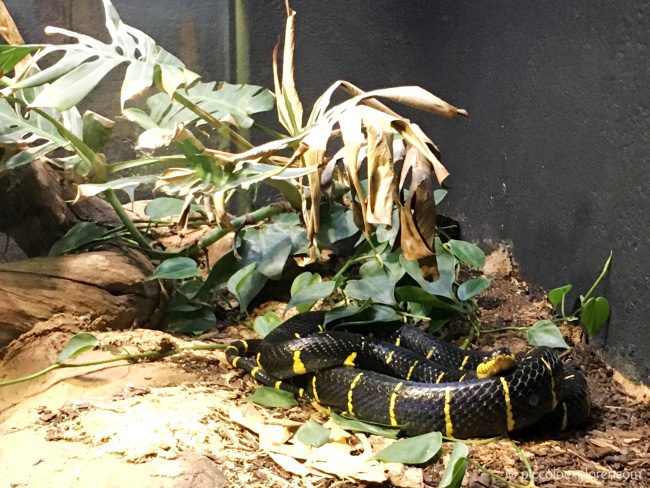 Tiny Giants features interactive exhibits about the planet's smallest creatures from underwater corals and moon jellyfish to leafcutter ants, spiders and beetles.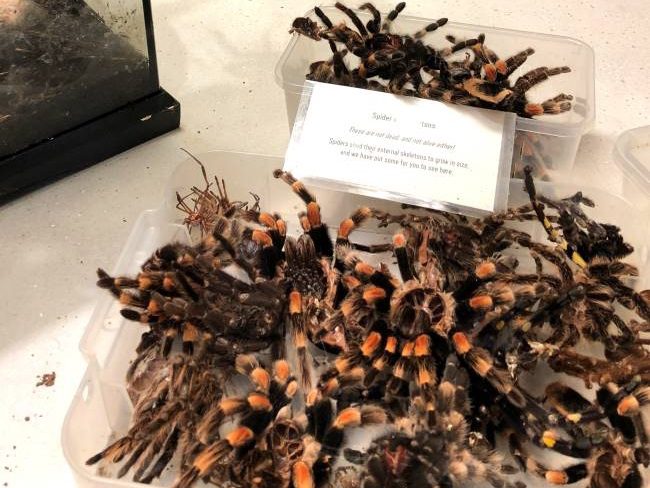 Walk-Through Enclosures
Visitors also have opportunities to get up close to some animals, including monkeys and lemurs in London Zoo's walk-through enclosures.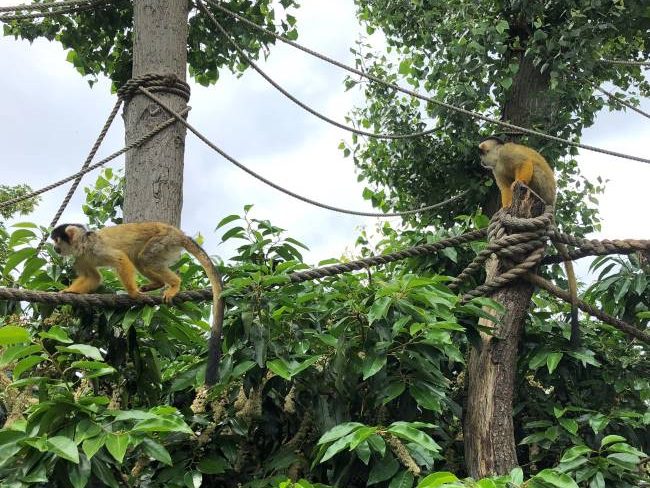 Tiger Territory
The Sumatran tigers at London Zoo can be seen in Tiger Territory. The Indonesian habitat features tall trees for the tigers to scale and high feeding poles to encourage natural predatory behaviours.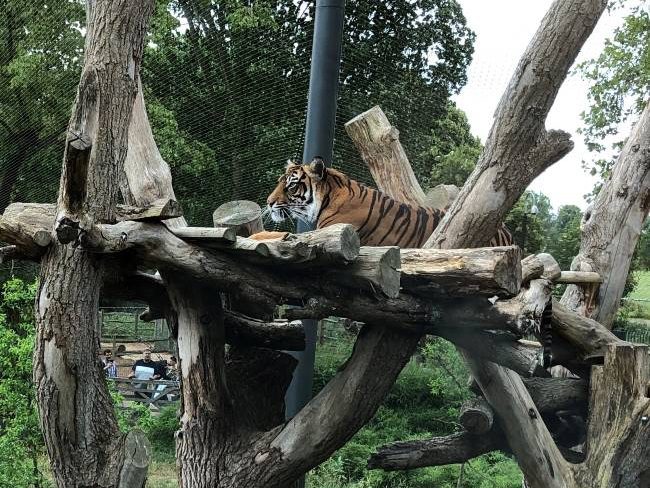 Land of Lions
Another big cat highlight at London Zoo is seeing their majestic Asiatic lions in the Land of Lions exhibit.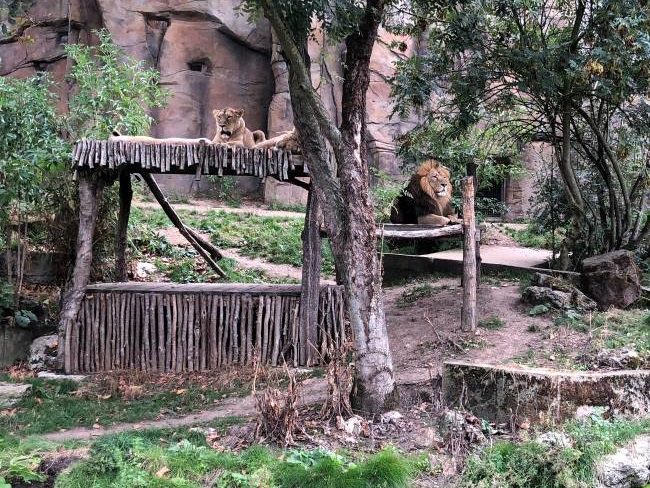 The Land of Lions exhibit covers 2500 sq m and was inspired by India's Gir Forest National Park, the Asiatic lion's last remaining stronghold.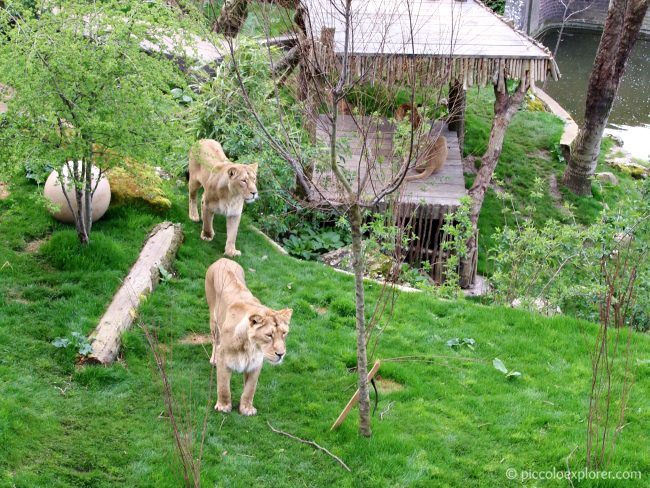 There are many fun details to the exhibit, including a vibrant village with beautifully painted tuk tuks, a train station and guard hut, a crumbling temple clearing and a street food stand.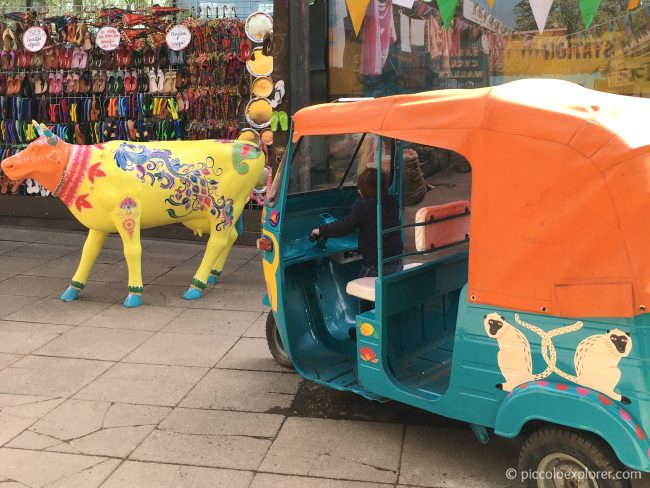 Penguin Beach
Penguin Beach is another great exhibit at London Zoo. Home to a colony of Humboldt penguins, Penguin Beach features a 1200 sq metre pool with underwater viewing areas.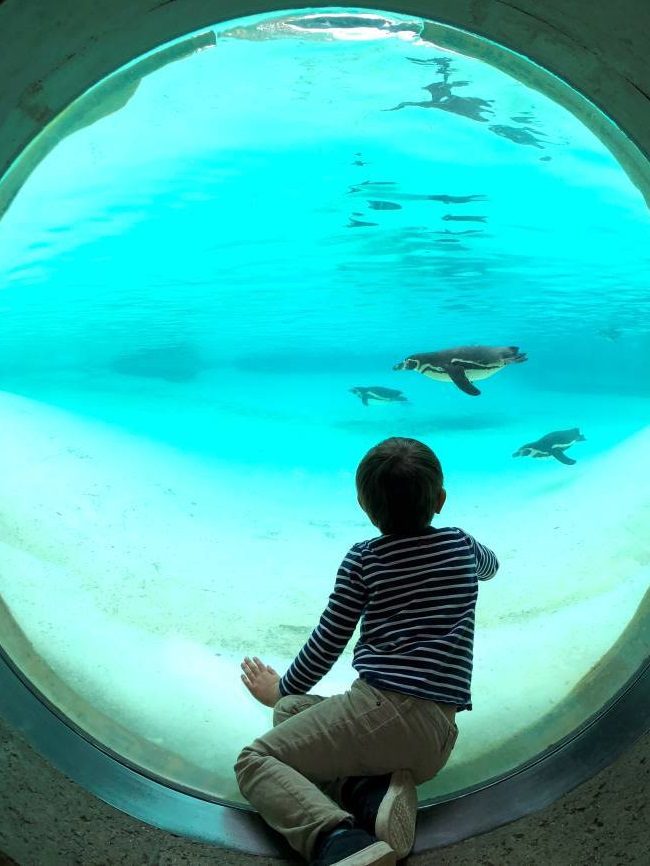 Penguin Beach recreates a South American beach landscape. The Penguin Beach Live demonstration features twice daily feeds where visitors can watch the birds diving for their food.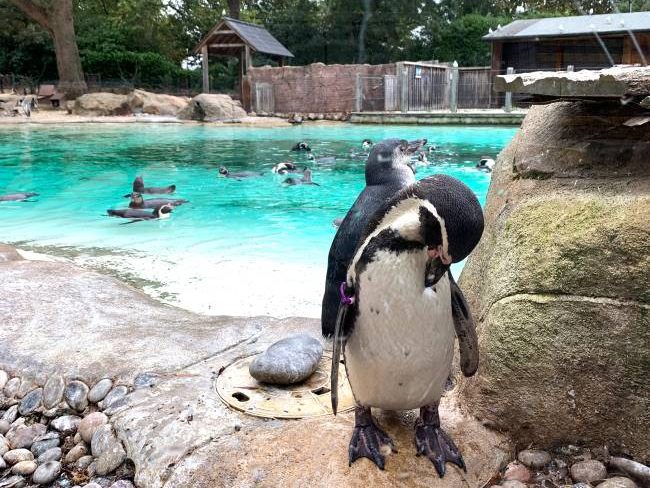 The Farmyard
One of the fun things to do with young kids at London Zoo is to visit the Farmyard. The Farmyard is home to alpacas, llamas, pigs, rabbits and donkeys.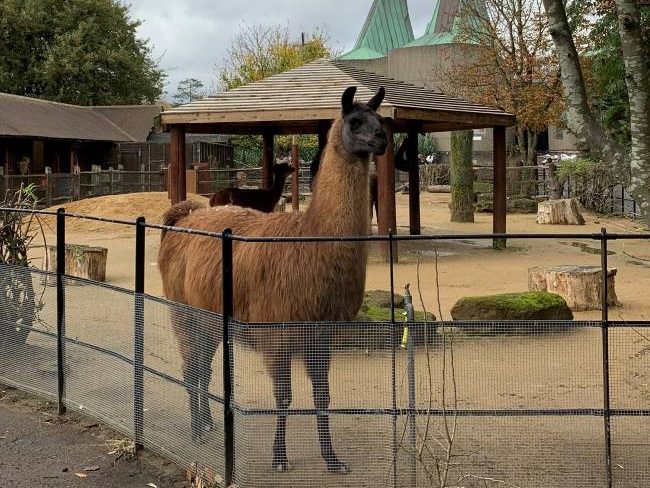 There is usually an opportunity to meet the pygmy goats too which has always been a family favourite.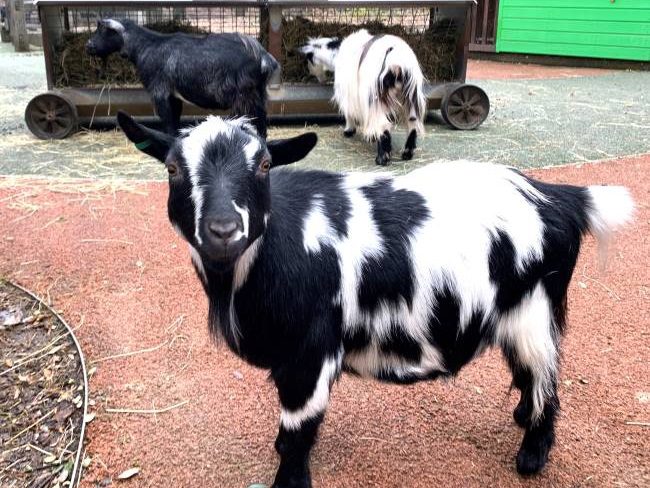 Butterfly Paradise
Butterfly Paradise is a huge caterpillar-shaped walk-through enclosure with hundreds of butterflies and moths. Visitors can also get a close look at the life cycle of butterflies and moths. Butterfly Paradise has a pupae holding room where visitors can see a vast array of pupae develop and butterflies eventually emerge.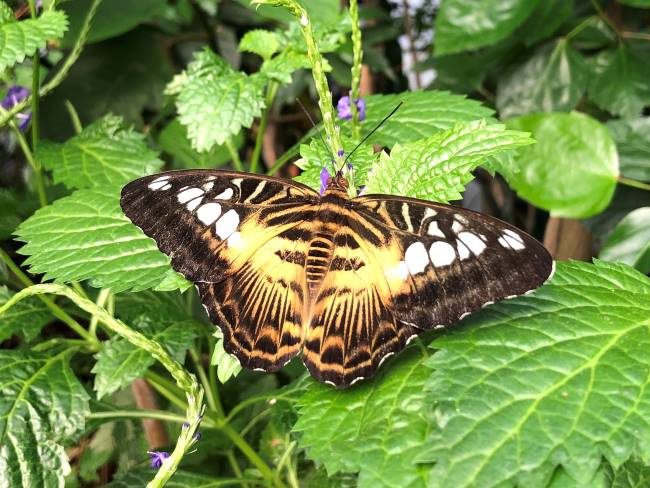 Look out for displays showing tiny butterfly eggs, giant caterpillars and butterfly feeding stations.
Sometimes you can also see Atlas moths, the largest moths in the world, which have a wingspan stretching up to 27 centimetres across. Atlas moths have short life spans and live only up to two weeks from when they emerge from their cocoons.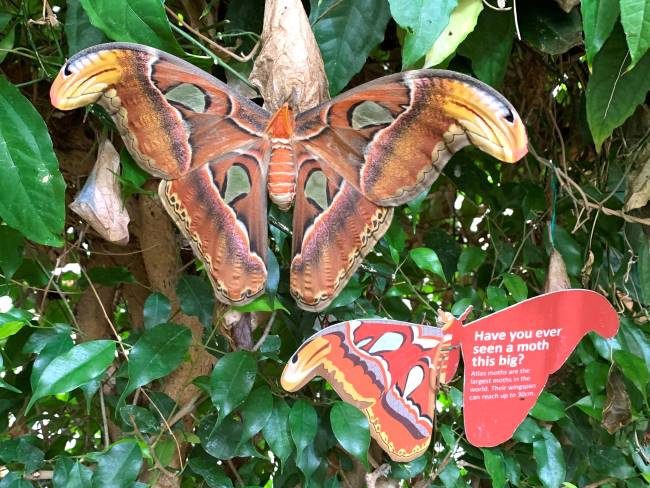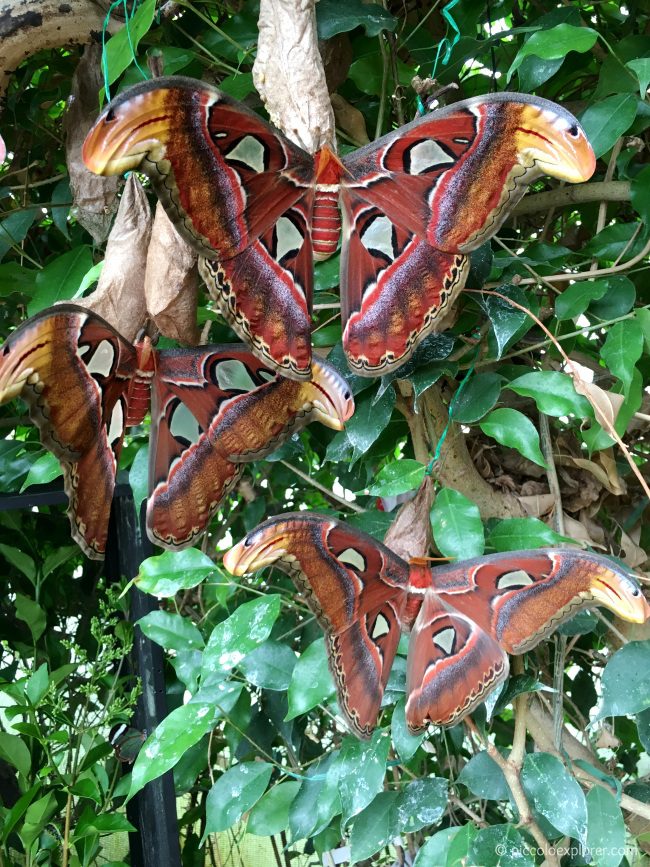 The dead leaf butterfly is also fascinating to see and truly resembles a dead leaf when its wings are closed.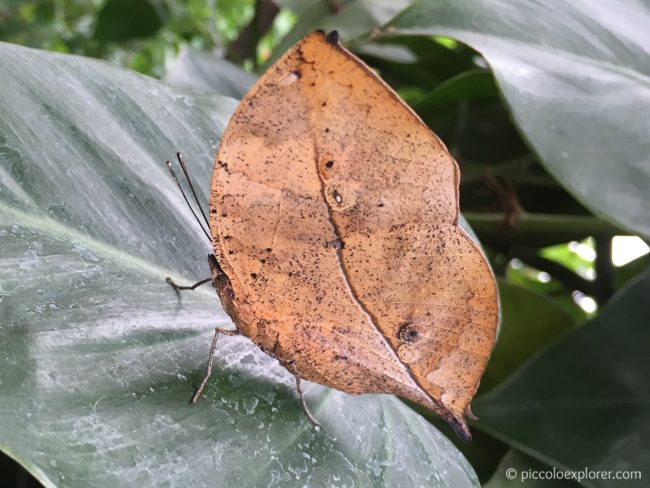 Animal Adventure Play Area
Opened in 2019, the Animal Adventure zone at London Zoo is a children's zoo and play area. Children can enjoy meeting animals ranging from eagle owls and porcupines to mongooses and meerkats. There are plenty of opportunities throughout the day to meet ZSL's expert keepers and learn more about their work.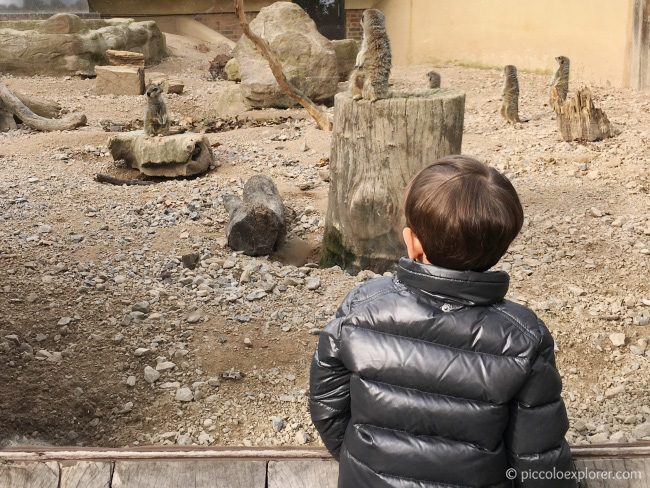 The Animal Adventure play area is one of the best spots for water play during the summer. The play area is located next to the Farmyard, and there is sometimes the chance to meet and greet goats and other farm animals.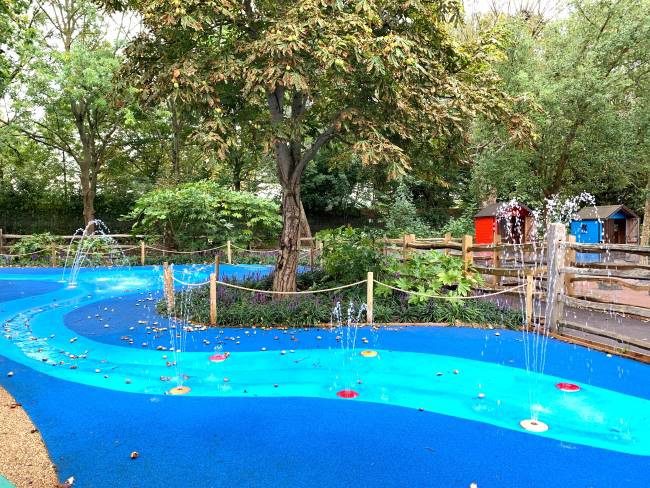 Food and Drink
The main Terrace Restaurant offers sandwiches and salads, a deli counter, pizza, fish and chips and other hot food options, with indoor and al fresco seating.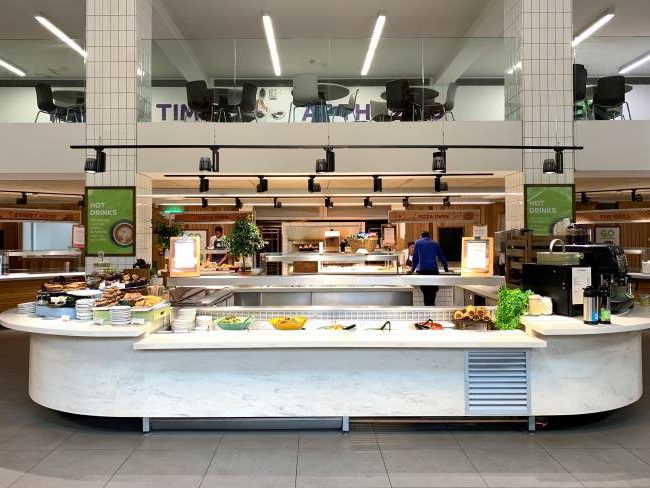 Peckish Parrot Café next to the Animal Adventure playground offers sandwiches, cakes and kids' lunch boxes.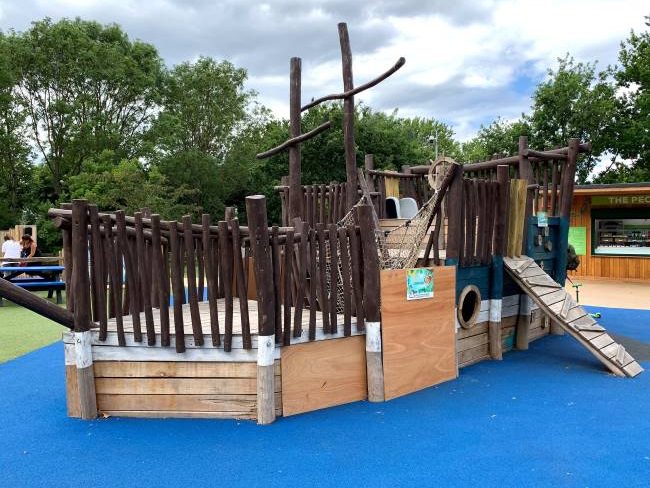 Aquarium Kiosk [in front of Aquarium] and Beach Hut [next to Penguins exhibit] serve coffee and pastries for on the go. Amreli Street food truck [at the Land of Lions] serves ice creams, paneer and spicy chicken burgers.
What's On at the London Zoo
ZSL London Zoo regularly runs family activities and events during the school holidays. Find what's coming up in this part of the London Zoo day out with kids post.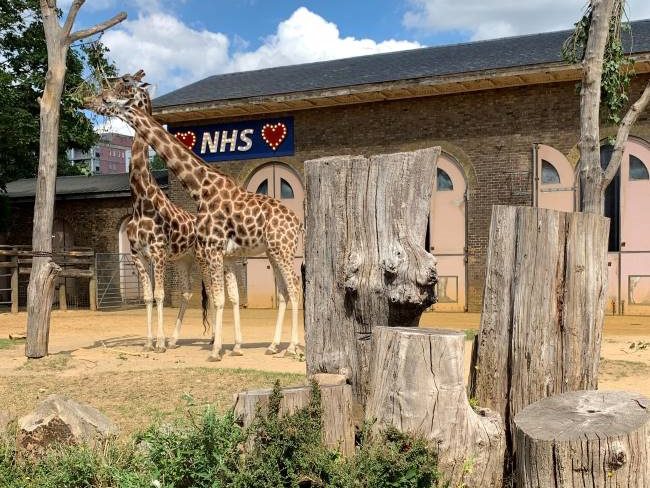 Find more inspiration for October family days out in our Halloween in London with kids and October half-term activities in London guides.
Boo at the Zoo at London Zoo
21 – 31 October 2023
Boo at the Zoo is back at London Zoo this October half-term! Halloween-themed activities include learning spells at Ghoul School, crafting a menacing mask, a bubble boogie and an extinct species graveyard. Additional activities that cost extra are pumpkin decorating and face painting.
Book tickets to visit Boo at the Zoo Halloween at London Zoo
ZSL London Zoo Address
Address: Outer Cir, London NW1 4RY
Opening Hours: Opening times for London Zoo from 26 March to 3 September 2023 are 10am to 6pm (last entry 5pm) every day. From 4 September to 29 October 2023, the daily opening times are 10am to 5pm (last entry 4pm). From 30 October 2023 to 9 February 2024, opening times are 10am to 4pm (last entry 3pm)
Tickets: London Zoo ticket prices vary depending on the day you visit, from Off Peak (starts at £27.73 for adults, £18.04 for children ages 3+) to Standard (starts at £30 for adults, £19.50 for children ages 3+) to Peak (starts at £32.27 for adults, £21.00 for children ages 3+). Children under 3 always enter free.
During the Easter school holidays, London Zoo ticket prices are at Standard pricing. Peak pricing is typically during the summer holidays.
ZSL Membership: There are two membership packages that include unlimited entry to ZSL London Zoo and ZSL Whipsnade Zoo.
Silver membership costs £80.50 for adults and £70 for children (when you set up an annual direct debit) and includes no additional benefits.
Gold membership costs £106 for adults and £70 for children (when you set up an annual direct debit) and includes several benefits such as 10% off at zoo restaurants and shops, free off-peak parking at London Zoo and 50% off car entry to Whipsnade Zoo.
Facilities: Toilets with baby changing facilities are located all around the zoo.
Parking: The London Zoo car park is on the Outer Circle of Regent's Park – Sat Nav postcode NW1 4S. Note that the London Zoo car park charges a flat rate of £14.50 for zoo visitors (£65 for everyone else). Zoo parking is free only for Gold ZSL members and Fellows of ZSL, from 10am Mondays to Fridays. (Excluding bank holidays and school holidays)
There is also pay and display street parking on Regent's Park Outer Circle near the zoo entrance. Pay and display parking costs £2.80 per hour Monday to Saturday. Sundays and Public Holidays pay and display cost £2.00 per hour from 9am to 6.30pm each day. There is a 4 hour max stay Monday-Saturday but no maximum stay on Sundays.
https://www.zsl.org/zsl-london-zoo
This London Zoo day out post was updated 11 September 2023 with upcoming family activities during the London October half-term break.
Pin for Later – ZSL London Zoo Day Out with Kids