Located an hour's drive north of London, ZSL Whipsnade Zoo is one of Europe's largest wildlife conservation parks and home to nearly 4000 animals and 280 species, many of which are endangered. ZSL Whipsnade Zoo is the largest zoo in the United Kingdom and was built as one of the first "open zoos", housing animals in sizeable enclosures across an expansive 600 acres so that visitors could see them in their natural surroundings. Discover more about ZSL Whipsnade Zoo and what to expect on a Whipsnade Zoo family day out.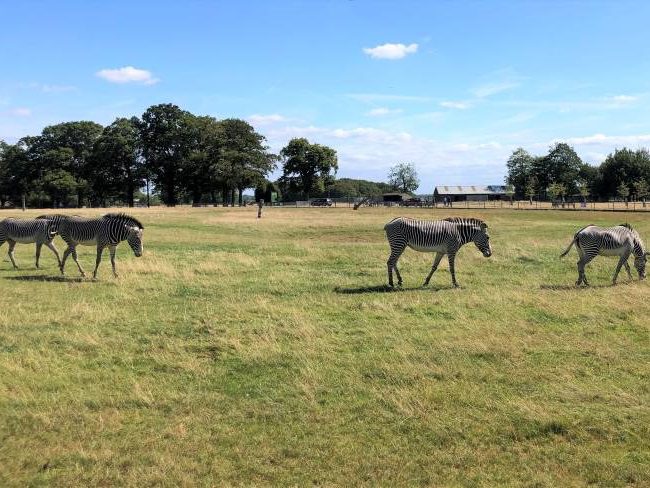 ZSL stands for the Zoological Society of London, which is an international conservation charity with the purpose to inspire, inform and empower people to stop wild animals going extinct. ZSL do this through their science, field conservation around the world and engaging millions of people through their two zoos, ZSL London Zoo and ZSL Whipsnade Zoo.
Related: London Zoo day out with kids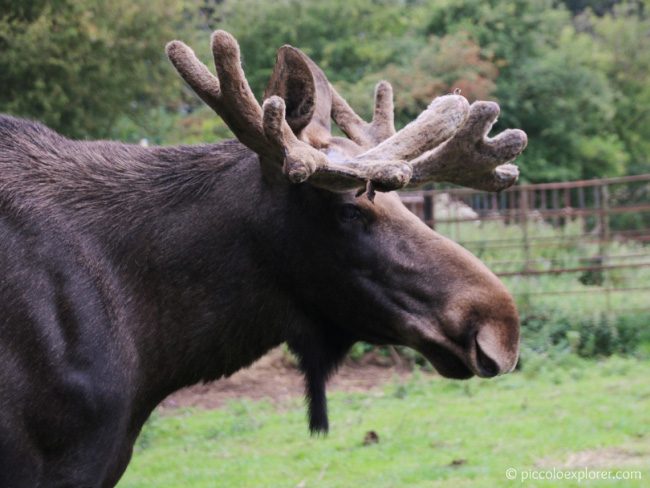 There is plenty to see and do on a family day out at ZSL Whipsnade Zoo, which can be explored either by foot, parking in the free external car park across the road and walking in, or by car, driving into the zoo (at an additional cost) and parking in specified areas around the zoo. If you are visiting with little ones, I'd recommend bringing scooters too to help get around Whipsnade Zoo as there is a lot of ground to cover! Micro Trikes are also available to hire at ZSL Whipsnade Zoo for £10 (plus a refundable deposit of £15).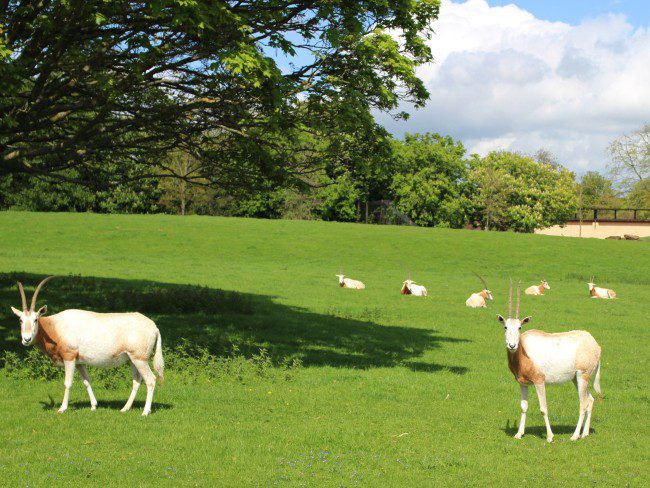 Due to its large size and wide open enclosures, ZSL Whipsnade Zoo houses many large animals that aren't at the ZSL London Zoo including elephants and rhinos. Other animals to see at Whipsnade Zoo include cheetahs, Amur tigers, African lions, chimpanzees and Eurasian lynx. View the complete list of animals and most recent inventory list on the ZSL website.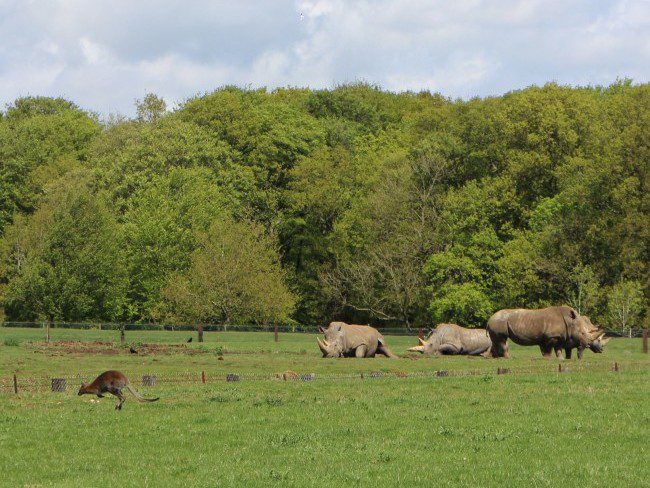 Keep an eye out for the many free-roaming small animals that roam freely around the zoo, such as the wallaby (shown above) and Patagonian maras (shown below).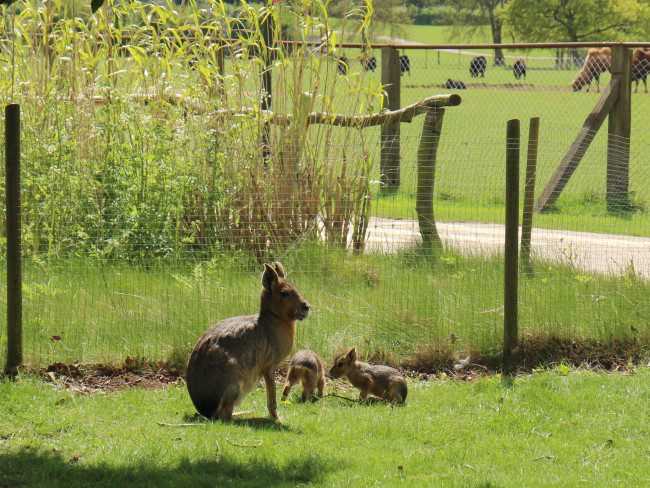 Passage through Asia
Although visitors are permitted to enter with their cars, ZSL Whipsnade Zoo is not a safari park. The only drive through enclosure at Whipsnade Zoo is Passage through Asia, a large paddock with no boundaries where you can slowly drive past Bactrial camels, yak, hog deer and Pere David's deer.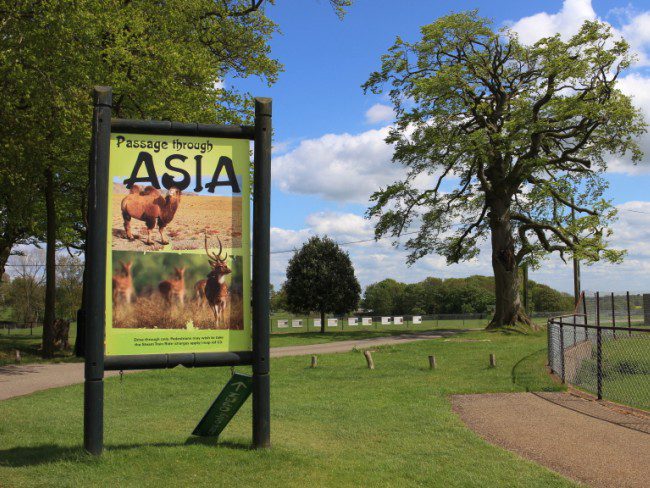 If you are exploring ZSL Whipsnade Zoo without a car, you can see the Passage through Asia enclosure by taking the Great Whipsnade Railway steam train, which operates regularly throughout the day.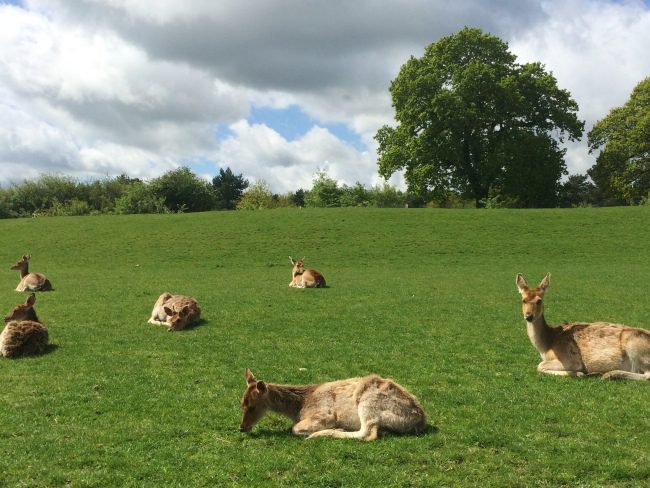 The acres of open space at Passage through Asia give the animals plenty of space to roam. You will often see the Pere David's deer and axis deer wading in to the large natural lake.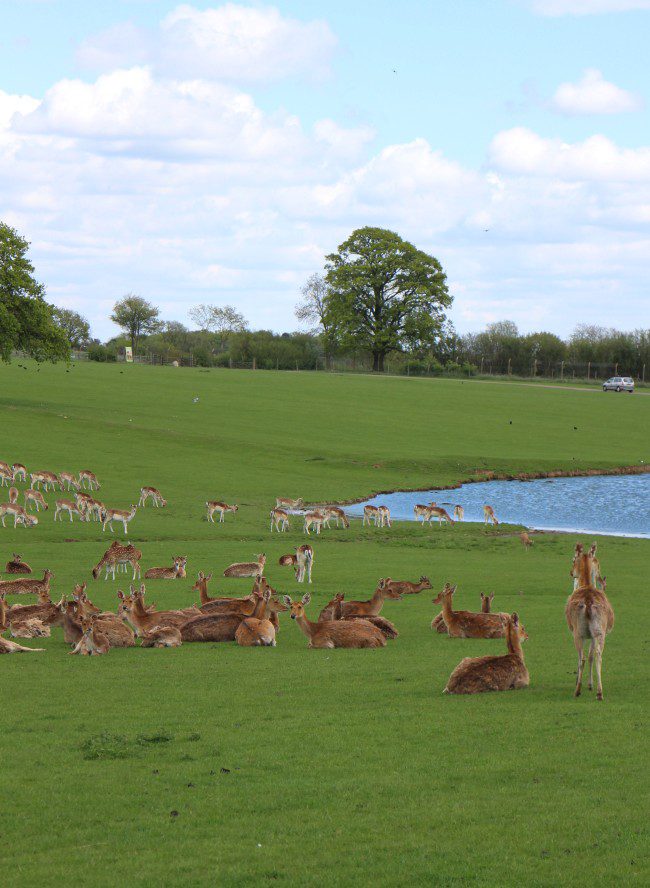 In another part of the Passage through Asia paddocks, yaks and two-humped Bactrian camels (found in Central Asia) can be seen grazing alongside the deer.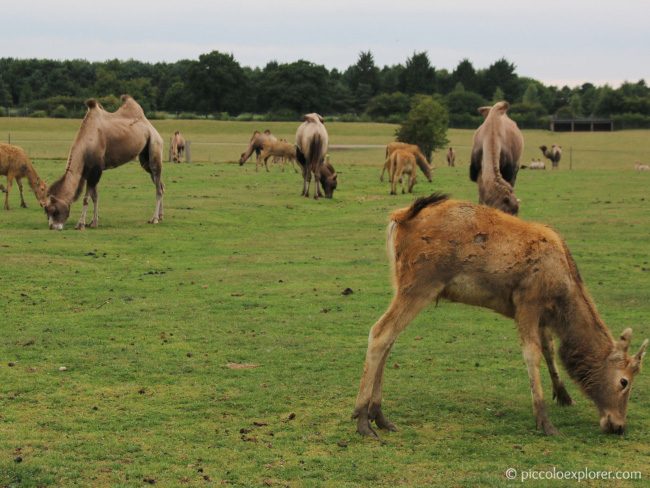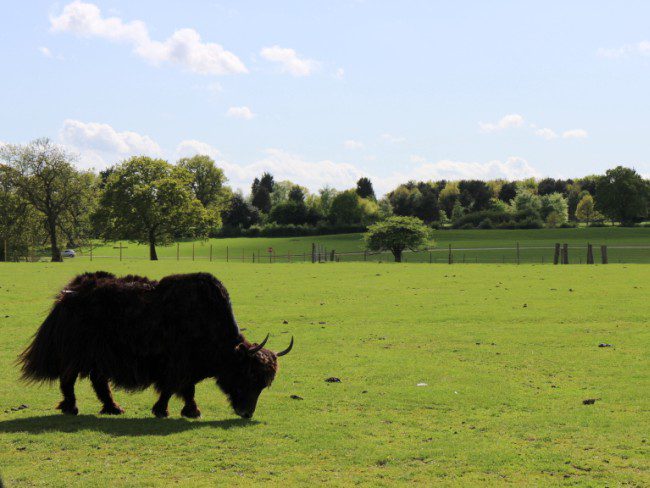 Penguin Pools
The Penguin Pools at ZSL Whipsnade Zoo overlook the Aylesbury Vale and feature two penguin colonies: African black-footed and rockhopper. The penguin enclosures feature custom penguin pools and rock formations for the rockhoppers.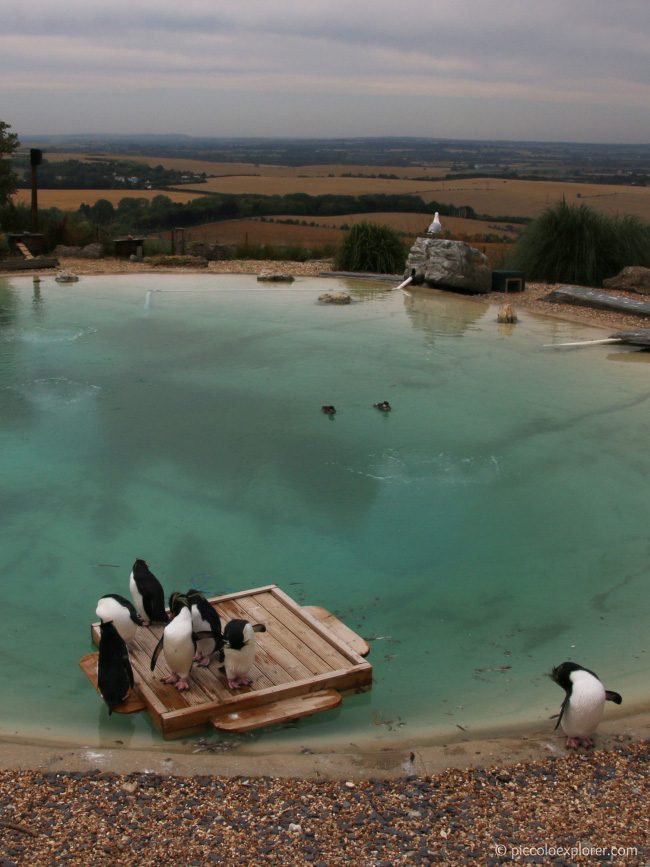 The penguins are always a pleasure to see! Watching the penguins diving into the water and swimming around is one of the top highlights for a Whipsnade Zoo family day out.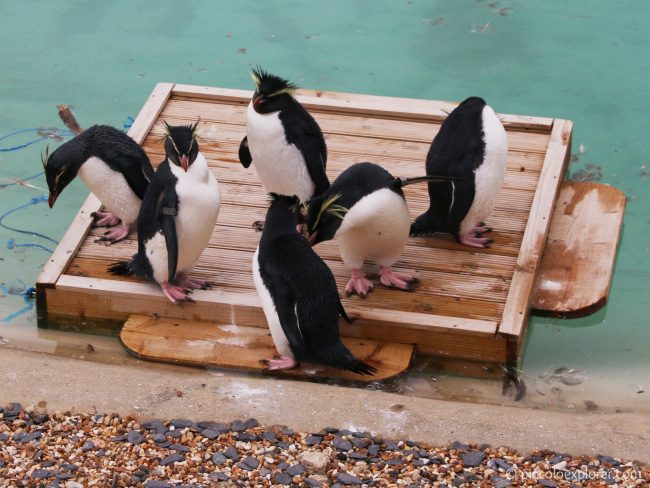 The Penguin Pools are next to the "Europe" part of Whipsnade Zoo, on your right after entering the zoo. If you are entering by car, then there is a turn just before the Lookout Lodge that brings you to the car park in front of the Penguin Pools.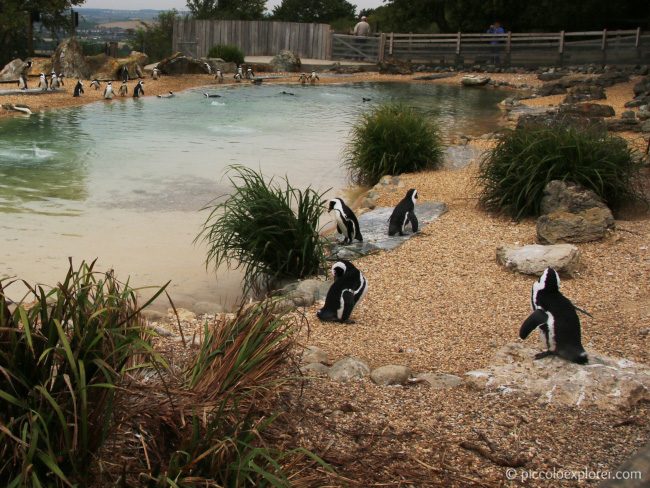 Butterfly House
The centrally located Base Camp is a convenient place to park the car to explore a large part of the zoo by foot, while being close to facilities and restaurants. It is a short walk from the Africa and Europe sections of Whipsnade Zoo, and is also where you'll find the Discovery Zone, Butterfly House and Hullabazoo Farm and Hullabazoo Playground.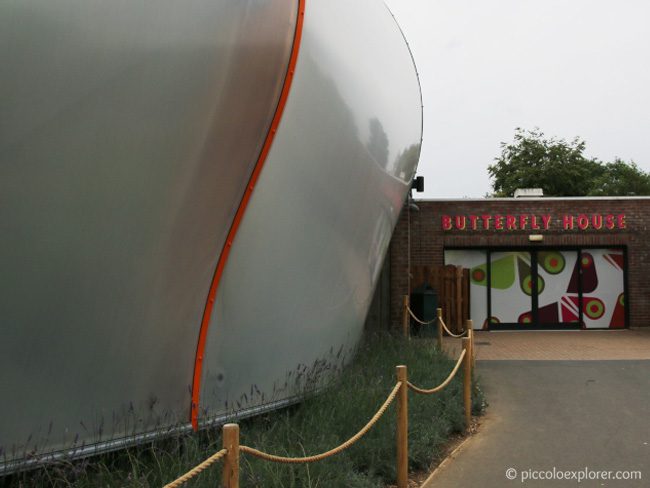 The Butterfly House at ZSL Whipsnade Zoo is one of the largest butterfly biomes of any zoo in the United Kingdom.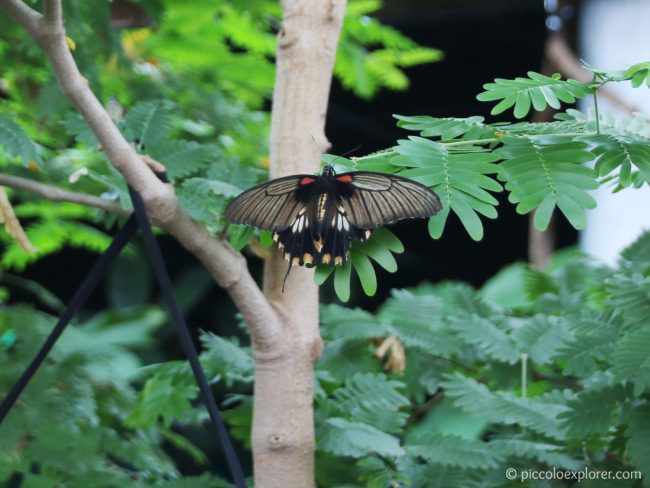 There are hundreds of colourful butterflies to see in the Butterfly House, with more than 30 different species from around the world.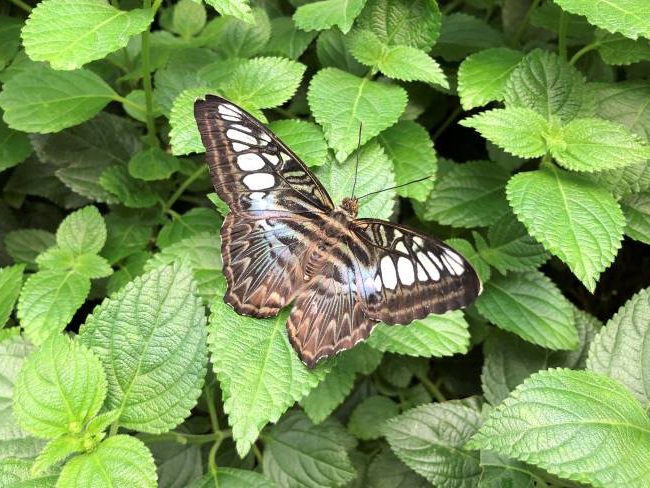 One of the highlights of visiting the Butterfly House is seeing the interactive Metamorphosis Zone, where visitors can see every stage of the caterpillar/butterfly life-cycle. The puparium in the Metamorphosis Zone offers a fascinating look at live pupae emerging from their cocoons.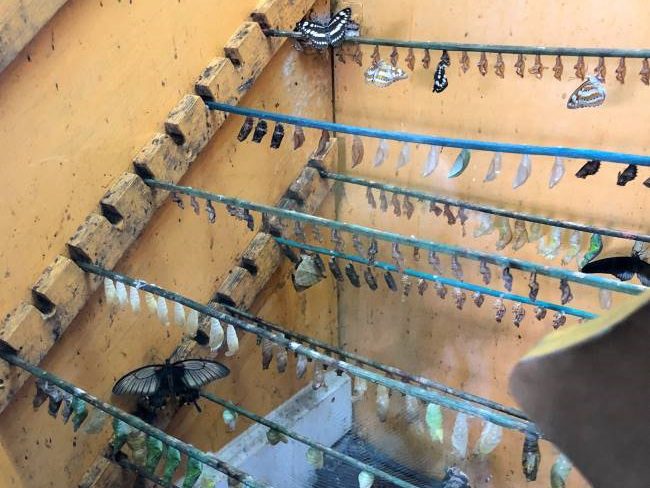 The Butterfly House is also home to several West African Dwarf Crocodiles, one of the world's smallest crocodiles.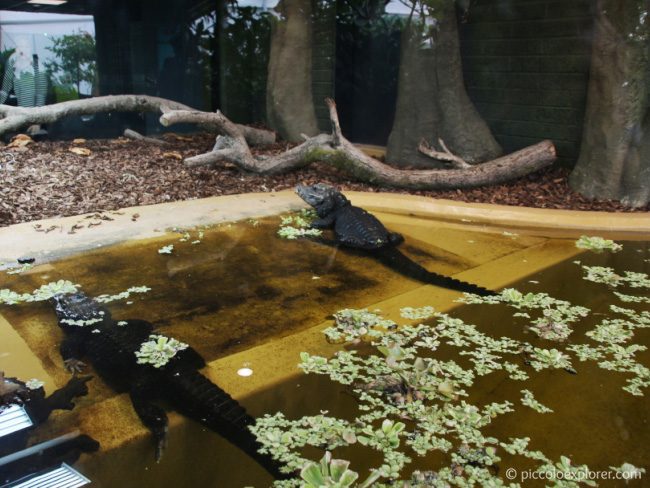 Giraffe Heights
One of the top things to do on a Whipsnade Zoo family day out is to visit Giraffe Heights in the Africa section. The custom built enclosure at ZSL Whipsnade Zoo has a nine-foot-high viewing platform that offers visitors an amazing up close look at these amazing animals.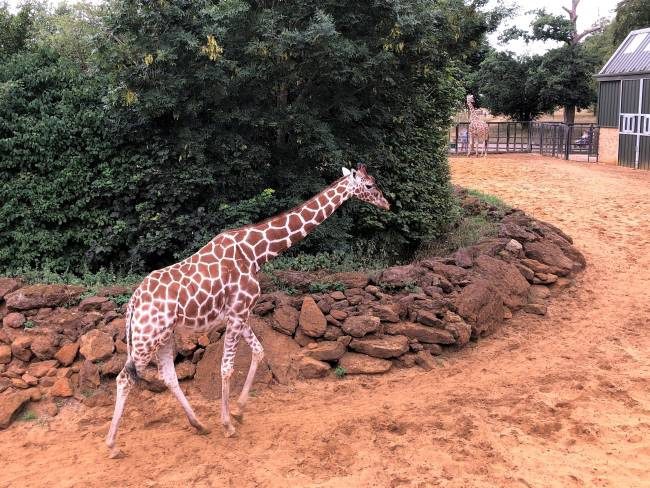 The viewing platform extends into the giraffes' barn and visiting during feeding time is a real treat!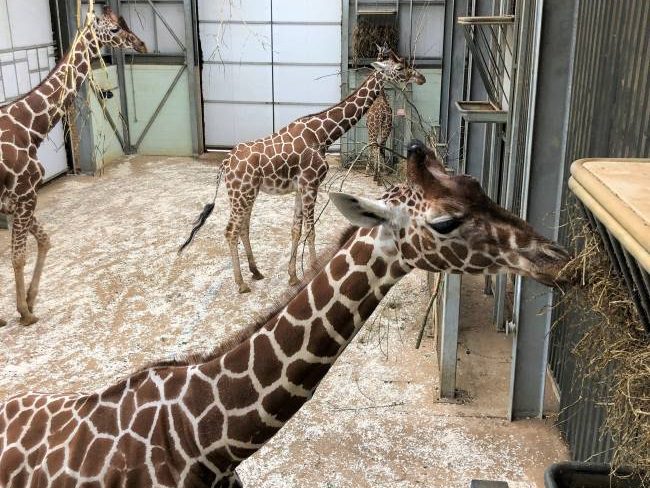 Learn more about the giraffes during the daily talks at Giraffe Heights, or book a special Meet the Giraffes experience for the chance to meet and feed the giraffes and discover interesting facts about the herd from an expert zoo keeper.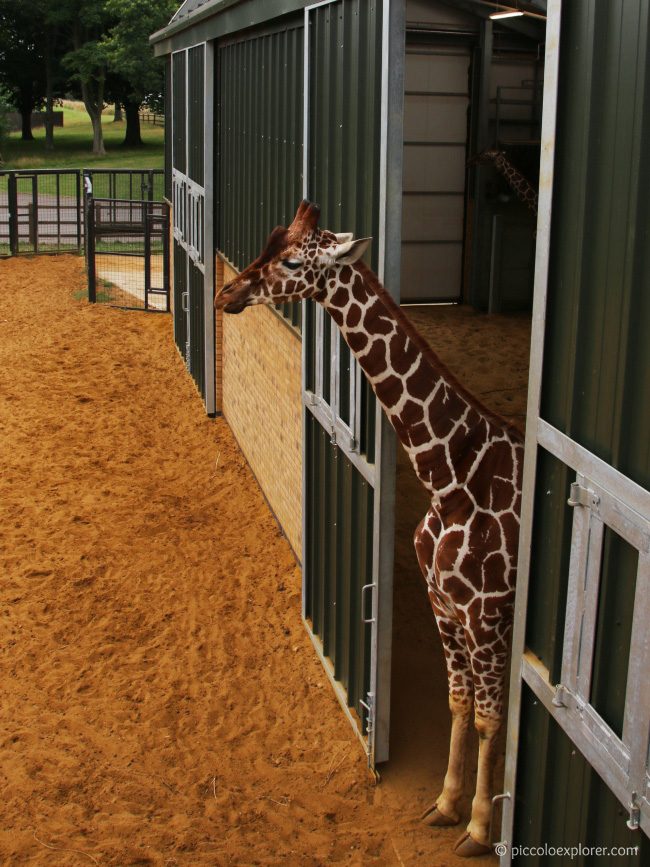 Asian Elephants
Another highlight of visiting ZSL Whipsnade Zoo is seeing the herd of Asian elephants that live in a 30 acre space of rolling paddocks. Their home includes a custom-designed Centre for Elephant Care, with indoor space fitted out with elephant-friendly features, including one metre-deep soft sand flooring to provide maximum comfort and oak trees to use as scratching posts.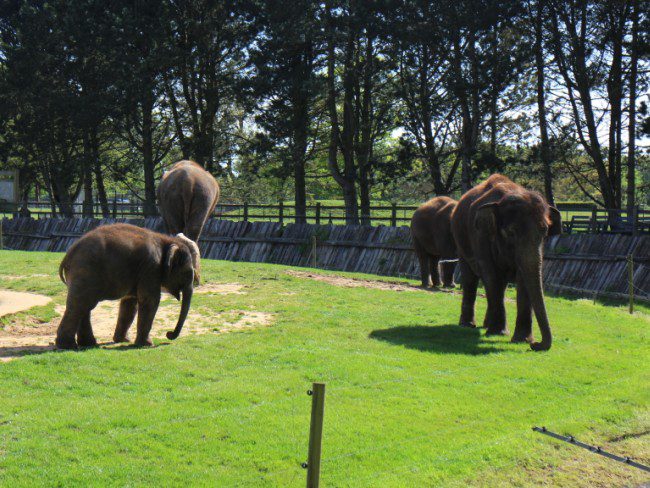 Keep an eye out while exploring ZSL Whipsnade Zoo as you might see the elephants on their daily walk around the zoo! We have been lucky enough to see them on two visits walking along through the zoo which was an amazing experience.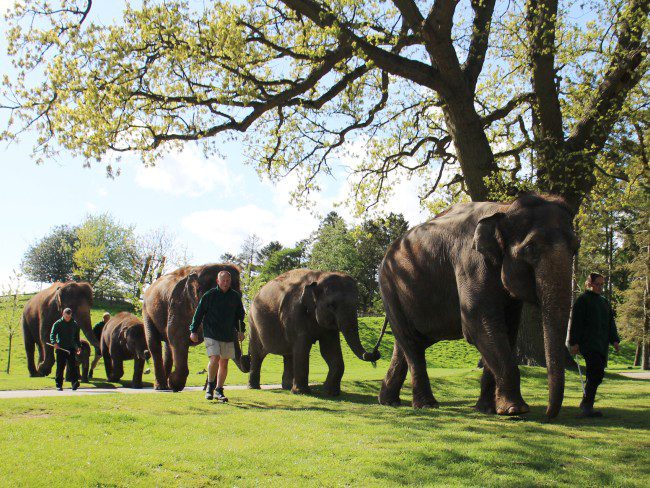 Hullabazoo Playground
The Hullabazoo Adventure Playground has since changed since we last visited (old photo below). In 2021, ZSL Whipsnade Zoo opened a brand new Hullabazoo playground with over 7,800 square metres of themed play area for kids to enjoy.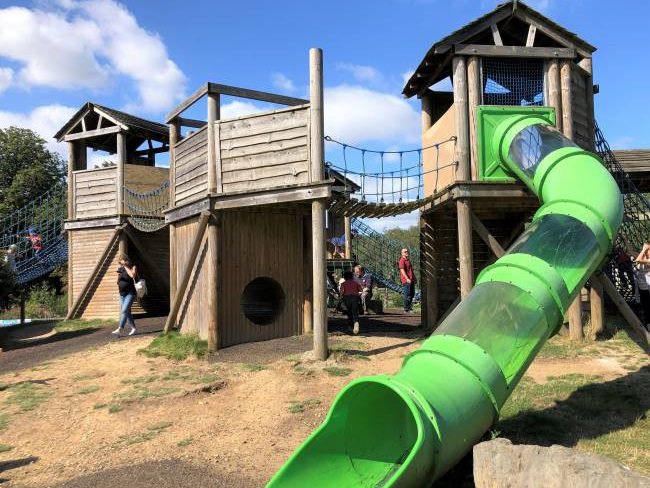 The new Hullabazoo playground has bridges, swings, climbing frames, sit-on crocodiles, tunnels, boats and mini safari jeeps. In addition, there is the Hullabazoo indoor soft play for 0-10 year olds right next to one of our favourite spots, the Hullabazoo Farm! There are plenty of picnic tables and a food at the Hullabazoo playground, along with a food and drink kiosk just outside the gate, making it an ideal spot to take a break while exploring the zoo.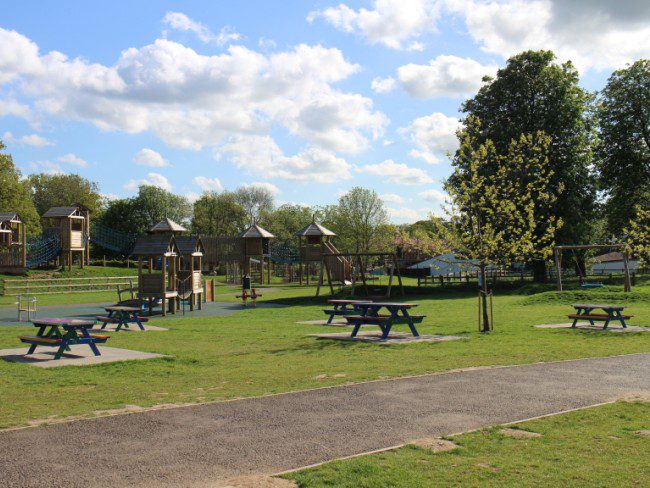 Hullabazoo Farm
Hullabazoo Farm is one of the top places to visit at Whipsnade Zoo with young children. At the large, interactive children's farm, children will enjoy meeting farmyard animals including miniature donkeys, pigs and piglets, sheep and lambs and pygmy goats.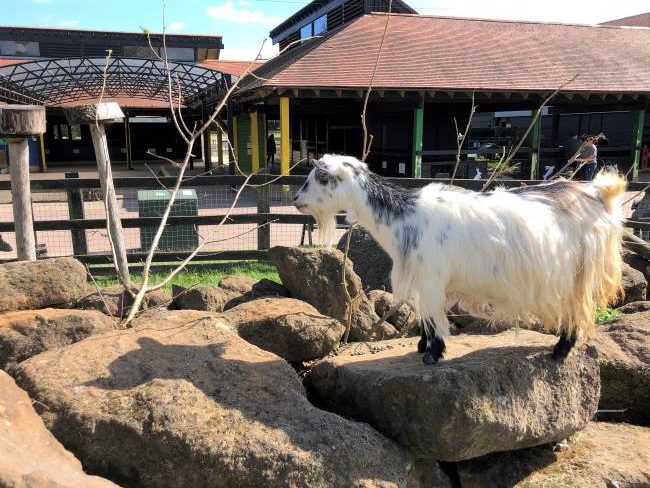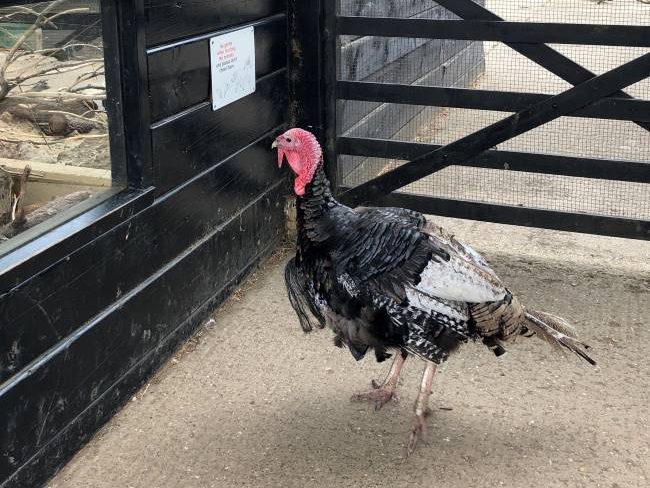 Great Whipsnade Railway
Whipsnade Zoo also runs a steam engine ride around the Asia exhibits called the Great Whipsnade Railway. The area to board the train is a short walk from Hullabazoo playground and near the Tiger exhibit.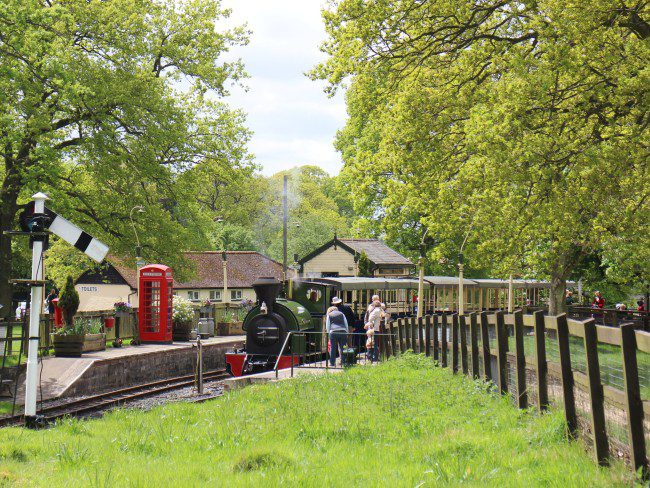 Taking the Great Whipsnade Railway is a fun thing to do with kids at Whipsnade Zoo, and the train ride offers great views of the elephants, rhinos and camels. Tickets cost £4.50 per adult (16+), £2 per child ages 3-15 and free for children under 3.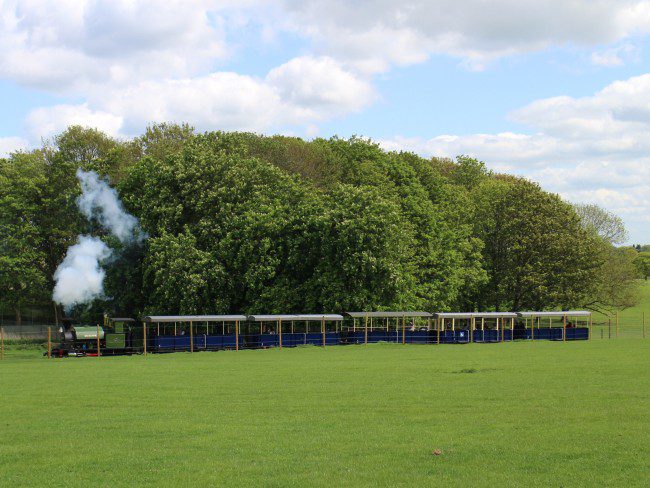 ZSL Whipsnade Zoo
Address: Dunstable, Bedfordshire, LU6 2LF
Opening Hours: 1000 – 1800 (last entry 1700). Open every day of the year except Christmas Day.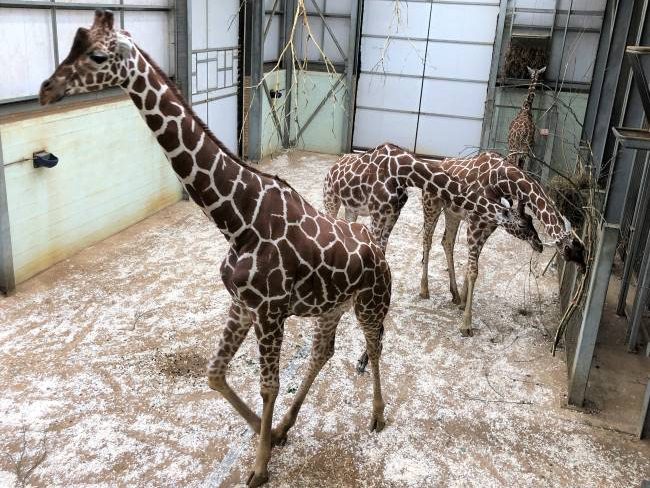 Tickets: Entry with pre-booked online tickets only (no sales on the gate). Depending on the day, adult tickets range from super saver £21.82 to peak £32.50, children 3+ tickets start from £14.18. Children under 3 years go free. Group discounts and online family offers are available on their website. ZSL membership includes unlimited annual visits and half price car entry to Whipsnade Zoo.
Parking and car admission: Free external parking is available opposite entrance. Vehicles are permitted within the grounds at an additional cost. Car entry prices from 12 February to 30 October 2022 are £25 for non-members and ZSL Silver Members, £12.50 for ZSL Gold Members and free for ZSL Patrons and Fellows. See the Whipsnade Zoo parking and car admission page for most up to date list to plan your visit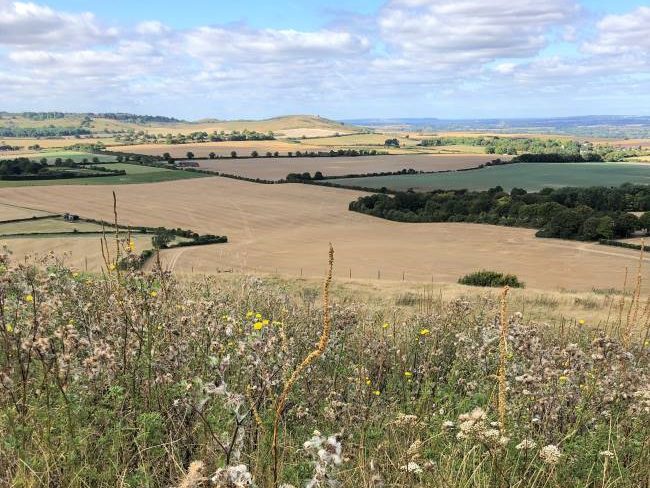 More tips for planning a ZSL Whipsnade Zoo family day out;
Bring a jacket just in case even in warmer months. It tends to get windy at Whipsnade Zoo especially at the lookout points.
Bring a picnic as a cheaper and healthier alternative to the on-site restaurants. There are plenty of picnic tables throughout the zoo.
A souvenir guide is available for about £3 and is a fun resource to hold onto for your visits. In addition to a map and a guide to the zoo's amenities, there are photos and interesting facts about the animals and the ZSL's conservation efforts.
http://www.zsl.org/zsl-whipsnade-zoo
This post was updated on 5 April 2022 with up-to-date visitor information.
Pin for Later – ZSL Whipsnade Zoo Family Day Out