Located on the Gulf of Mexico and Florida's west coast and less than a two hour drive away from Orlando, Clearwater Beach is a great place to take a break from the theme parks and escape to the seaside. During our family vacation in Orlando, we took a day trip to Clearwater Beach Florida to enjoy some time at its gorgeous white sand beaches. It turned out to be one of the highlights of our trip!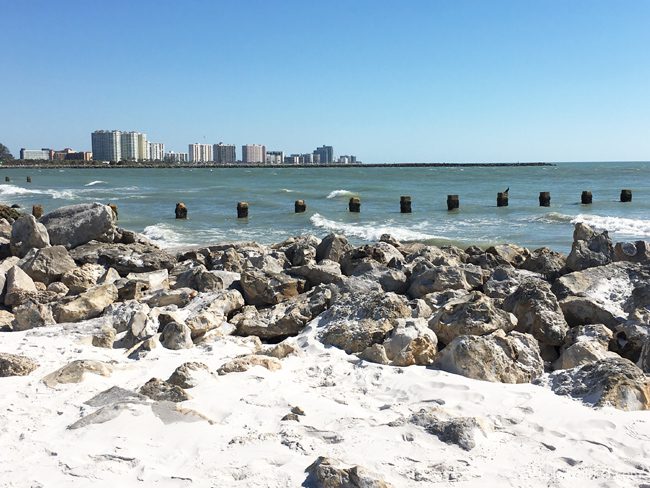 Pier 60 Clearwater Beach
Our first stop when we arrived at Clearwater Beach was Pier 60, where we also parked the car in a pay and display lot. There are plenty of facilities around the pier, including restrooms, small shops, a covered playground and beach rentals, and it's within short walking distance to a stretch of cafes, stores and restaurants.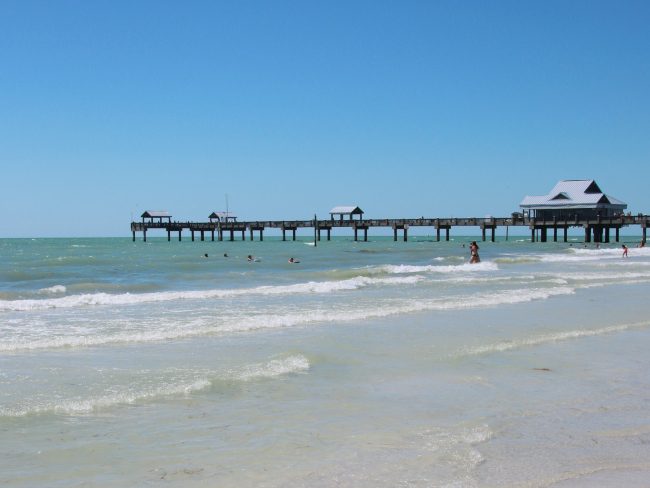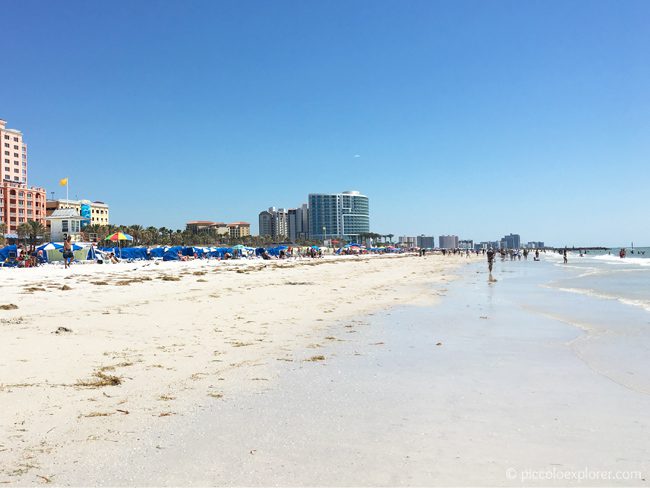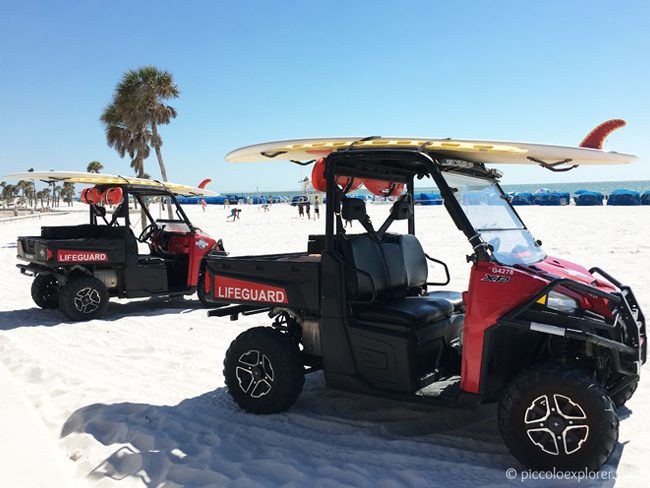 Rent a Surrey Bike at Clearwater Beach
After some fun at the beach, splashing in the warm water and building sandcastles, we headed over to Wheel Fun Rentals to rent a surrey bike. Wheel Fun Rentals have since moved their location away from Clearwater Beach, but there are a couple of other places in the area to rent all types of bikes. At the time of our visit in May 2017, it was $25 per hour to rent a single surrey bike (on the left) and $35 per hour to rent a double surrey bike (on the right).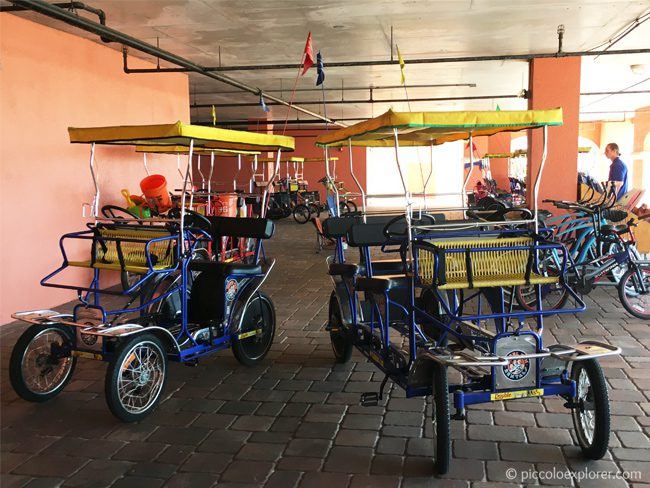 We had a blast taking the surrey bike, with Little T riding up front, to explore the area along the Clearwater Beach boardwalk, stopping for an ice cream break along the way. It isn't a very long stretch, so an hour was plenty of time for us to ride the surrey bike around Clearwater Beach.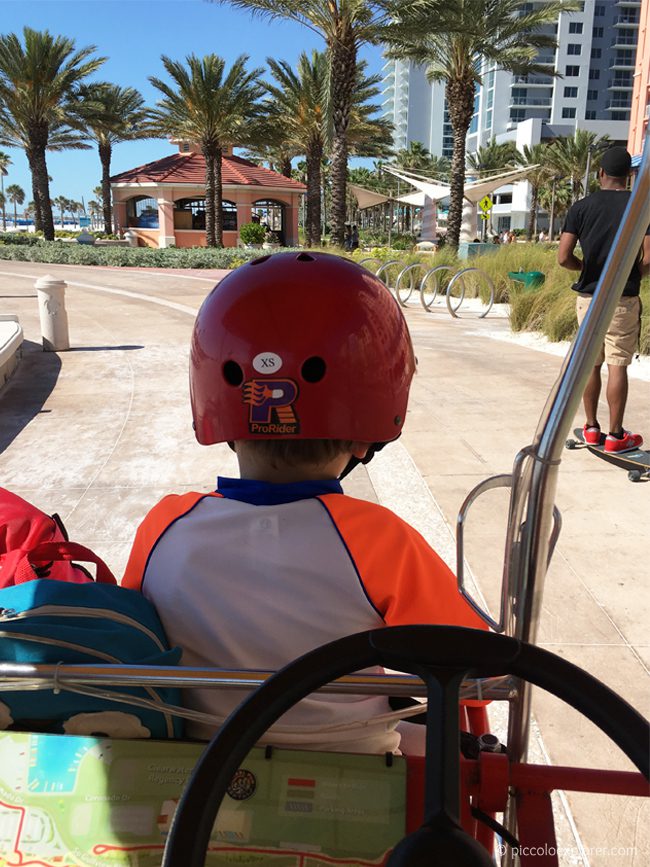 Sand Key Beach State Park
Next stop on our day trip to Clearwater Beach Florida was to Sand Key Beach, which is a state park and expansive beach less than 10 minutes away from Clearwater Beach. Facilities here include a large pay and display parking lot, playground, dog park, beach cabanas and restrooms.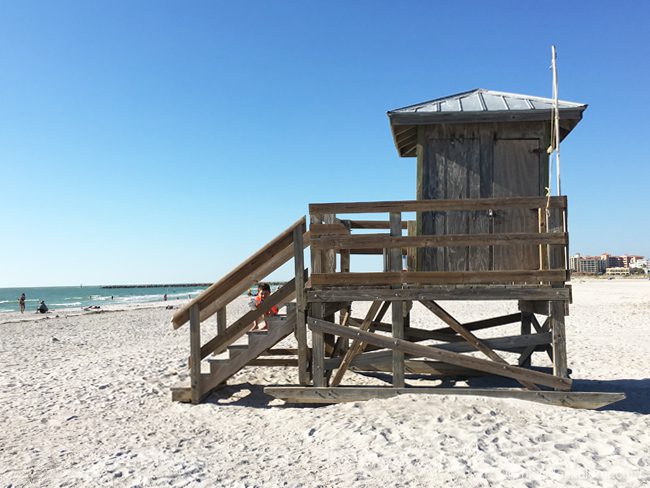 Sand Key Beach is a much quieter beach compared to Clearwater Beach. If you're looking to escape the crowds, it's definitely the place to go for a more peaceful and pristine setting.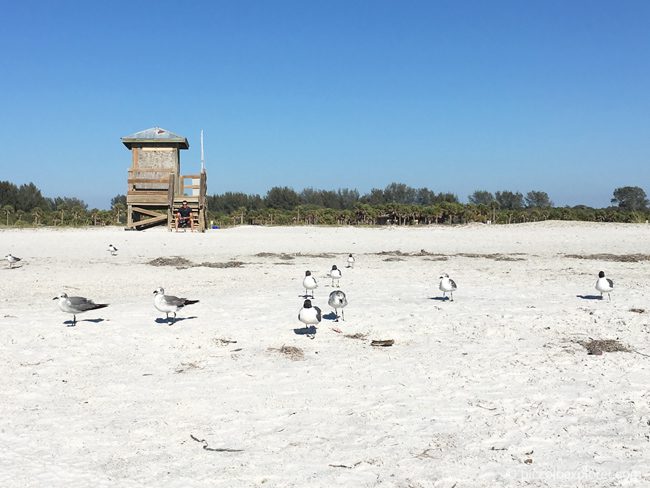 Dine at Frenchy's Rockaway Grill
We headed back to Clearwater Beach as the sun was starting to set to have dinner at the lively beachfront Frenchy's Rockaway Grill. I highly recommend this restaurant for excellent food and a great location for watching the sunset! Have a look at the Frenchy's Rockaway Grill website for contact details and menu here.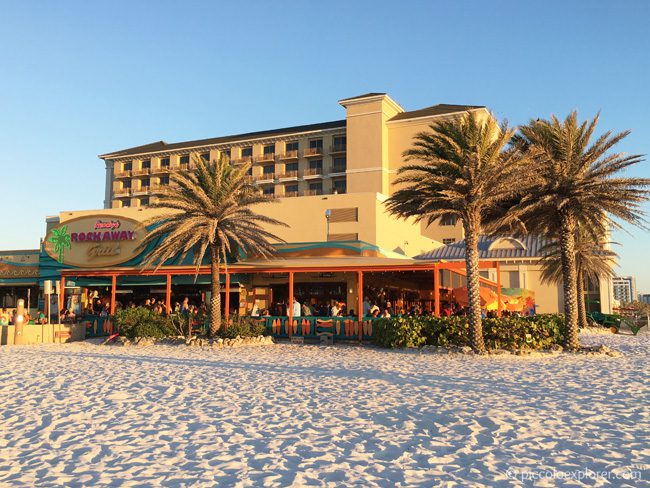 I had the coconut shrimp which were delicious! Little T had a standard chicken tenders basket off the kid's menu.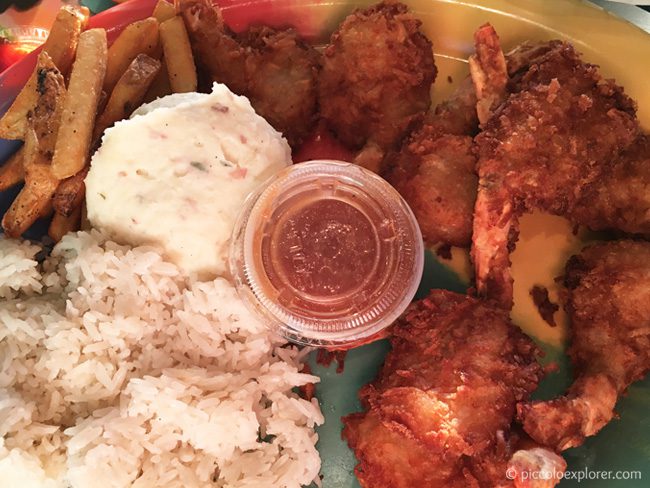 And Mr. G had some grilled fish with mashed potatoes and vegetables. We all ate well here!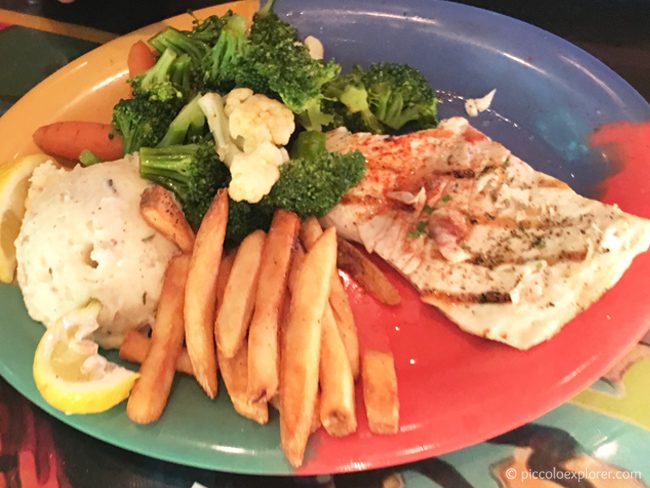 We had dinner and stepped out just in time to take in the beautiful sunset before heading back to Orlando.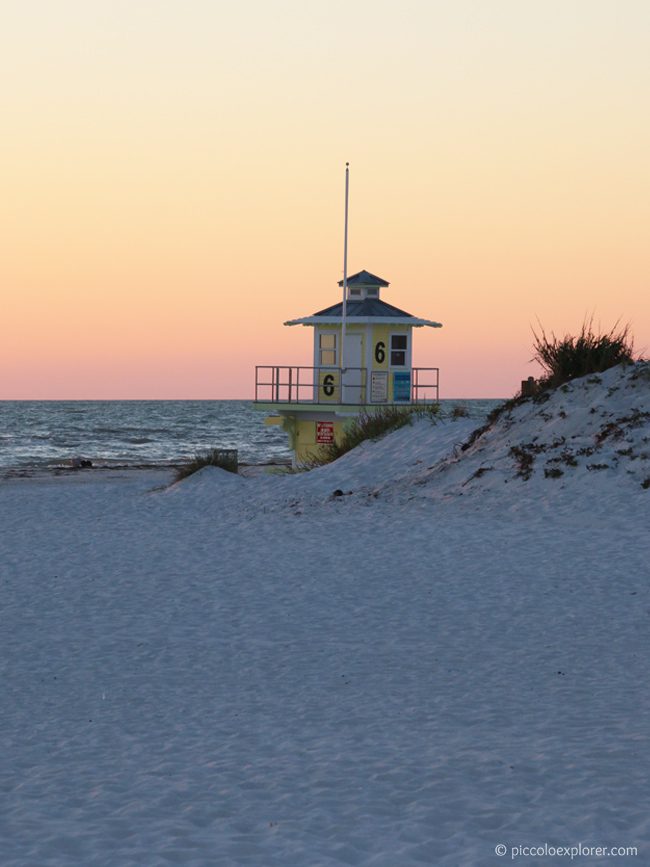 Day Trip Clearwater Beach Florida
It is definitely worth planning a day trip to Clearwater Beach, Florida, for some beach time and a break from the Orlando theme parks. Our day trip to Clearwater Beach turned out to be one of the highlights of our Florida vacation!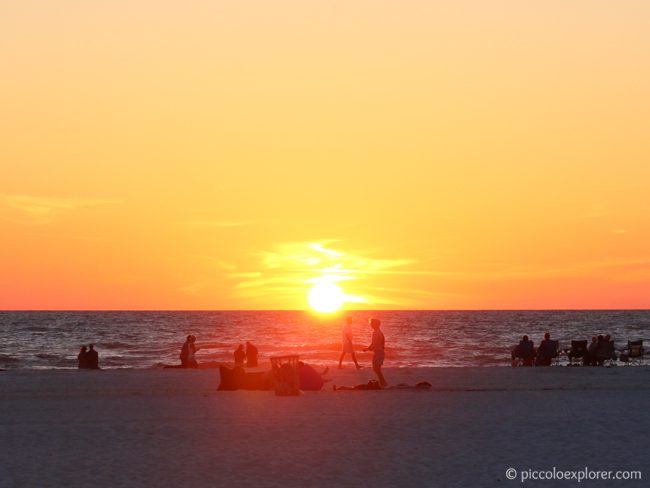 PIN IT FOR LATER – Day Trip to Clearwater Beach Florida