Only 3 hours from the transport hub of Calais, the town of Épernay in the Champagne-Ardenne region of France is a popular destination for a weekend break from London. We have stayed in Épernay several times on our summer road trips to the French Alps, and in this guide, I'll share tips on planning a weekend in Champagne France.
Planning a Weekend in Champagne France
The historic town of Épernay is considered the capital of the Champagne region. The town has served as a headquarters of champagne production and is home to many world-renowned champagne houses such Moët and Chandon, Mercier and Perrier-Jouët. In addition, Épernay makes an excellent base for exploring the Route Touristique du Champagne and surrounding area.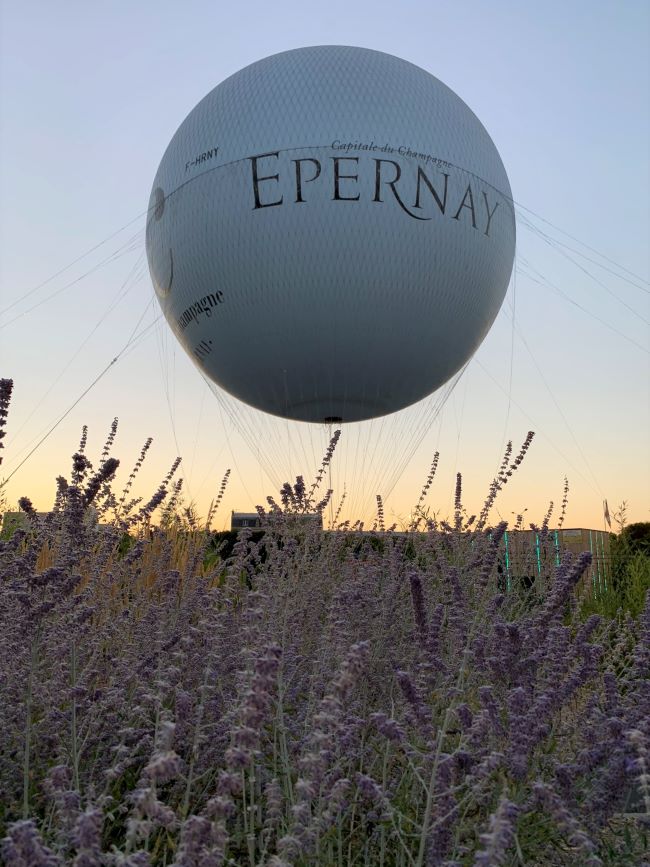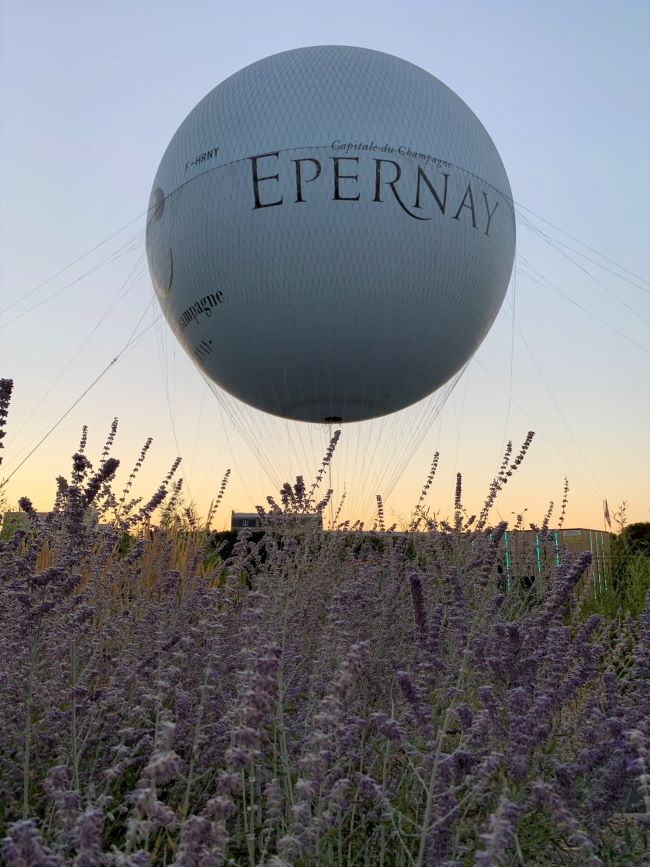 Visiting the Champagne Houses
Beneath the Avenue de Champagne where most of Épernay's champagne houses are located, there are 110km of subterranean cellars storing over 200 million bottles of champagne under constant climate control. One of the unique experiences when visiting Épernay is booking a cellar tour and tasting with an expert.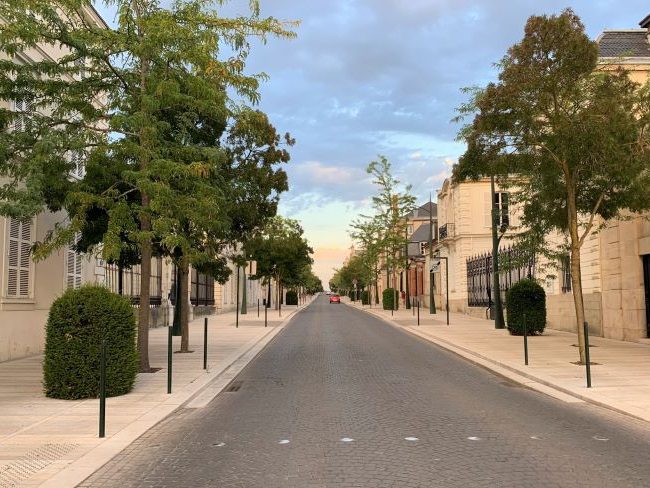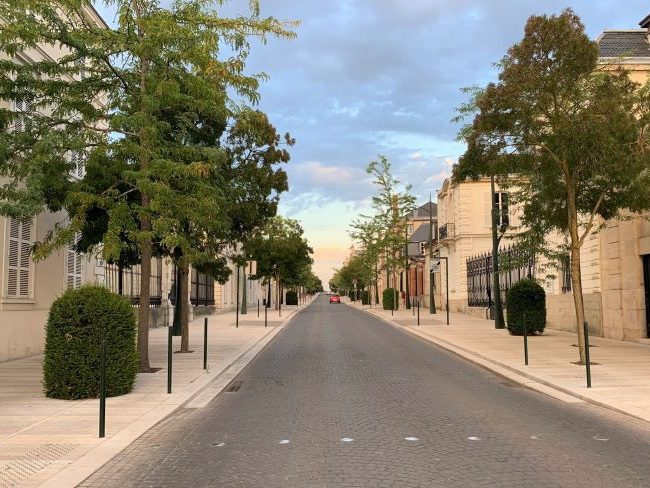 Moët and Chandon offers experiences that range from 26€ for a cellar tour and tasting of Moët Impérial to 47€ for a cellar tour of their vintage champagnes and a guided tasting session in a lounge or the garden. Remember to book well in advance especially in summer and autumn.
Exploring the Route du Champagne
Épernay is also a great base for exploring the local area, and I would recommend setting out along the Route du Champagne to visit the vineyards and discover some of the small champagne houses of the region, many of which have been family-run for generations. It's a great opportunity to learn more about the process of growing and producing champagne directly from local producers.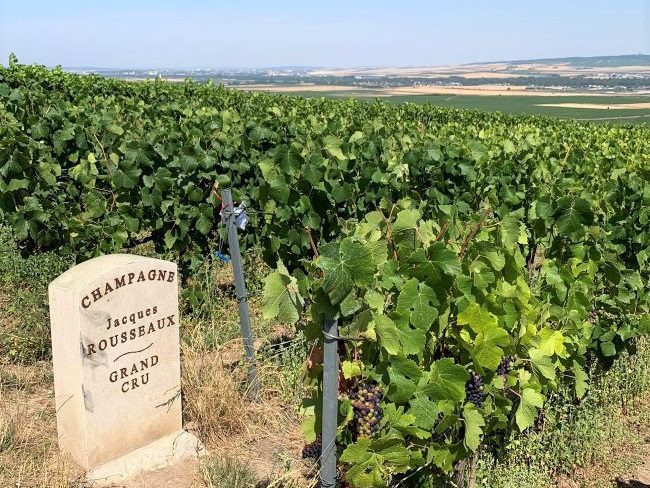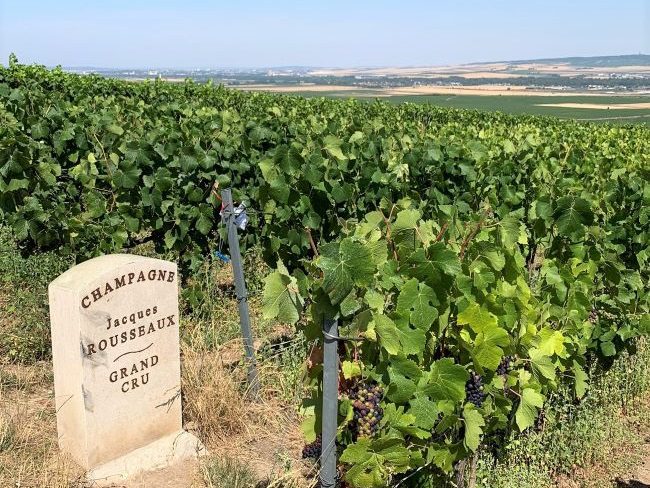 In this list, you'll find the champagne houses we have visited that are a short drive from Épernay along the Route du Champagne. Note that many small producers close for holidays in August, before the big harvest that typically begins at the end of the month.
Champagne Vollereaux, Pierry
https://www.champagne-vollereaux.fr/en/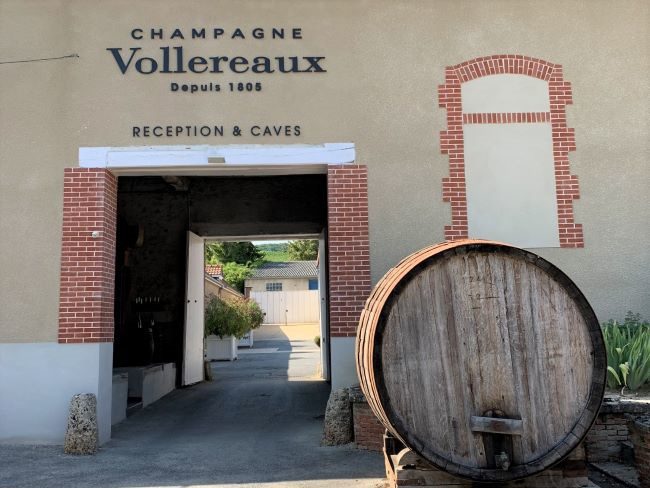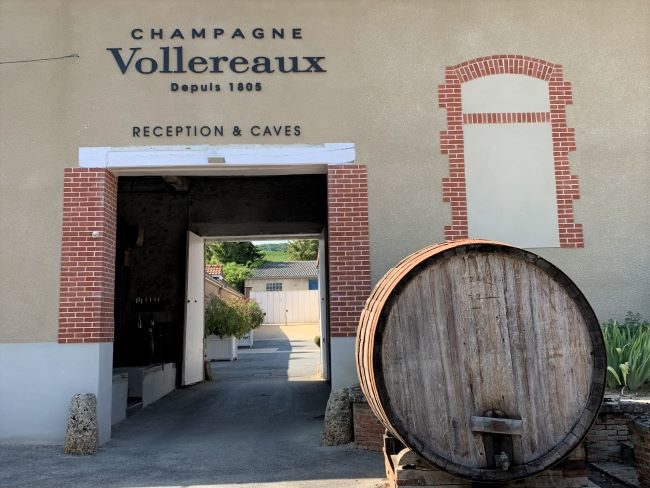 Champagne Alfred Tritant, Bouzy
https://www.champagne-tritant.fr/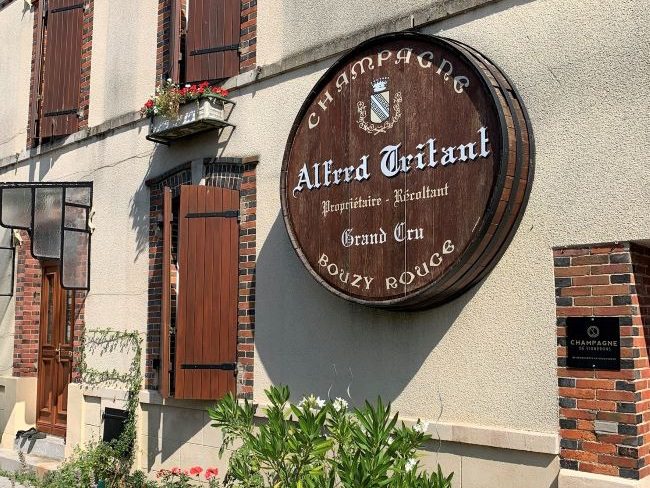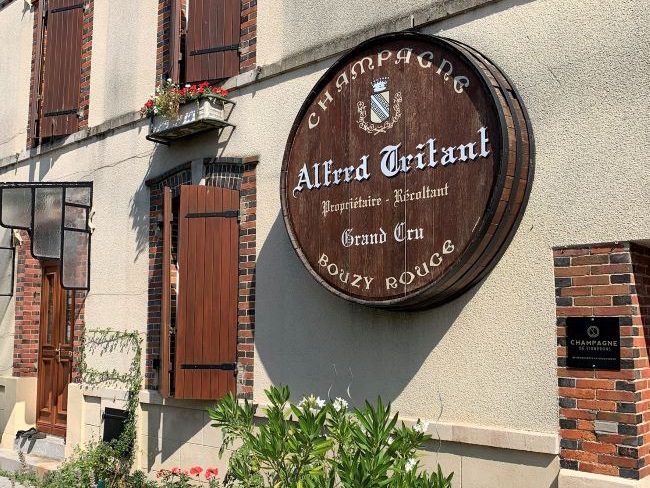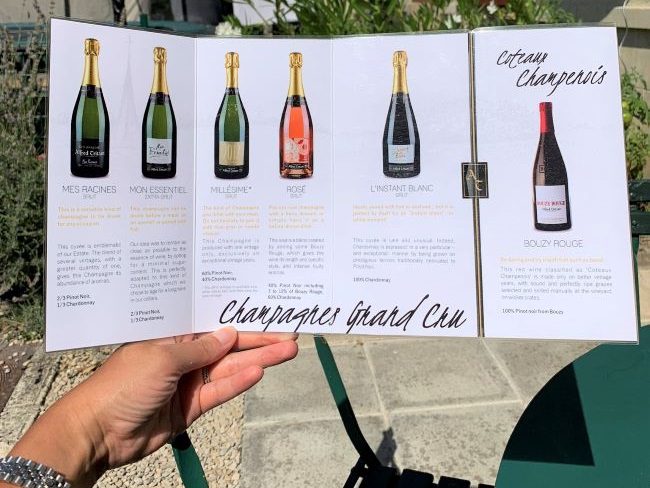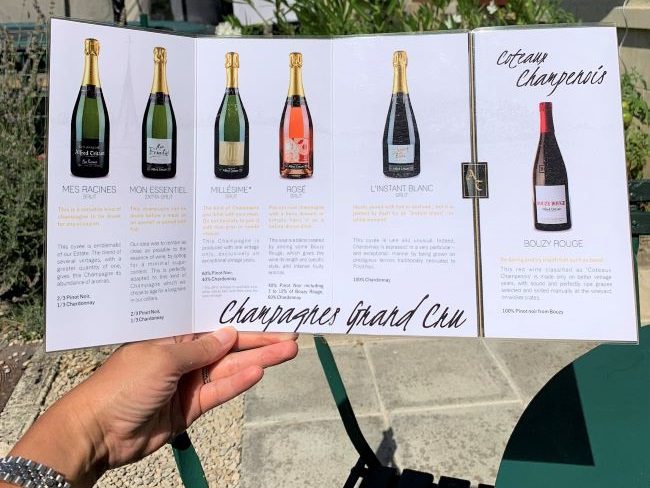 Champagne Delavenne, Bouzy
We went on a tour of the cellar and production facilities here https://www.champagne-delavenne.fr/en/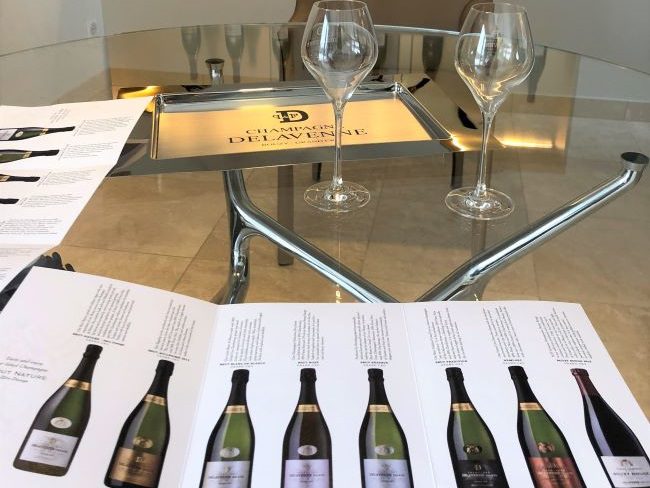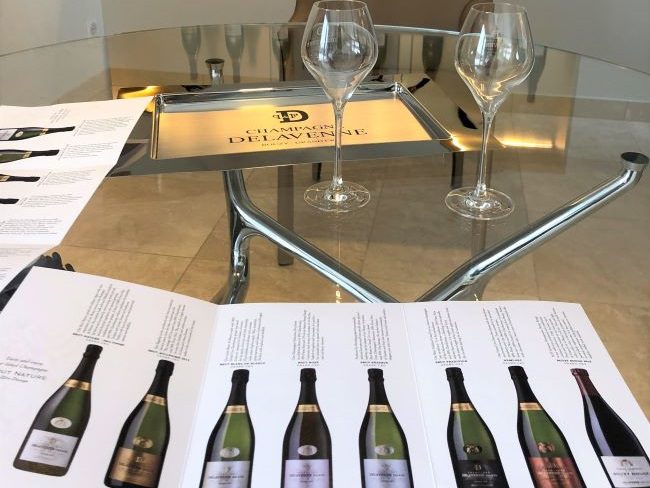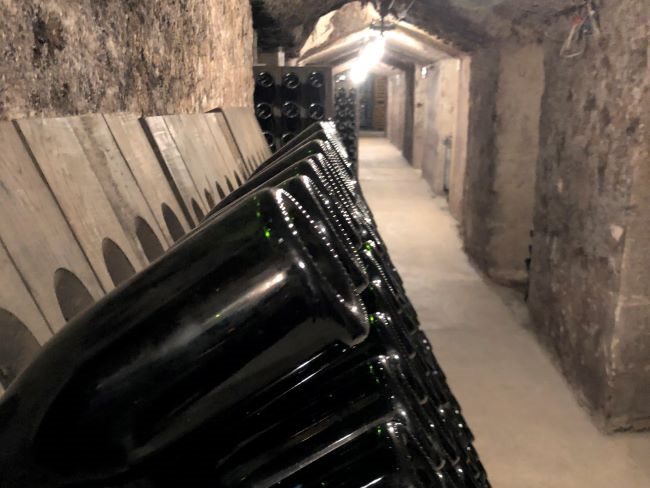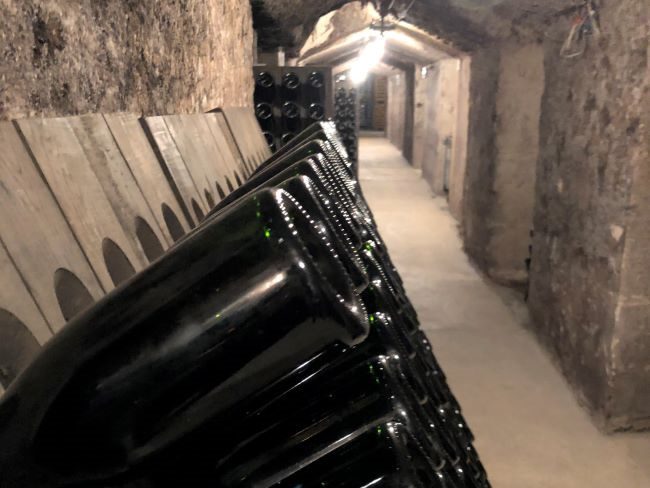 Champagne Godmé Sabine, Verzenay
https://www.champagne-godme-sabine.fr/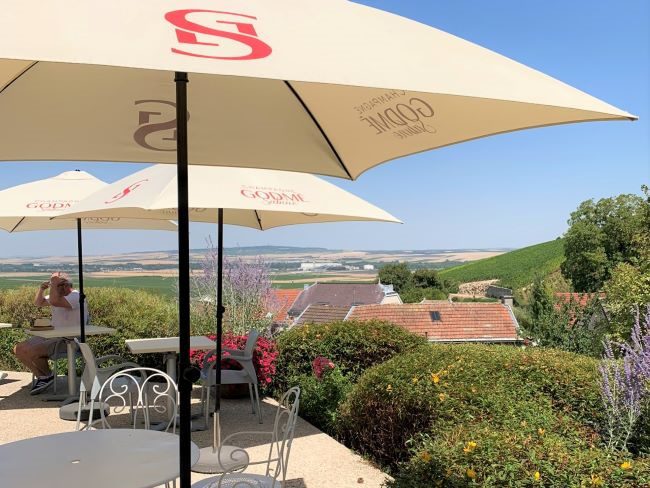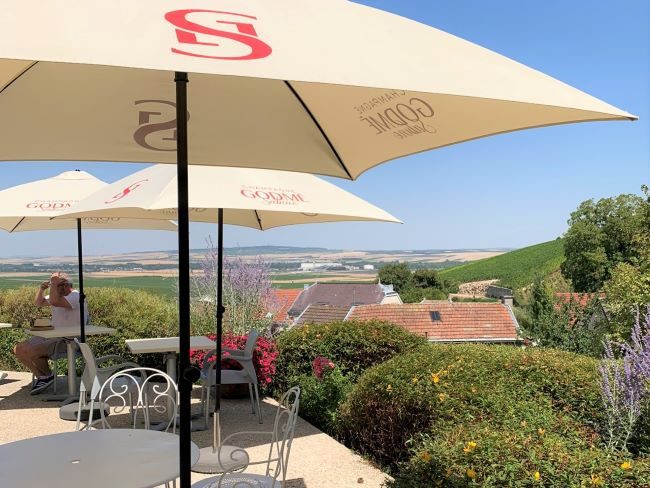 Tip: Visit the Phare de Verzenay (Verzenay lighthouse) across from Champagne Godmé Sabine for stunning views of the vineyards

Where to Eat in Champagne
Chez Max, Magenta
Our top choice restaurant near Épernay town centre is Chez Max in the neighbouring village of Magenta. Lovely service and excellent food [Read latest Chez Max reviews and book a table on Tripadvisor.com]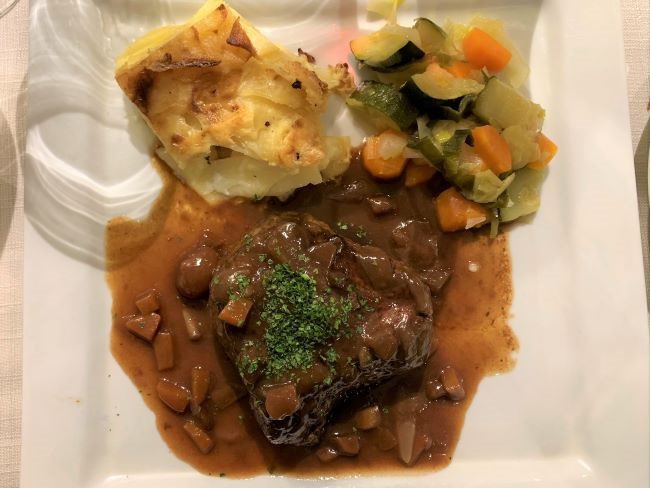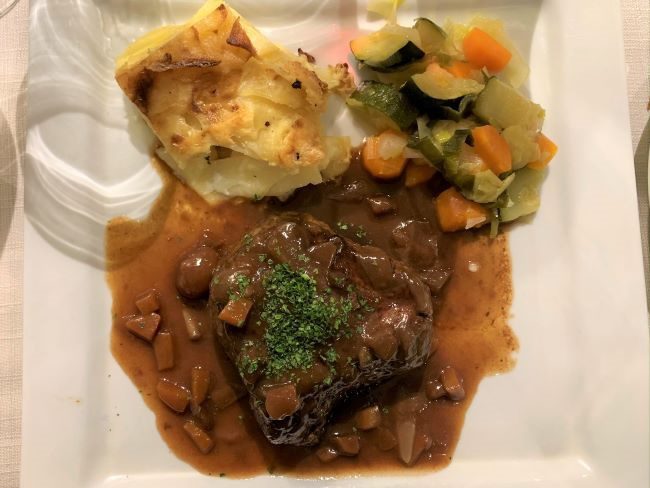 Chez Ali, Épernay
Moroccan restaurant located in the Épernay town centre. Family-friendly and great food [Read latest Chez Ali reviews and book a table on Tripadvisor.com]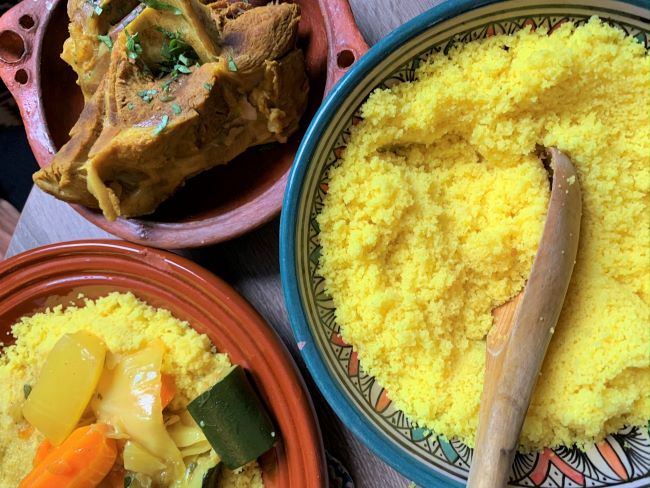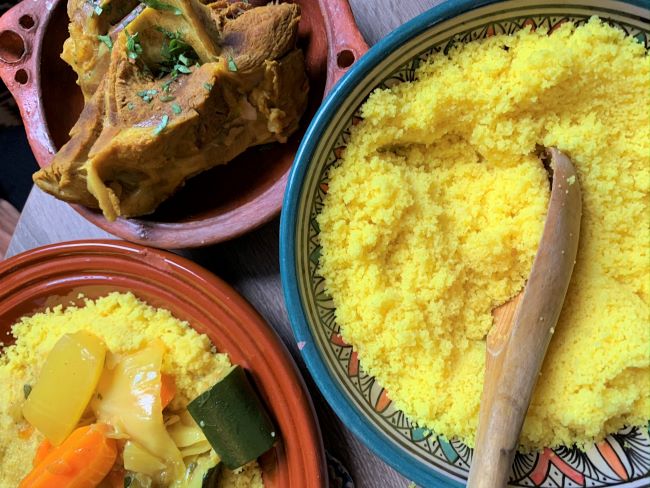 Where to Stay in Champagne France
Châteaus in the Champagne Region
For a unique, special experience, consider staying at one of the charming châteaus nestled in the rolling hills of the Champagne region. On one trip, we stayed at Château d'Etoges, a 17th-century listed historic building located about 30 minutes south of Épernay surrounded by vineyards.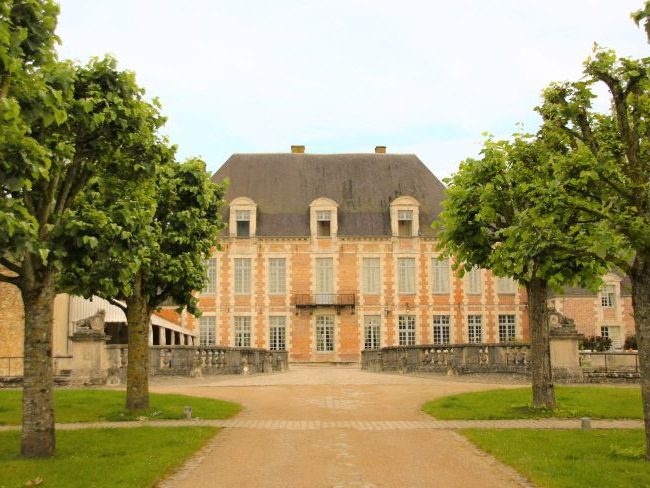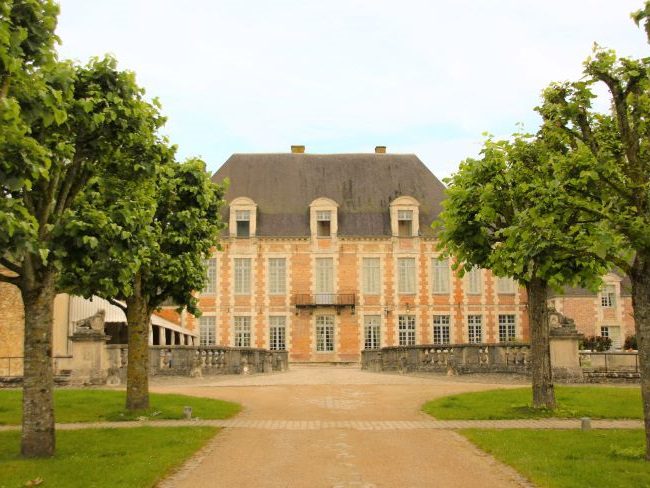 It is a wonderful place to relax and enjoy the countryside, while only being a short drive away from many of the Champagne caves and vineyards.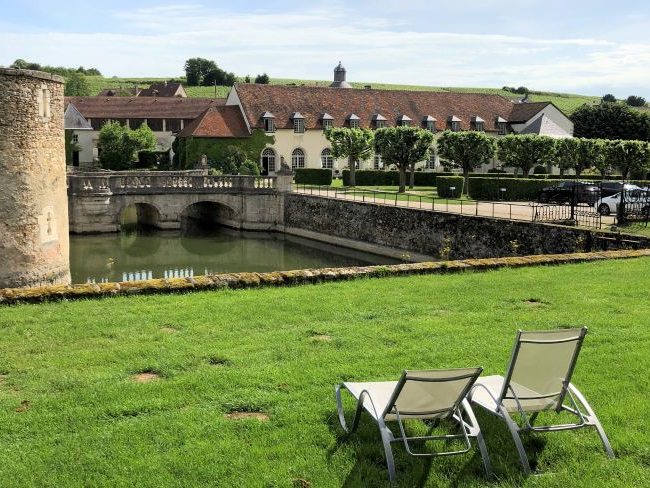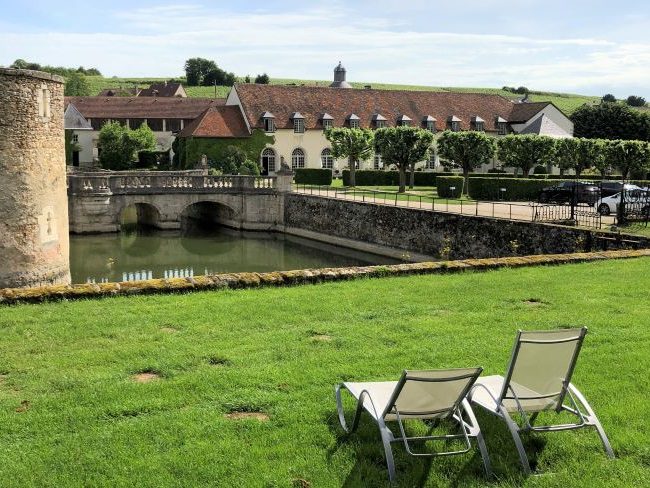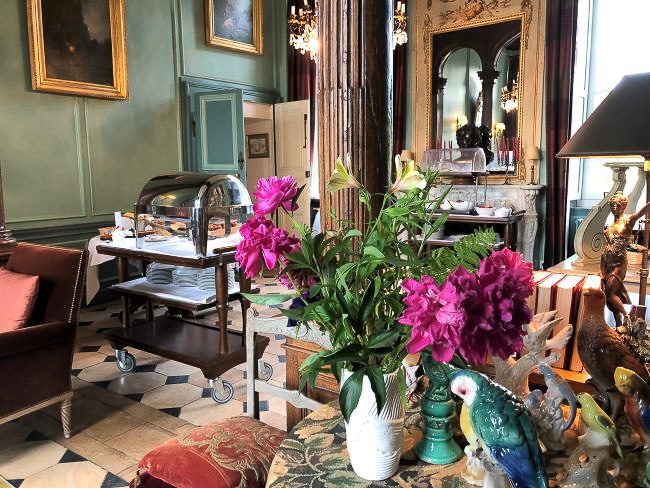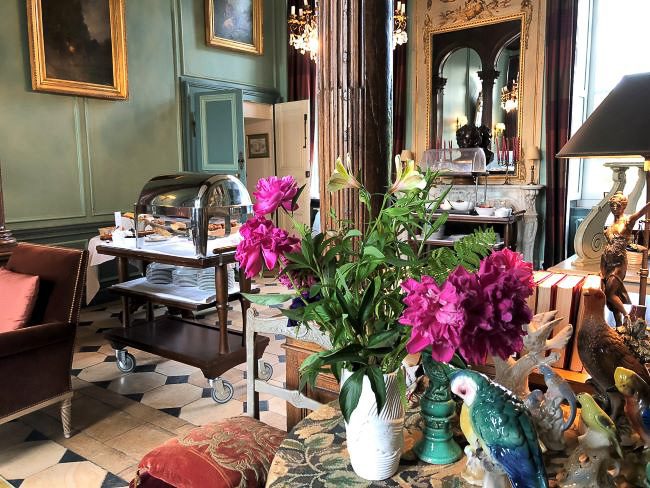 Check prices and reviews of Château d'Etoges at Tripadvisor.com
Apartment Rentals in Épernay
Airbnb and Booking.com offer a wide range of apartment rentals in Épernay catering to guests staying for short overnight stays or weekend breaks. As a family of four, booking an apartment rental has been the best option to have some extra space, a well-equipped kitchen and laundry facilities.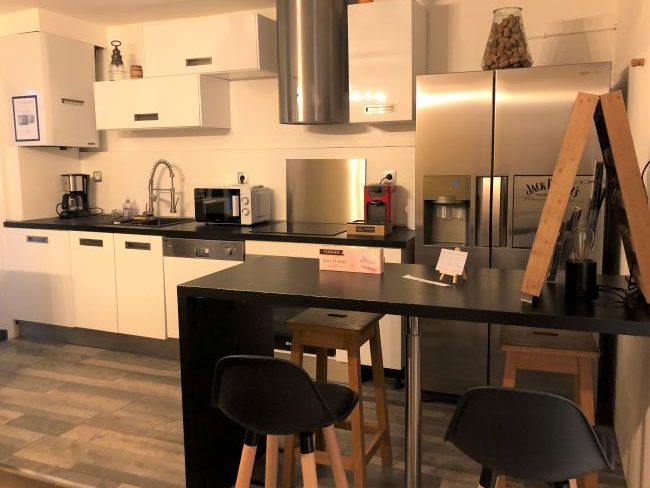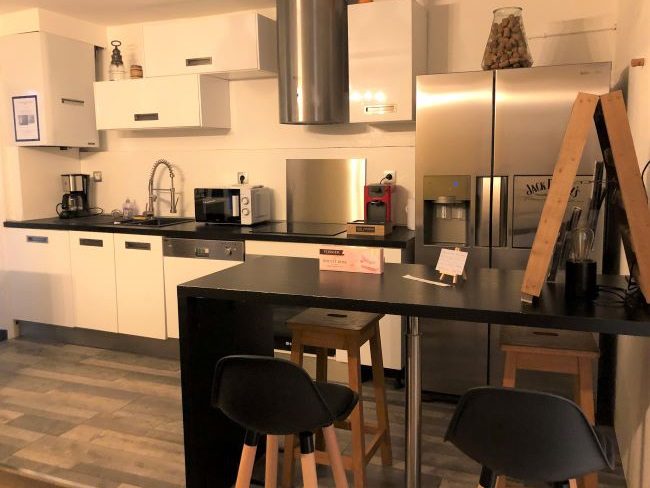 Check prices and book a holiday rental in Épernay at Tripadvisor.com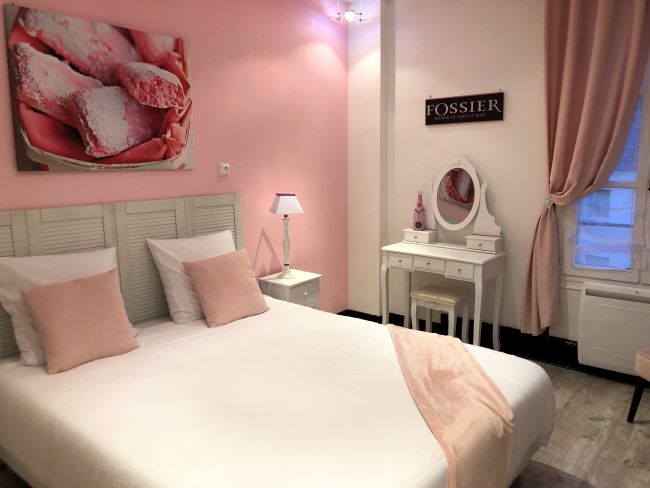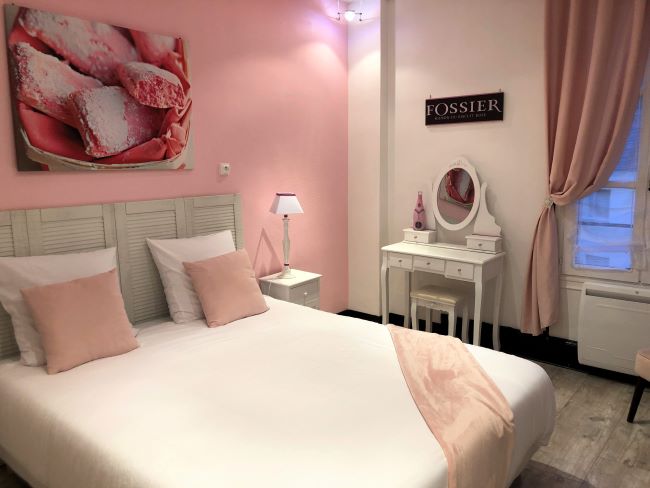 Hotels in Épernay
There are a number of hotels and B&Bs to choose from around the town centre of Épernay. An ideal location to stay is within walking distance of the shops and restaurants in the town centre and close to Avenue de Champagne, where you can tour the wine cellars of famous producers such as Moët & Chandon. Several highly rated and conveniently located options are Champagne Andre Bergere, Hotel Jean Moet and L'Interfaces Chambres d'Hotes.
Check prices and book a hotel in Épernay at Tripadvisor.com
Traveling to Épernay
The Champagne-Ardenne region of France is a less than a 3 hour drive from Calais, and there are several options to get there for a weekend break from London.
Eurotunnel Le Shuttle
The easiest and fastest way to drive your car from London to Calais is to take the Eurotunnel Le Shuttle at Folkestone, Kent, which only takes 35 minutes. We have driven our car three times for road trips to France on the Eurotunnel Le Shuttle, and each time found the process easy and seamless from start to finish.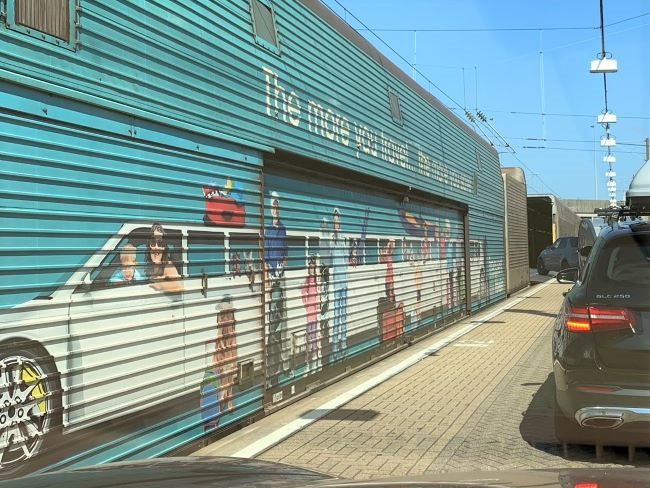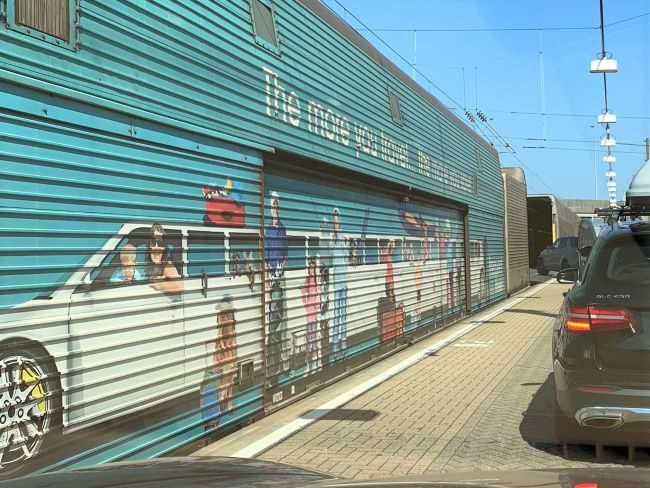 Ferry Boat
Another option for driving your car is to take one of the several ferry boat options from Dover to Calais, such as P&O Ferries. Ferry crossings take around 1 hour 30 minutes to arrive at Calais, and the ferry boats usually offer facilities on board such as duty free shopping, restaurants and toilets.
Eurostar
Travelling to Épernay by train takes about 5 hours and 30 minutes, including the time needed to change trains stations (1 hour 50 minutes) in between. At last check, the train route recommended on Eurostar is from London St Pancras to Paris Gare du Nord (2 hours 15 minutes), then you will need to change stations to take the next train from Paris Gare de l'Est to Épernay (1 hour 21 minutes).
Disclosure: This post contains affiliate links, so if you do click through and make a purchase I may receive a small amount at no extra cost to you. Thanks for your support! This post was updated on 15 March 2022.
PIN FOR LATER – Weekend in Champagne France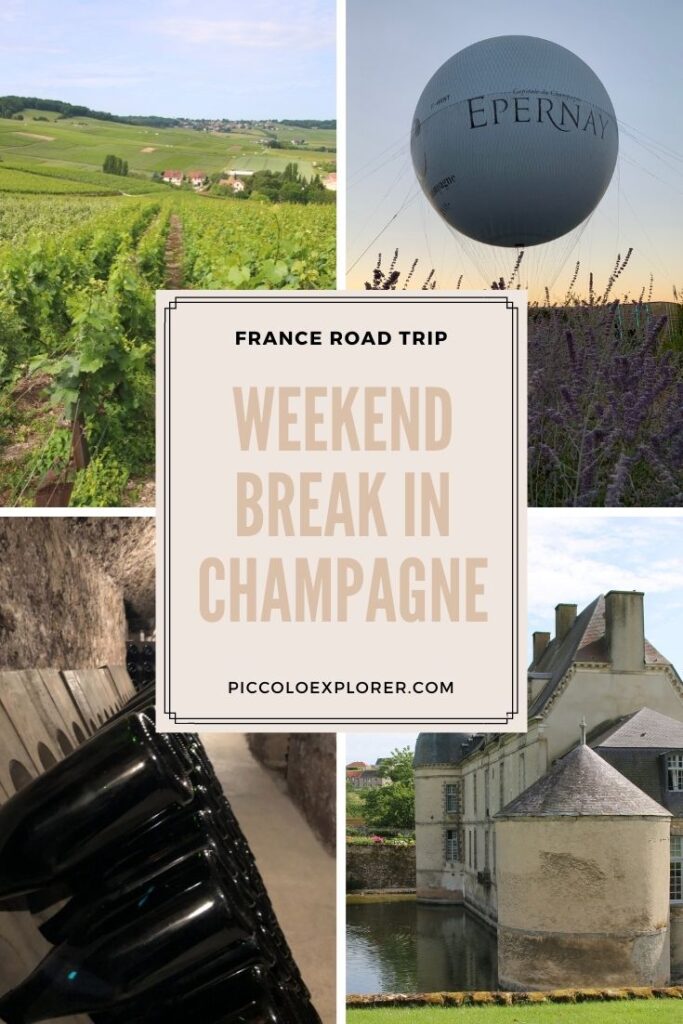 Please follow and like us: