The tranquil town of Kailua on Oahu's Windward coast is only a 30 minute drive from Honolulu across the scenic Koolau mountain range, yet it feels a world away from the bustling city. During our first trip to Oahu, we were enamored with Kailua's beaches and headed back to Kailua Beach Park again the day after we first saw it. Visiting Kailua was high on our list when we returned to Oahu this summer, and in this post I will share photos from our day trips to Kailua Beach Park Oahu Hawaii.
Kailua's beaches, Kailua Beach Park and Lanikai Beach, regularly top most beautiful beach surveys worldwide. It's not difficult to see why. Kailua is truly stunning, with a 3 mile long stretch of soft, white sand along a crescent shaped bay and warm, clear turquoise waters.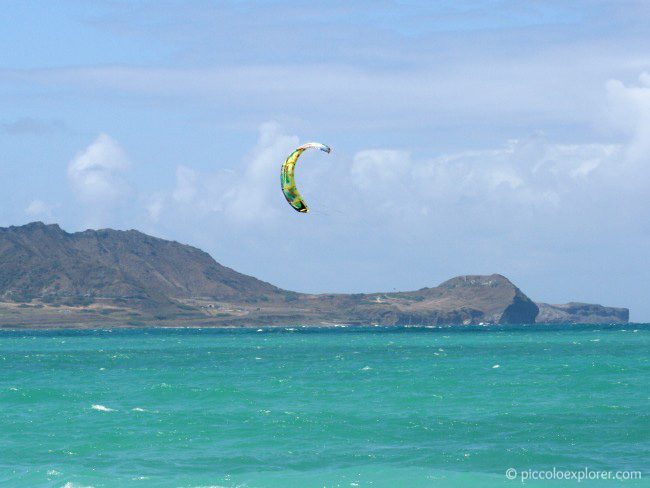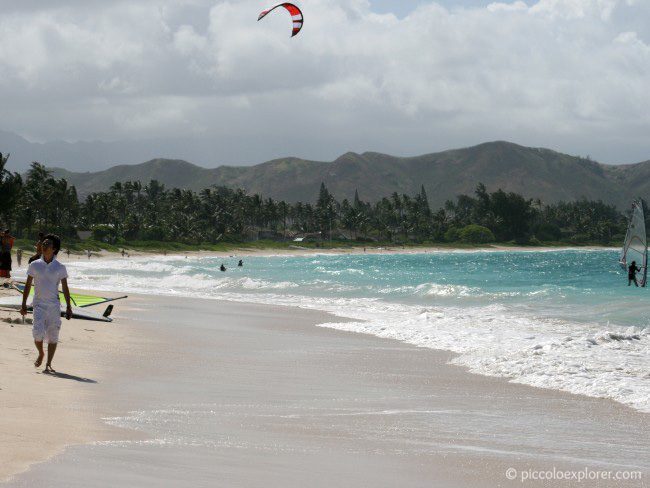 Due to its steady, cooling trade winds and a protective reef, Kailua Beach Park Oahu is popular for all sorts of water sports, mainly windsurfing, kite surfing, kayaking, body boarding and stand-up paddle boarding.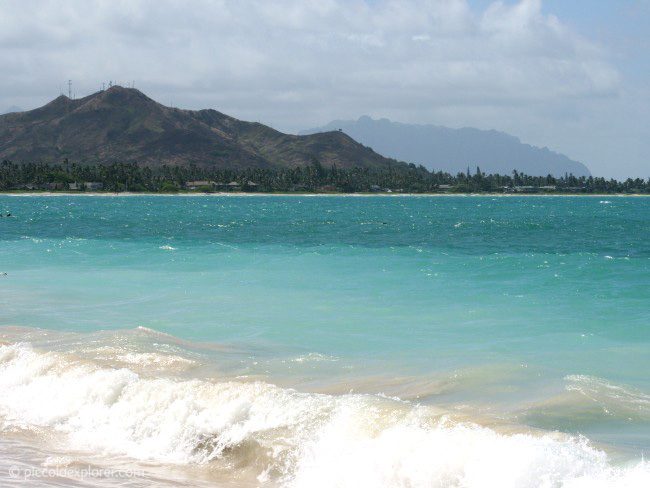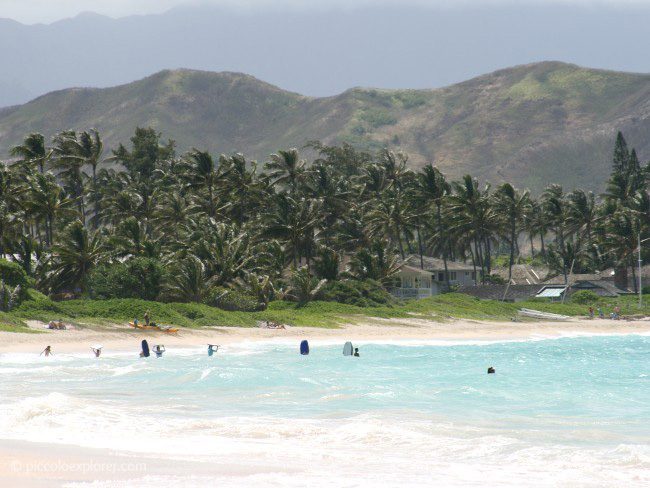 The Mokulua Islands (also know as "The Moks" or "Twin Islands") and Flat Island are popular destinations for people kayaking and stand-up paddle boarding from Kailua bay. Lanikai Beach, just south of Kailua Beach Park, is usually where people set off and it takes about 30 minutes by kayak to reach Moku Nui (shown below), the larger of the two Mokulua Islands. (The smaller island, Moku Iki, is off limits.)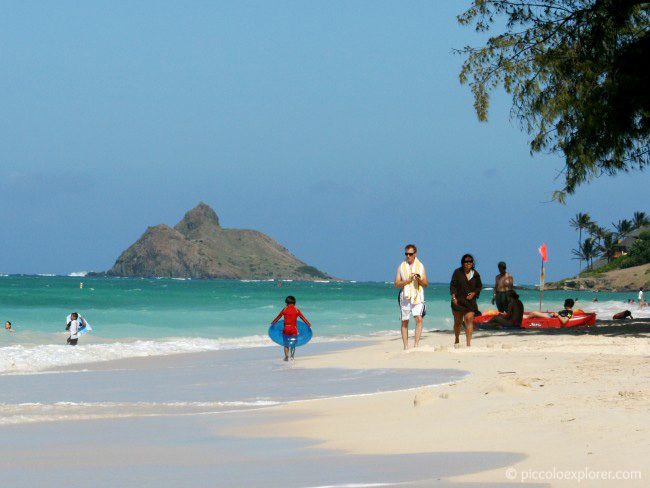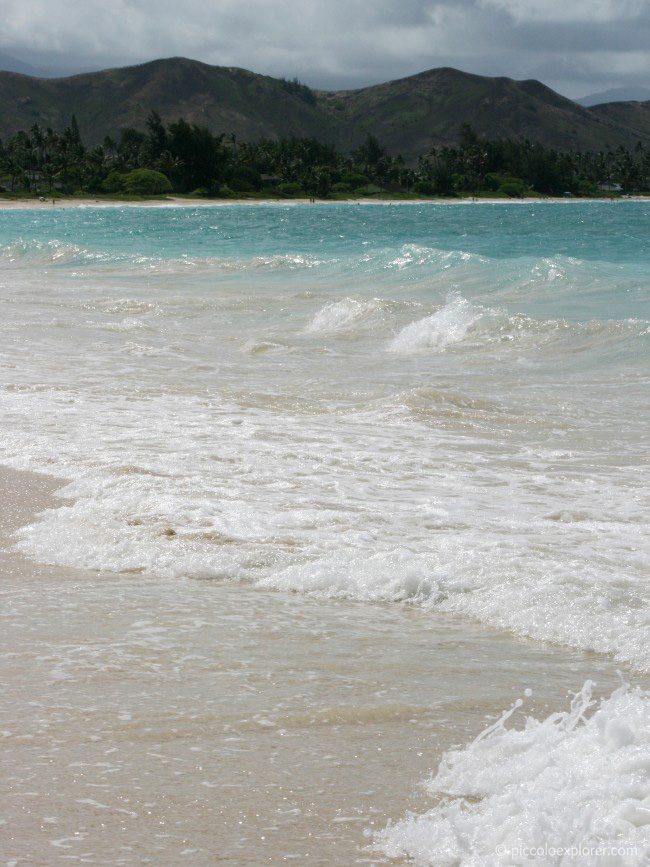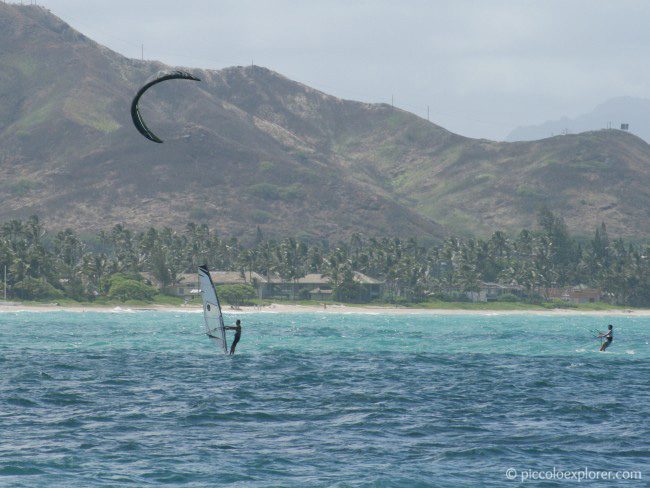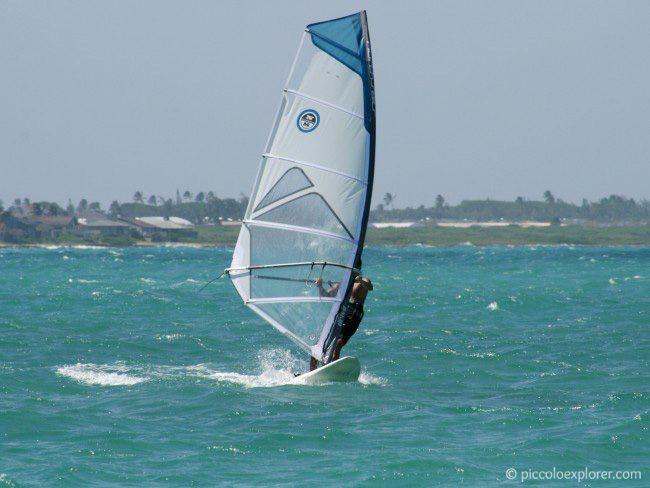 View this post on Instagram
After an early evening picnic at Kailua Beach Park, we had a stunning view as the sun set.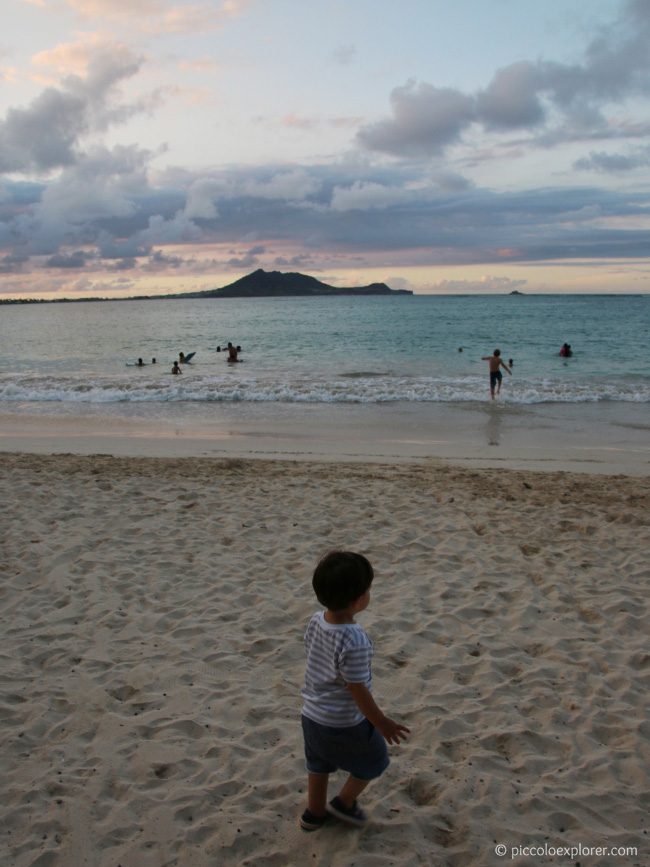 It was fairly busy at the beach that evening with mostly local families relaxing on beach chairs and picnic blankets or out in the water for an evening swim.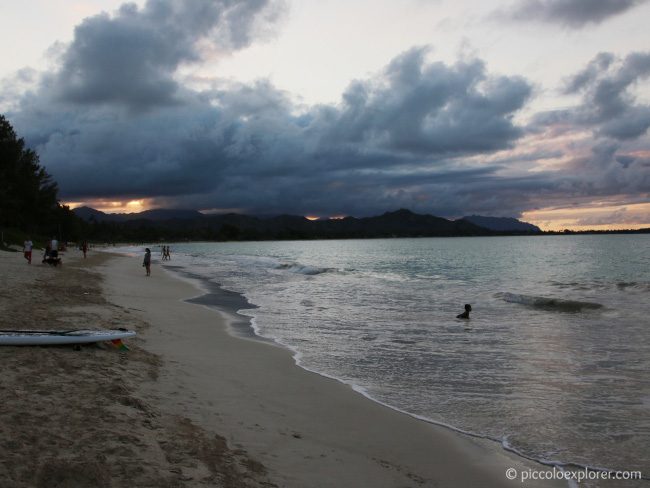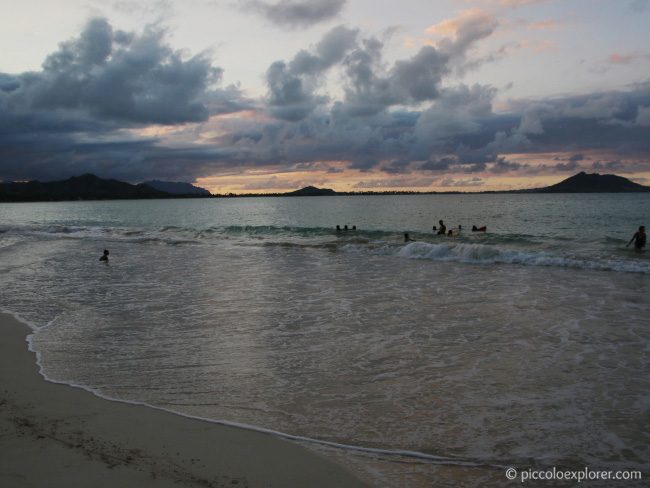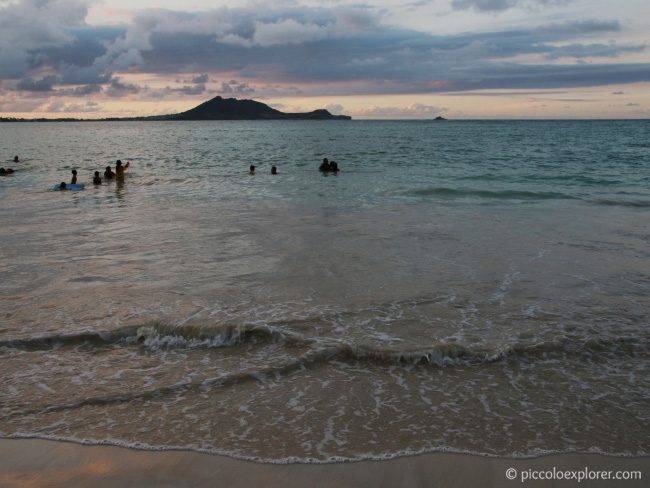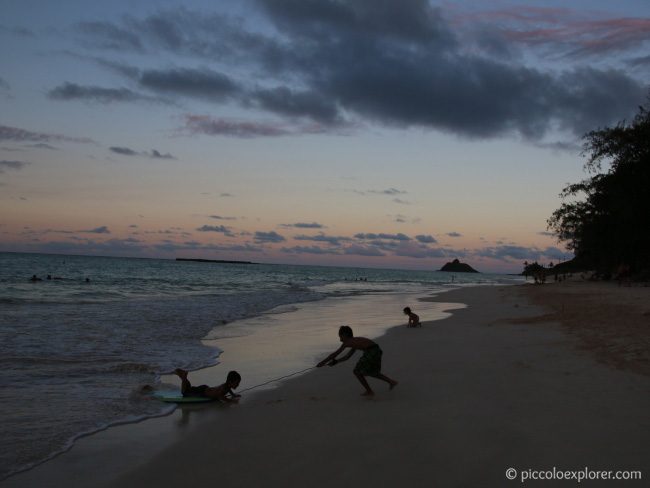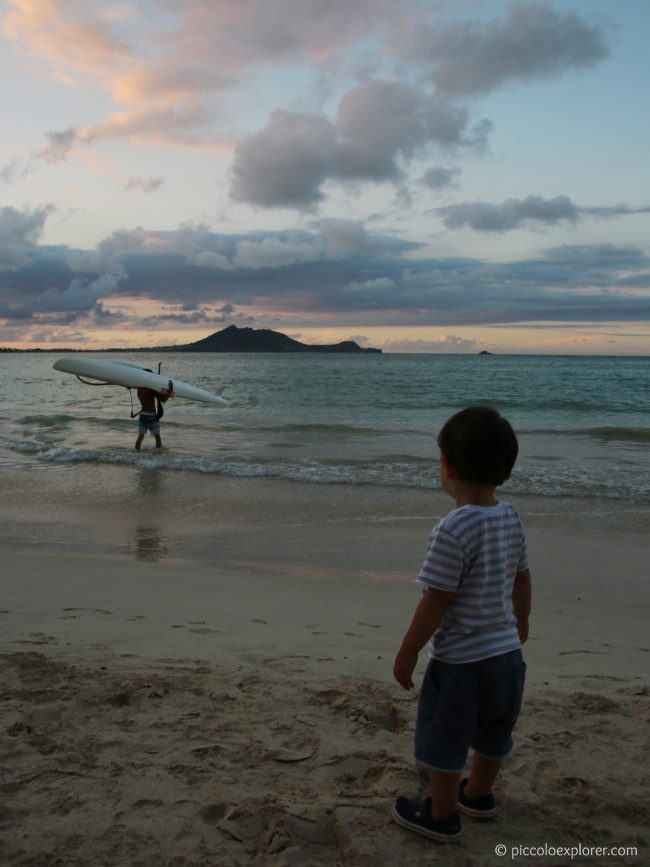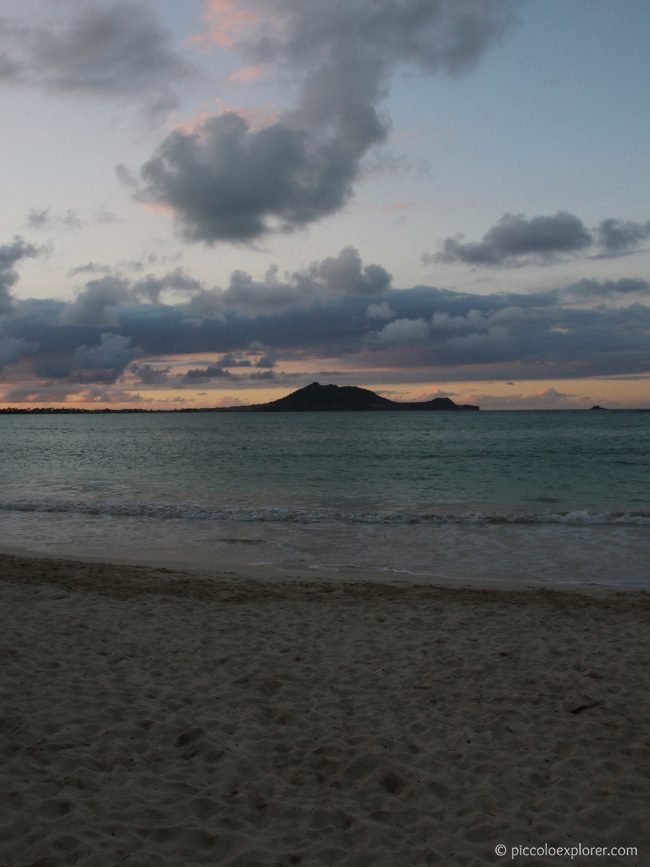 Kailua Beach Park Oahu is truly stunning and an excellent spot to relax with a picnic or get out in the water and enjoy some water sports. It's a perfect spot for families, with toilets and facilities available at the beach, and nearby grocery stores to stock up on food or supplies. The beautiful, peaceful scenery is definitely worth the drive over, which with the scenic views through the mountain valleys and at the summit, really is amazing in and of itself.
Kaulia Beach Park Oahu Hawaii
Kailua Beach Park Oahu, 526 Kawailoa Road, Kailua, HI 96734
When you take the Pali Highway from Honolulu, you'll get an amazing panoramic view of Oahu's windward coast as you come through a tunnel at the Koolau summit.
There are plenty of restaurants and stores as you pass through the town on the way to the beach park, including Target, Longs Drugs, Whole Foods Market and Times Supermarket.
Park facilities are open from dawn to dusk and there is hardly any lighting at the park at night. There are toilets and beach showers at the beach park, and plenty of free parking. Other park facilities include covered and open-air picnic tables, barbecue grills and a kayak rental center.
For more tips on visiting Oahu with kids, have a look at our Oahu Destination Guide
Pin for Later – Kailua Beach Park Oahu Hawaii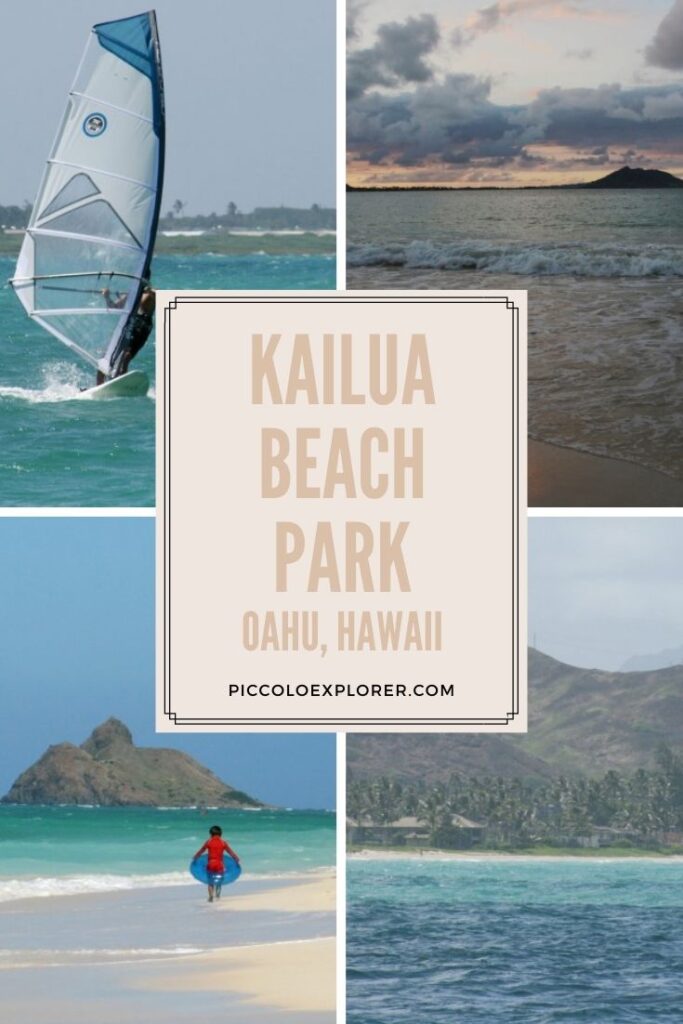 Save