Since signing up for a National Trust membership years ago, we've visited many great places for days out and day trips from London. One of the most memorable experiences was an October day trip to Scotney Castle in Kent, seeing its picturesque, ivy-covered medieval castle folly and the beautiful countryside estate with vibrant autumn colours across the grounds.
2021 update: The ground floor of the house, garden, tea-room, shop and estate are open at Scotney Castle. The Old Castle and upstairs of the house are closed due to conservation works. You no longer need to book your visit in advance.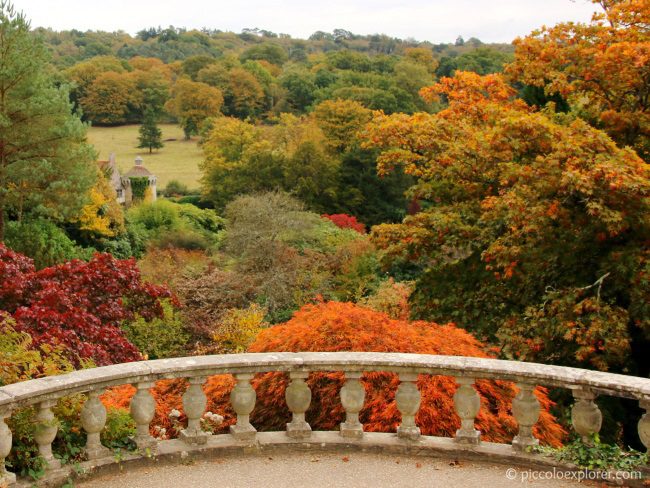 What you'll find at the Scotney Castle estate is a country house built in the 1800s, 780 acres of parkland and woodland, and stunning formal gardens with the 14th century, moated Scotney Old Castle that was deliberately ruined to create a romantic feature for the gardens when the new house was built.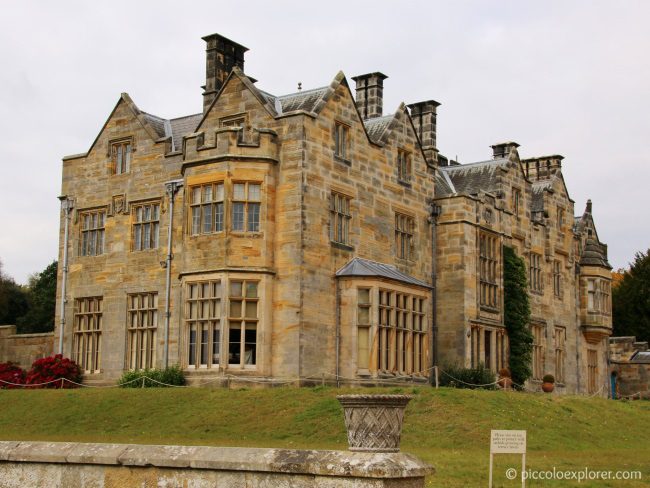 An interesting fact about the Scotney Castle country house: it was built using sandstone quarried from the slope below. The hollow created was made into a Quarry Garden that contains a 100-million-year-old impression of a dinosaur's footprint.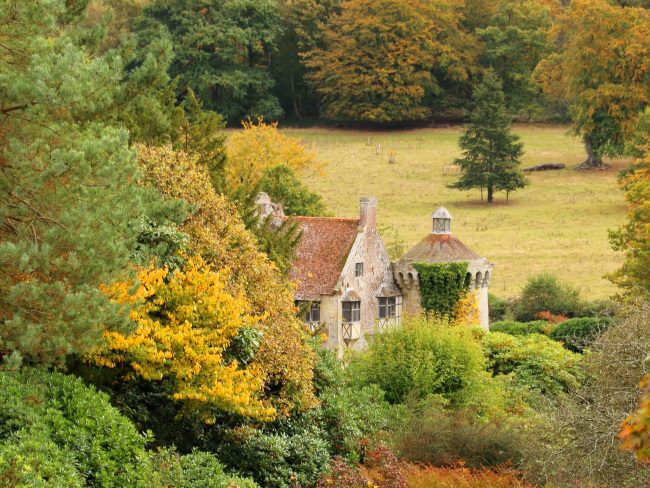 After touring the house, we set out to explore the gardens and the old Scotney Castle folly. The estate grounds were bursting with gorgeous autumn colours throughout, truly stunning to see.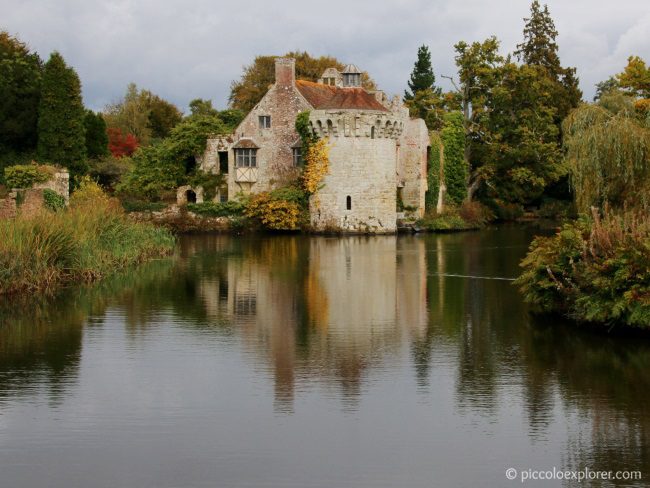 Old Castle was built around 1378 and over the next 450 years was lived in by three different families. In 1830, when Edward Hussey III commissioned architect Anthony Salvin to build a new house on the estate, he decided to ruin the Old Castle to create a romantic element to the garden.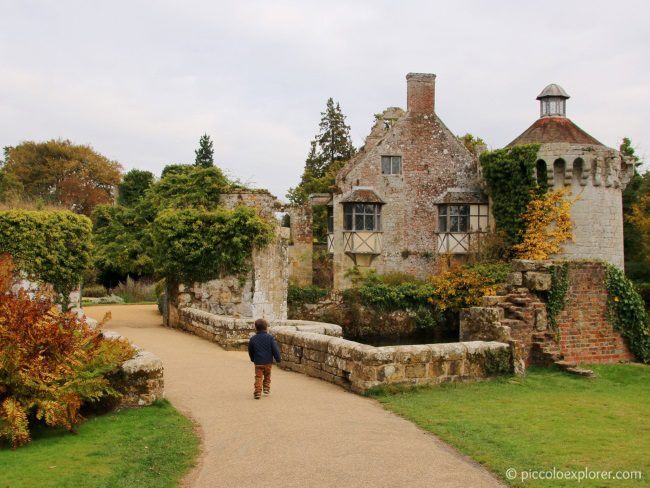 The Scotney Old Castle looks straight out of a fairytale! There's a small closet where a Catholic priest was hidden from 1591 to 1598 when Catholicism was illegal in England. There was a second raid by authorities and the priest ended up jumping into the moat and fleeing.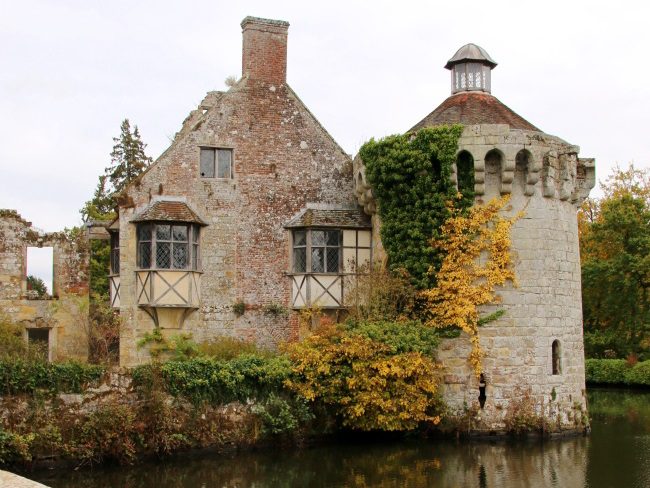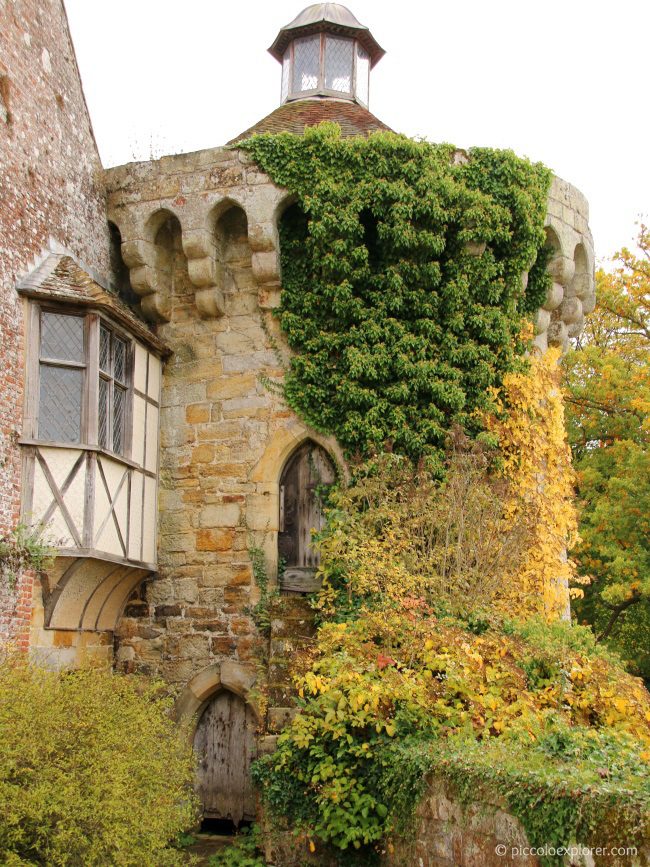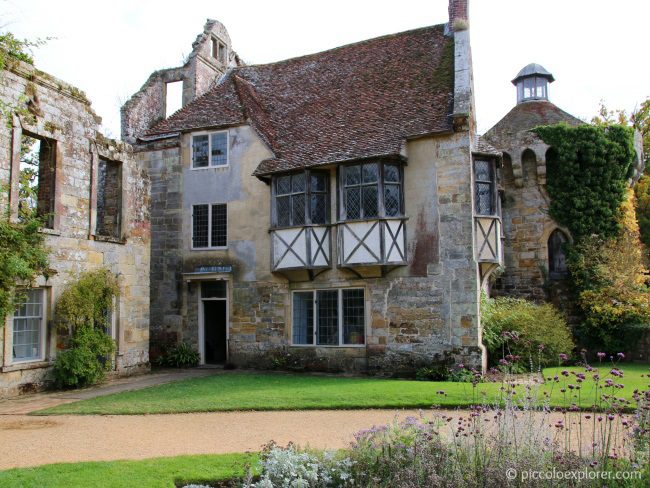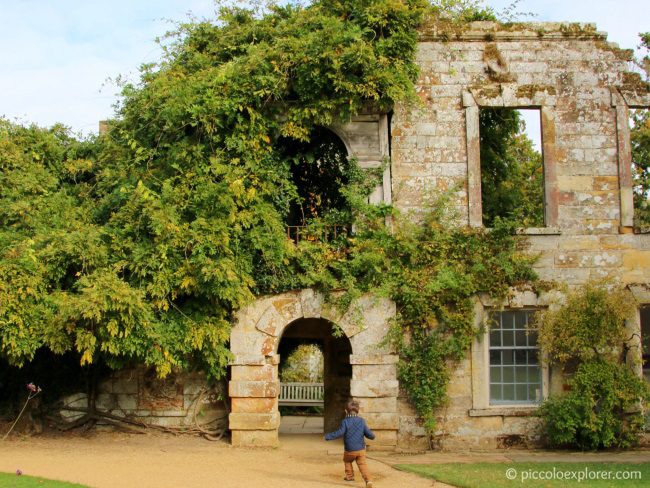 Activities for families at the estate include natural play trails and a Badger & Pepper play area.
We spent a few hours exploring Scotney Castle and roaming around the gardens before making our way back to the exit for a snack at the café.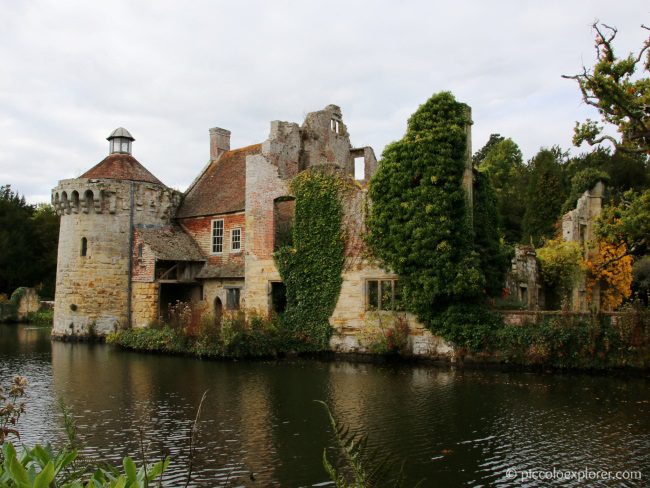 If you're looking for ideas for an autumn day trip from London to the countryside, I can highly recommend an autumn day trip to Scotney Castle. It is truly a picturesque place to visit in Kent and we enjoyed exploring the grounds in autumn when the colours make for some gorgeous views around the estate.
National Trust Scotney Castle
Address: Lamberhurst, Tunbridge Wells, Kent, TN3 8JN
Opening Hours: 1000 to 1700. Closes dusk if earlier. House opens at 11am. Closed 24 and 25 December.
Tickets: £12.00 for adults, £6 for children aged 5 and up for National Trust non-members, free for under 5s. Car parking costs £4. Entry and parking is free for National Trust members.
If you're using SatNav / Google Maps, use the postcode TN3 8JN and once you're on the A21, follow signs for Scotney Castle. (Following the Google Maps directions will send you down a narrow dirt road past farms that ends up at the back of the estate's parking lot – a scenic route, but preferable to use the correct entrance)
There's a café, souvenir store and restrooms around the entrance.
https://www.nationaltrust.org.uk/scotney-castle
This post was updated on 4 October 2021 with current information to plan a visit.
PIN IT FOR LATER – Autumn Day Trip to National Trust Scotney Castle in Kent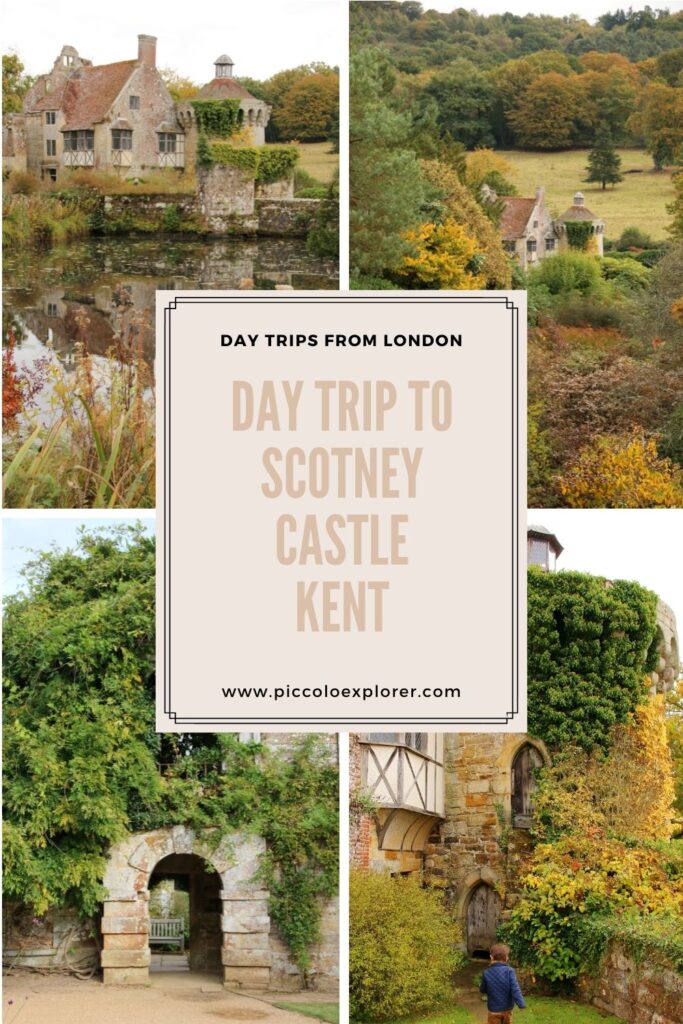 Save
Save
Save
Save
Save