Lunar New Year, also known as the Spring Festival or Chinese New Year, starts with the first new moon of the year and is welcomed with a 15-day celebration in many Asian communities around the world. In 2023, the Chinese New Year falls on Sunday, 22 January, which marks the start of the year of the Rabbit.
In this post on Lunar New Year children's books, I'll be sharing our book recommendations for wonderful picture books to read aloud with young children and learn more about the traditions and festivities.
Related: Lunar New Year in London with kids
Lunar New Year Picture Books
written by Ying Chang Compestine and illustrated by Sebastiá Serra
One of our favourite Lunar New Year children's books is this tale that follows Ming, a young boy who goes to the market to buy eggs for his family to make fried rice to share with the neighbors for Chinese New Years, and the empty old wok he came back home with instead. We love the fun story and vibrant illustrations, learning more about the traditions of Chinese New Year and the message of the importance of sharing and generosity.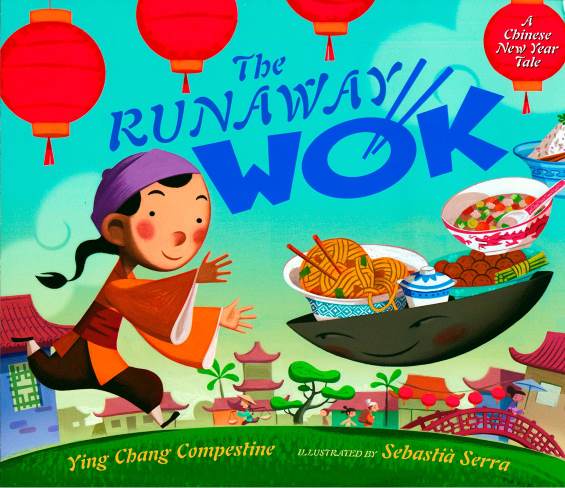 From the back cover: "With a skippity-happily-ho, a magical, mysterious wok rolls into town. The clever wok knows just where to go to get treats for the poor families… and it's might be just the ticket to a festive Chinese New Year!"
by National Geographic Kids
Part of the popular "Holidays Around the World" series by National Geographic, this informative guide is a great introduction to Chinese New Year for young readers. The simple, educational text brings the historical and cultural aspects of the Chinese New Year into focus, accompanied by vibrant images of the fireworks, parades, lanterns and feast.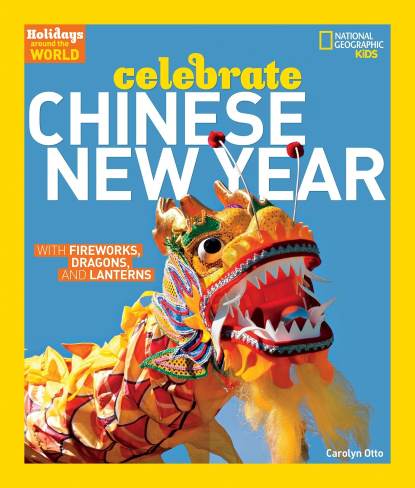 From the book description: "Celebrate Chinese New Year is the latest, timely addition to National Geographic's popular Holidays Around the World series. With 25 colorful images and a simple, educational text, the book is a lively invitation to revel in this child-friendly, national and international holiday."
Related: Lunar New Year Celebrations in London for Families
by Kat Zhang and illustrated by Alina Chau
This beautifully illustrated board book, and one of our favourite Lunar New Year children's books, is a great introduction to the event for little ones, explaining the meaning and cultural significance behind the traditions and festivities. The Celebrate the World series highlights special occasions and holidays across the globe and includes board books on Ramadan, Diwali and Día de los Muertos.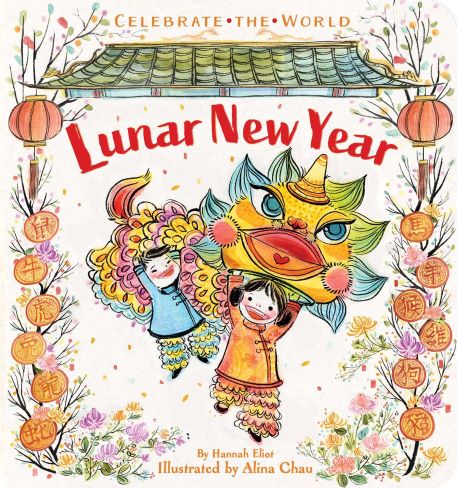 From the back cover: "There is a festival known by many names: Chinese New Year, Spring Festival and Lunar New Year. Lanterns are lit, red decorations are hung and fireworks crackle in the night sky. Let's celebrate together!"
written by Vickie Lee and illustrated Joey Chou
In this light and engaging Lunar New Year children's book, Ruby has a special card to give to her grandmother for Chinese New Year. But who will help her get to grandmother's house to deliver it? Will it be clever Rat, strong Ox, or cautious Rabbit? Ruby meets each of the twelve zodiac animals on her journey. This picture book includes back matter with a focus on the animals of the Chinese zodiac.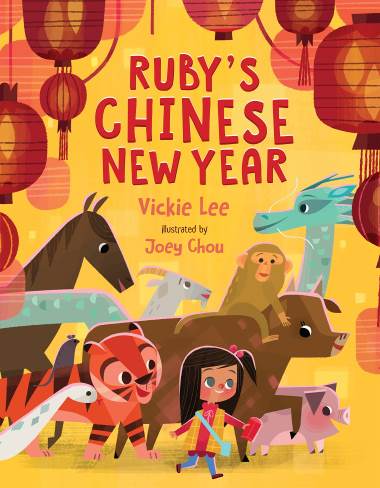 written and illustrated by Emily Hiles
This is an interesting read for children to learn more about the story behind the Chinese Zodiac. As the new year approaches, each animal wants it to be named after them, but no one can agree. The Jade Emperor, the ruler of all gods within Chinese mythology, hosted a great race across a wide and dangerous river to decide which twelve animals would win a place in the Chinese zodiac calendar.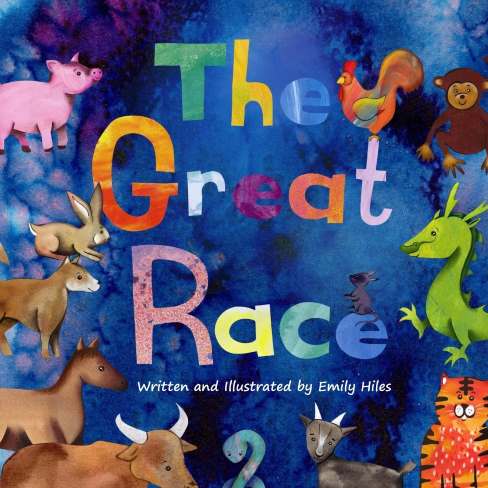 written by Joyce Ching and illustrated by Jérémy Pailler
Dragon Dancer is a magical story around the customs of Chinese New Year, told from the perspective of Yao, the young dragon dancer. Accompanied by gorgeous illustrations from French illustrator, Jérémy Pailler, the story takes children through the symbolism of a Chinese festival and the dragon dance, and personal journey of Yao following in the footsteps of his grandfather.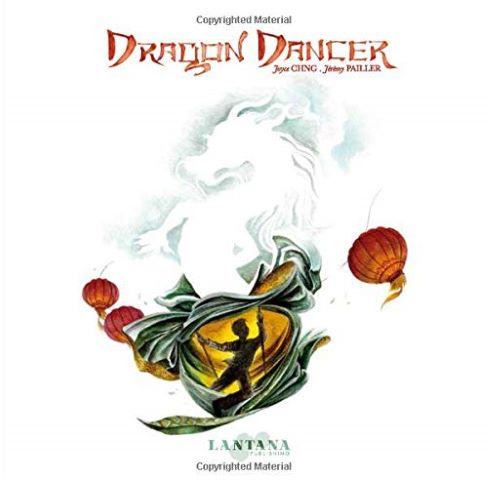 From the back cover: "It is the eve of Chinese New Year. Lanterns are hung in the shopping malls of Singapore and Yao is preparing to wake the ancient sky dragon, Shen Long, from his year-long sleep. From the moment Shen Long opens his great amber eyes and unfurls his silver-blue tail, Yao will be propelled on a magical journey through the skies of Singapore to battle the bad luck of the previous year and usher in the good."
Picture Books about Chinese Folk Tales and Culture
While the following books are not specifically about or set during Lunar New Year, I'm including these lovely picture books that are also an excellent introduction to Chinese folk tales and culture for children.
written by Julia Donaldson and illustrated by Joel Stewart
Traditional Chinese folktale retold by Julia Donaldson and complemented by splendid watercolour illustrations by Joel Stewart. The verse is a pleasure to read aloud and it's a delightful story to introduction to Chinese culture and a timeless tale that has a valuable moral message.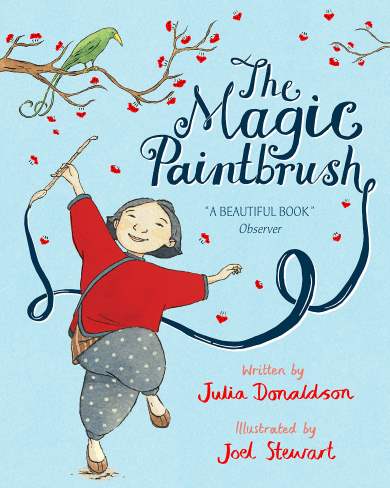 From the description: "When the greedy emperor hears about Shen's magic brush, all he can think about is gold. Shen, however, is determined to only paint food for the hungry and clothes for the needy. But how can a little village girl match an emperor's mighty power?"
by Hannah Eliot and illustrated by Charlene Chua
In this sequel to Amy Wu and the Perfect Bao, Amy Wu flexes her problem solving skills while sharing an important message about being true to yourself. After reading a book about dragons during storytime, Amy's teacher tasks the class with drawing a dragon that is unique to them. Amy paints a red dragon with a long, wingless body, staglike horns and eagle claws, but her friends don't think it looks like a real dragon. When Amy tries to create dragons similar to the one from the teacher's book, or what her friends have made, they just don't feel right to her.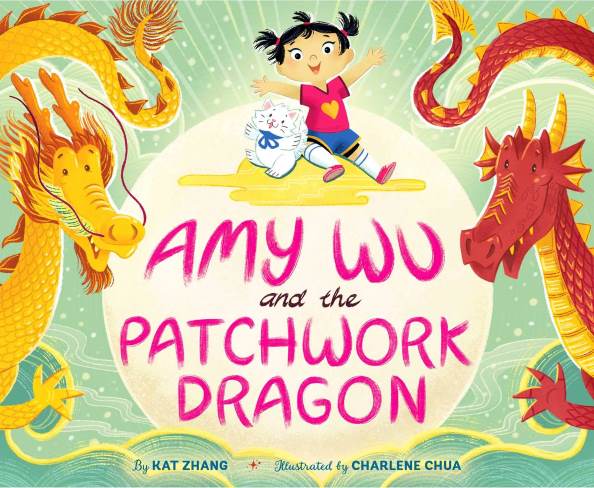 Once back at home, Amy explains what had happened to her grandma, who then tells her stories about the wise, wingless dragons that often feature in Chinese mythology and folklore. These stories spark new inspiration for Amy, and she rounds up her family to help create a special dragon to present at school the next day, one that is truly unique to her. It's a fun, engaging story with delightful illustrations, and we love the message of being true to yourself.
At the back of the book, you can learn more about the differences between Eastern and Western interpretations of dragons and also get crafty with some ideas and cut-outs for creating and styling your own dragons.
by Grace Lin
A Chinese American family sits down to enjoy a traditional dim sum meal. Dumplings, cakes, buns, and tarts are wheeled out in little dishes on trolleys, and each family member gets to choose a favourite treat! Lin's bold and gloriously patterned artwork is a feast for the eyes. Her story is simple and tailor-made for reading aloud to young children, and she includes an informative author's note for parents, teachers, and children who want to learn more about the origins and practice of dim sum.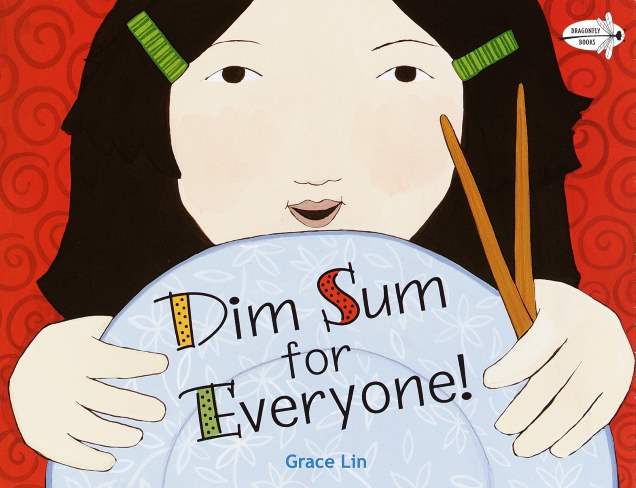 This post has been updated on 7 January 2023 with more recommendations for Lunar New Year children's books. Disclosure: This post contains affiliate links, so if you do click through and make a purchase I may receive a small amount at no extra cost to you. Thanks for your support!
PIN FOR LATER – Lunar New Year Children's Books