In the midst of a third Covid-19 lockdown, London was treated to a rare snow day in January 2021, our first in three years. We had about two hours of heavy snowfall, which I spent walking through the snow in Richmond Park, watching the snow blanket the woods and fields and transform the park into a stunning winter wonderland. By the following day, the snow in London had almost completely melted but the entire city was still buzzing from the excitement. It was by far the best thing to happen during this lockdown!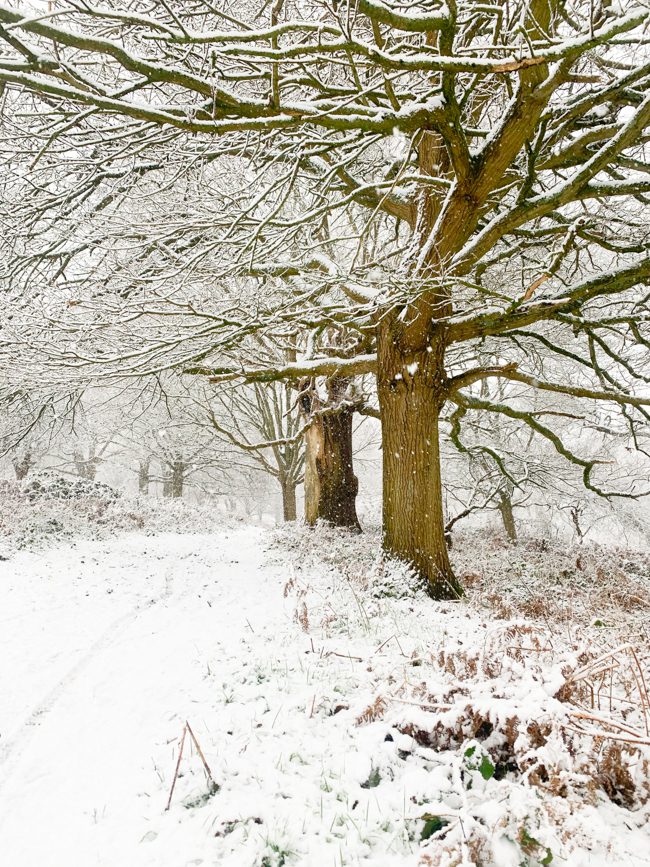 It has been a long time since I've posted on the blog, so to get the ball rolling once again, I'm sharing a few photos of the snow in Richmond Park from that special day in Lodnon. Scroll down to see an Instagram reel showing how enchanting Richmond Park looked covered in snow that day.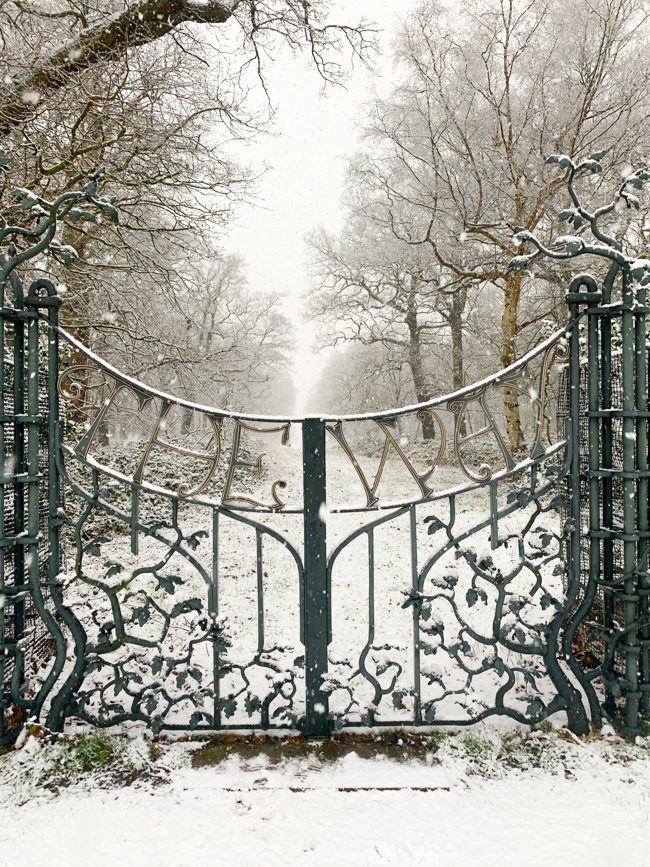 'The Way' gates, located on the edge of Sidmouth Woods, are designed by artist blacksmith Joshua De Lisle and were added to the park in 2011 to mark the tercentenary of St Paul's Cathedral.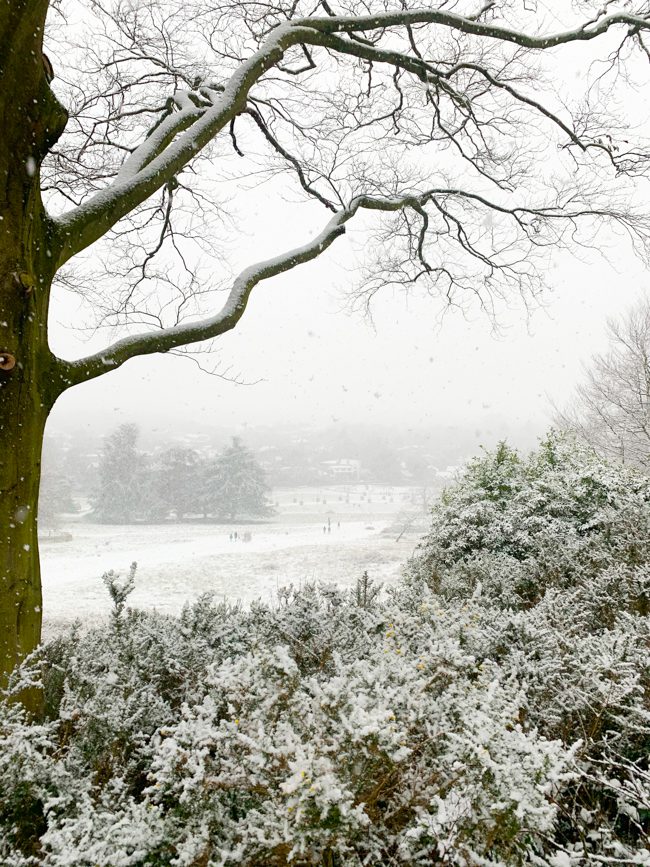 The views are wonderful from King Henry's Mound, which is located in the Pembroke Lodge Gardens. This site offers panoramic views of the Thames Valley to the west (above) and a distant view of St. Paul's Cathedral to the east.
The St. Paul's view has been faithfully preserved by generations of landscapers who have created a tree-framed sightline from the mound to the dome. The view is now protected and no new building is allowed to impede it.
You can see the tree-lined view looking towards St. Paul's Cathedral in the first photo of "The Way" gate at the top of the blog post.
PIN FOR LATER – Snow in Richmond Park London