'Remembering a Brave New World' is a dazzling installation by Chila Kumari Singh Burman, who transformed the front of Tate Britain in London for its fourth annual Winter Commission. The installation was opened in November 2020, to coincide with Diwali, the Festival of Light, and ended in late February after being extended for one month.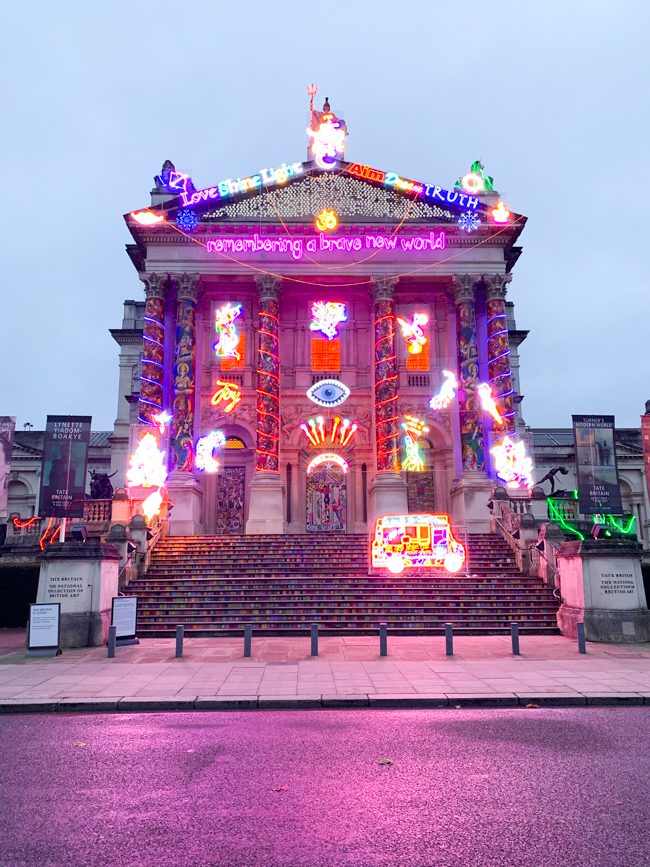 The Tate Britain's façade was covered with vinyl and bright neon displays that combined elements of Hindu mythology, Bollywood imagery, colonial history, feminism and personal memories, inspired by Burman's childhood visits to the Blackpool illuminations and her family's ice-cream van.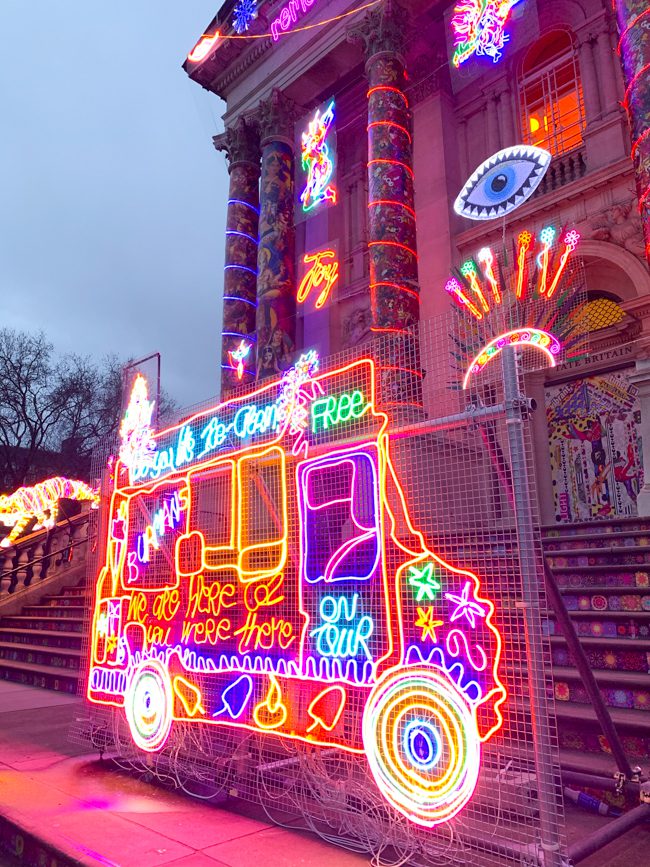 Diwali is a celebration of new beginnings, the triumph of good over evil, light over darkness. Remembering a brave new world takes inspiration from the luminous struggles and victories of the past to offer hope for a brighter future
Due to the nationwide lockdown, the popular installation was extended for viewing until the end of February since it was visible on the exterior of the building. Tate galleries are currently closed due to national restrictions and are due to reopen in May 2021.
I've posted the Instagram reel below which offers a closer look at the neon lights and stunning details of Burman's amazing work.
View this post on Instagram
Tate Britain
Address: Millbank, London, SW1P 4RG