At the beginning of 2015, I made a challenge to get out and explore more around London with Little T, which eventually led to launching this blog in April. I managed to tick quite a lot of places off my bucket list while discovering plenty of new places to visit in London with a toddler. In this post, I will be sharing our family adventures and travels in 2015, including a summer family vacation in Hawaii and a trip to San Diego, along with trips to Mr. G's hometown of Fano, Italy, over the year.
January
After spending Christmas with my in-laws, we rang in the New Year in Fano and stuck around for a few days before making our way back to London. Although chilly and windy, it was lovely to be out by the Adriatic Sea especially whenever the sun was out.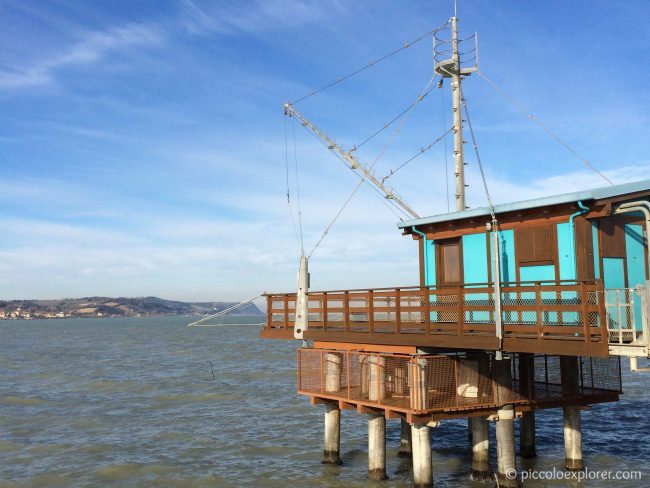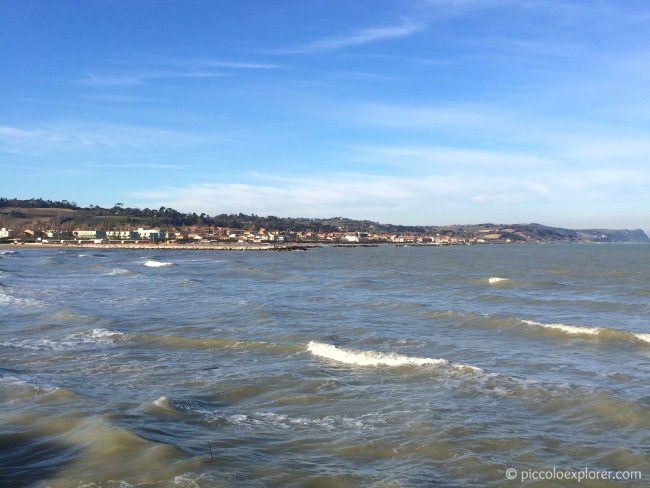 Our first day out of the year in London was at Richmond Park. I'm always amazed at how you can be somewhere so close and feel completely removed from the hustle and bustle of the city. I plan on spending more time this year visiting London parks. Little T always loves the chance to run around and explore nature. We saw plenty of deer around but kept our distance.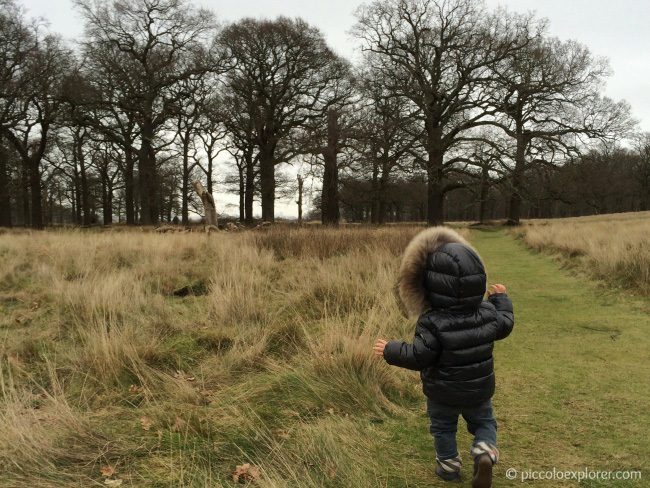 February
At the beginning of February, we were back in Fano for a visit related to CrossFit Factory Lab. Little T and I enjoyed catching up with my in-laws and taking our morning walks around the city centre which is partly surrounded by ancient Roman walls. It's fascinating to be walking amidst so much history whenever we're there, such as the remains of this Roman fortress.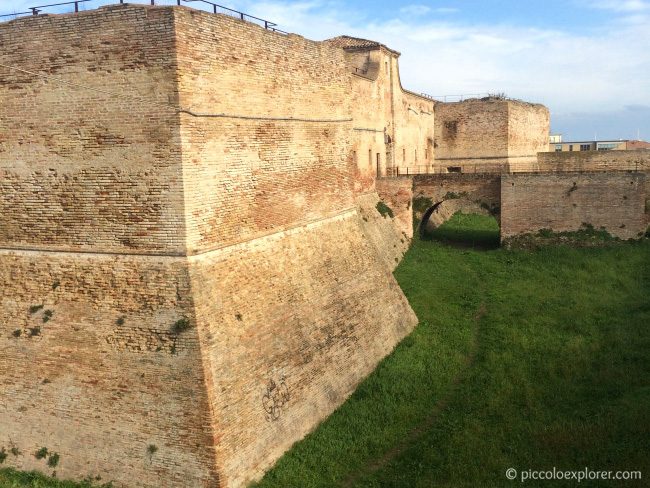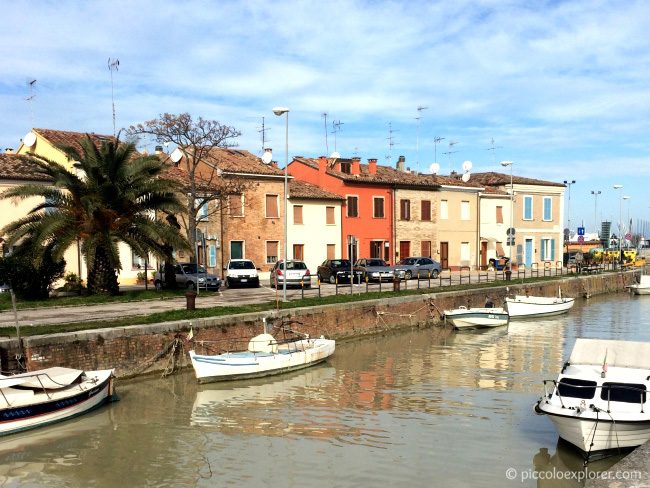 Back in London, Little T and I stopped by Chinatown to have a look at the Chinese New Year lanterns and decorations. That day didn't go as planned. The service at the restaurant we went to for lunch was so horrible that I packed us up and left before ordering. It was too late to go to another restaurant so I just picked up pork buns at the Golden Gate Cake Shop which we ate on the street (those actually ended up being the highlight of the day). With all the hiccups, it was good fun to be in that bustling part of town and see a part of the festivities.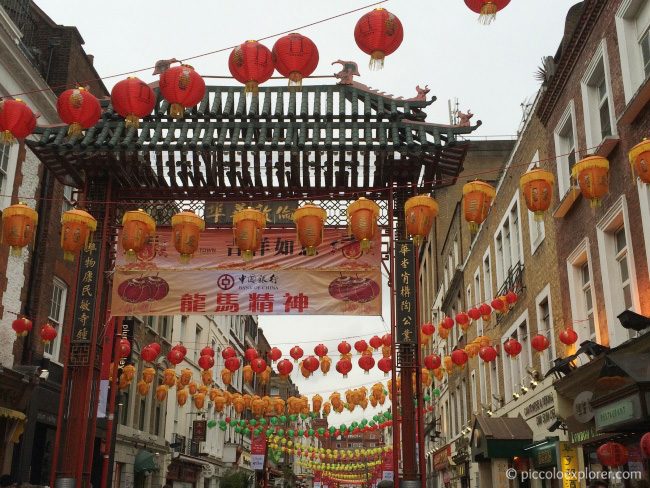 The Science Museum in South Kensington is such a great place to visit in London with a toddler. The Garden in the Science Museum's basement is a play area and discovery zone with so much to do, including playing at the water table that is fun for little ones.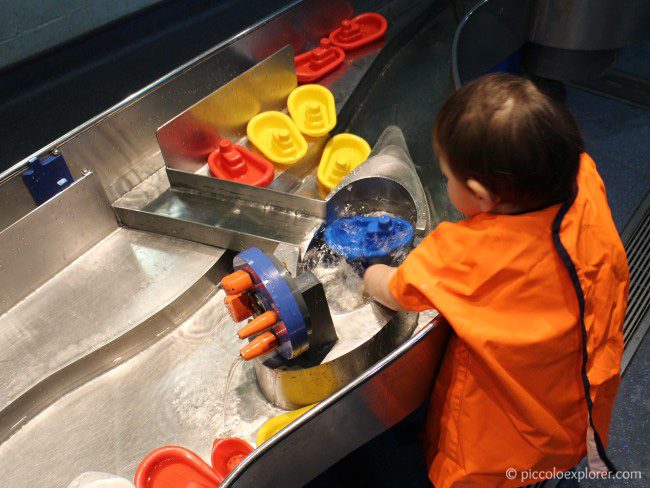 March
Windsor Castle has been on my bucket list for a while, and we took a morning to explore the castle grounds and State Apartments. We moved through the exhibits a lot quicker than the average visitor but it was a fun experience and I enjoyed visiting this beautiful castle!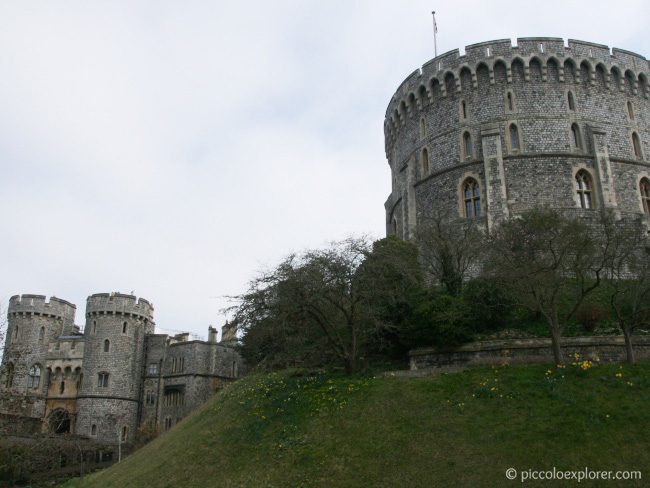 One more London museum to tick off the list was the London Transport Museum located in Covent Garden. Little T had a blast on the ground floor, having a look inside tube carriages and sitting in the driver's seat of a red bus.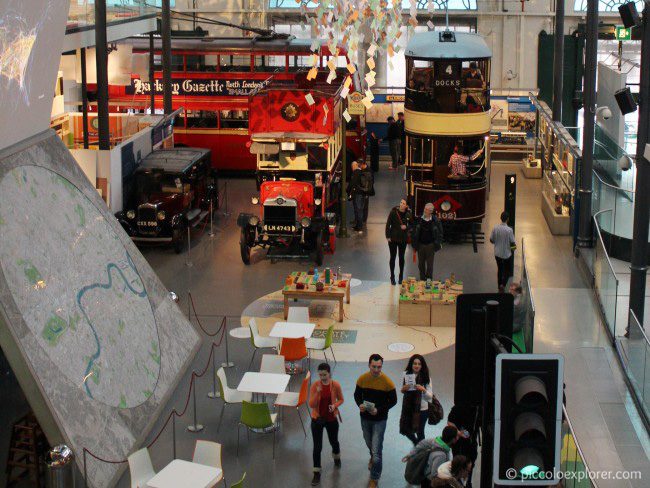 April
We headed back to Fano for the Easter holiday. This photo was taken on a morning walk in the countryside after the rain cleared.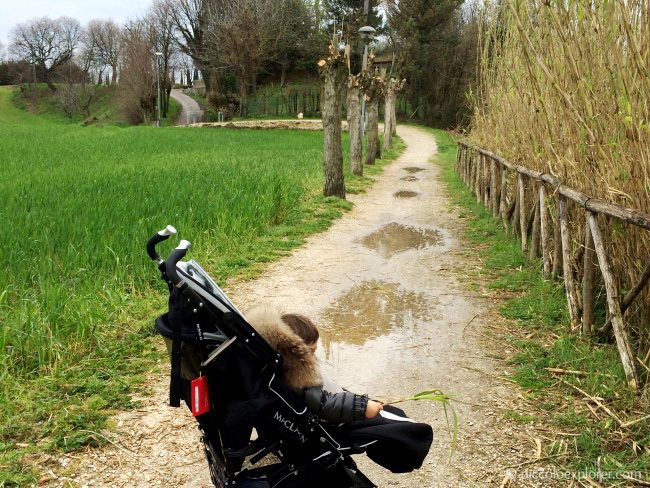 It was a beautiful day when we went to lunch in the hills at Agriturismo La Grotta with a stunning view of the Marche countryside and the Adriatic Sea.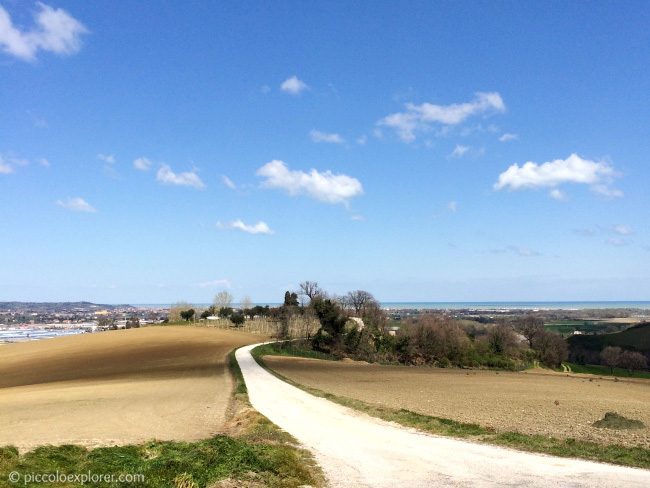 During that week, we also went inland to the lovely town of Fossombrone and, on an another day, to the seaside Cattolica Aquarium.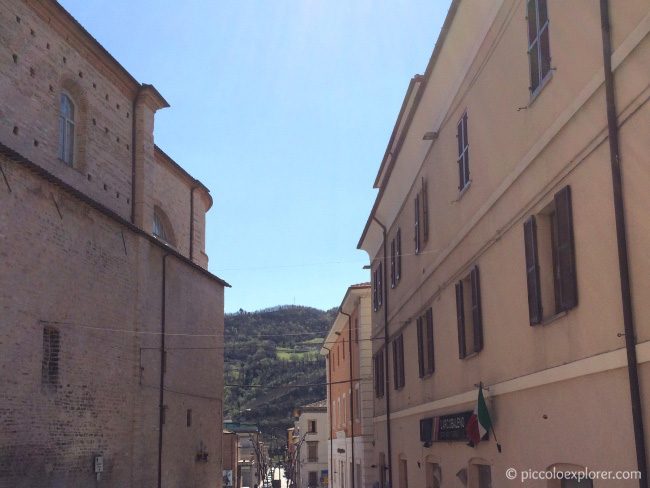 On an exceptionally warm day in April, we headed over to the nearby Hounslow Urban Farm. Little T had a great time seeing the animals while I pushed him around on a ride-on tractor. He's become a big animal lover and I foresee many more visits to farms and petting zoos this year!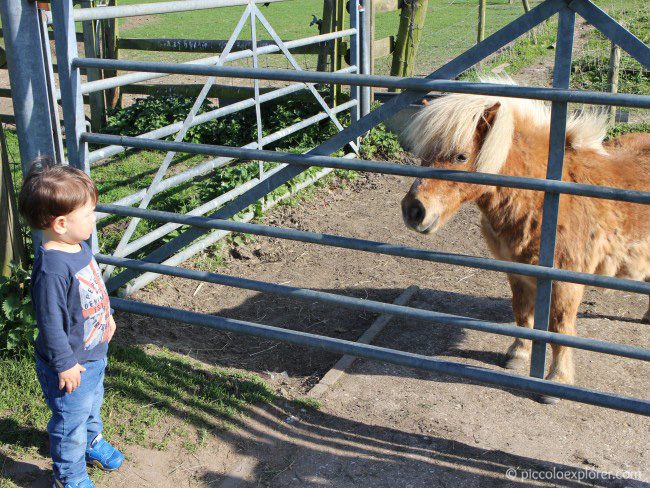 Also in April, we visited the Warner Bros. Studio Tour: The Making of Harry Potter in Leavesden, Hertfordshire, about a 40 minute drive outside of London. This was primarily for me – I'm a huge Harry Potter fan and had been wanting to go for a while! Overall I enjoyed the behind-the-scenes look at how the movies were made and checking out the sets, but to be honest, it was a bit of a difficult afternoon. We came back in December for Hogwarts in the Snow and had a great time, I'll be posting about both visits soon.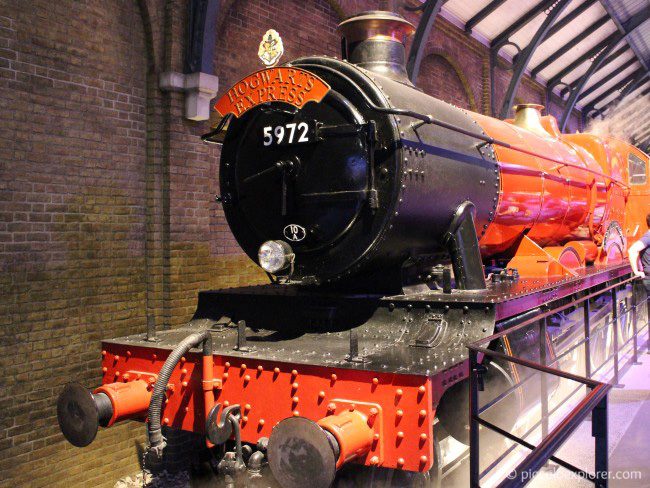 We also went to Cutty Sark, the tea clipper ship and museum located in Greenwich which offers a load of hands-on activities suitable for young children. On my bucket list for this year is to head back to Greenwich to visit the National Maritime Museum.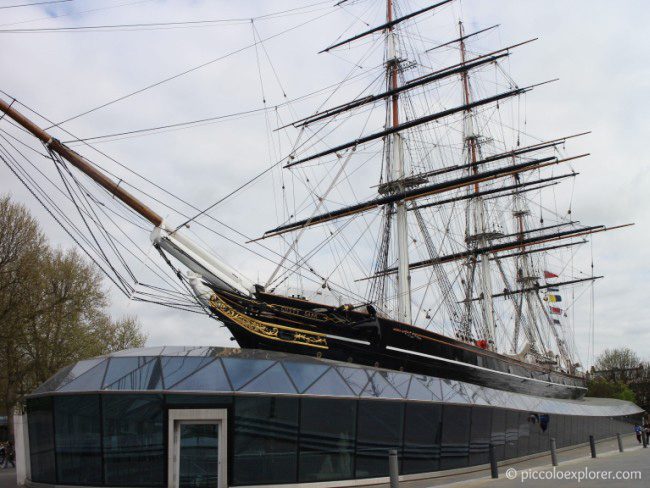 May
We spent most of May going to various local activities and playgroups and we took a family day out to the ZSL Whipsnade Zoo, an hour's away from London. I drove the car around Passage through Asia, driving past deer, yaks and camels and then, while we were walking around, we lucked out with a surprise encounter with the elephants out on their daily walk. It was a fun day and there was still plenty left to see to make another trip later on in the summer. I also signed up for a ZSL membership before this visit which has turned out to be great value.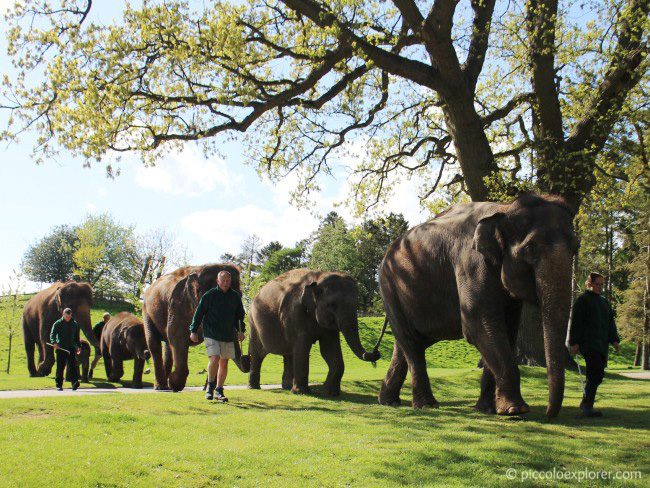 June
Mr. G and I agreed that strawberry picking at Crockford Bridge Farm was one of our favorite family activities of the year and we plan on heading back to a pick-your-own farm again this summer.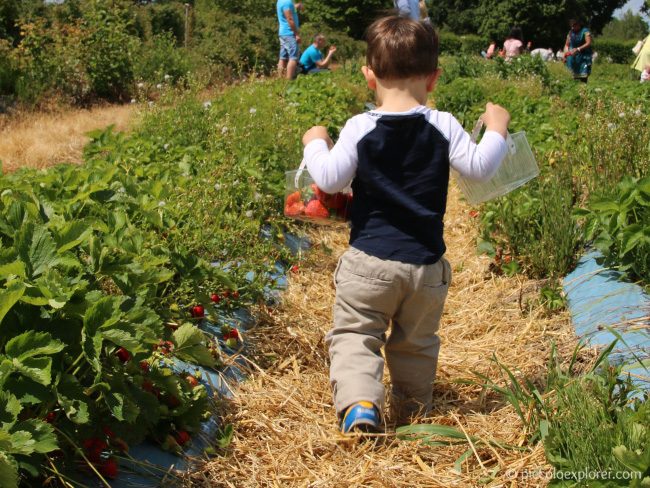 I'm considering becoming a member at Kew Gardens since we've been there quite a few times since moving to Chiswick and I love the events and activities they have year-round, like the past summer's Full of Spice event. Coming up next in February is an Kew Orchids Festival celebrating Brazil's colorful plants and flowers with a carnival theme in the gardens, which sounds fantastic. And I know I'll be booking the Christmas at Kew event way in advance as I was very disappointed that tickets sold out very quickly – I would have loved to see the after dark lights in the gardens.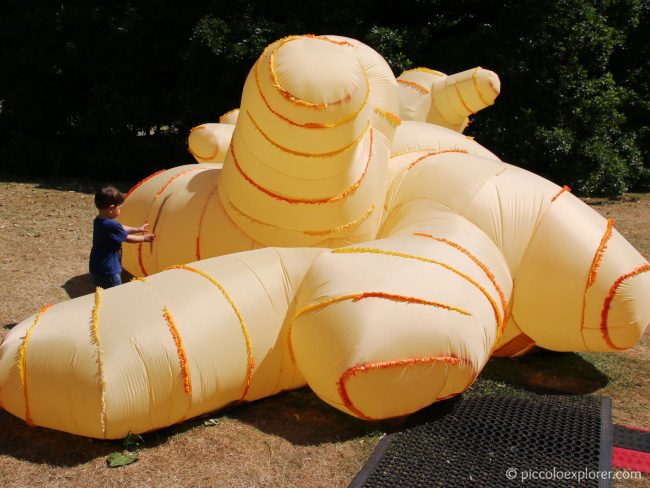 For the second half of June, we were back in Fano, enjoying some summer sunshine and plenty of time at the beach. I loved seeing Little T play on the beach with his new friends and venture out more into the water, paddling with the help of my father-in-law or riding on a canoe. He had a great time and is shaping up to love water sports and being by the ocean like his parents!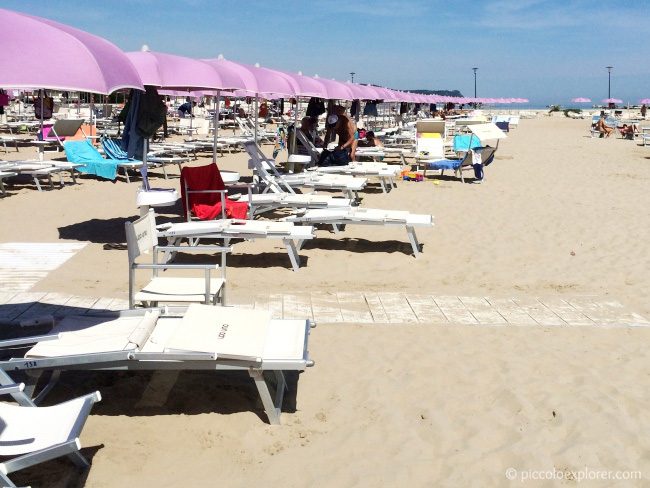 July
Our big family vacation of the year was for two weeks on Oahu, Hawaii, to celebrate our ten year wedding anniversary. We stayed at the Moana Surfrider in Waikiki and took day trips up to the North Shore and Kailua during our stay. There was so much we enjoyed about the trip, although it wasn't always easy with a toddler especially in the evening.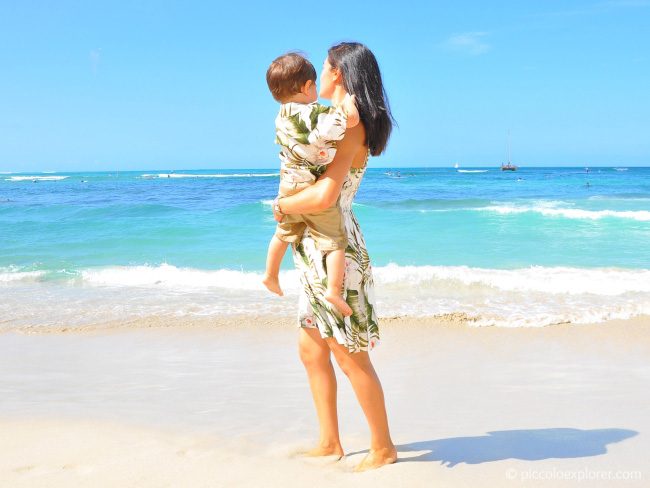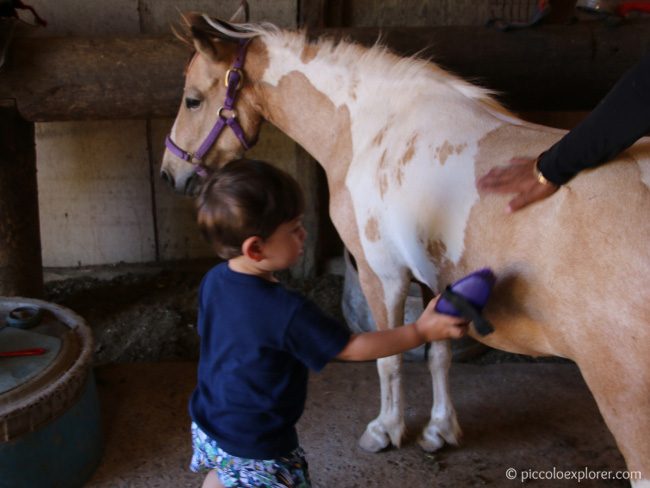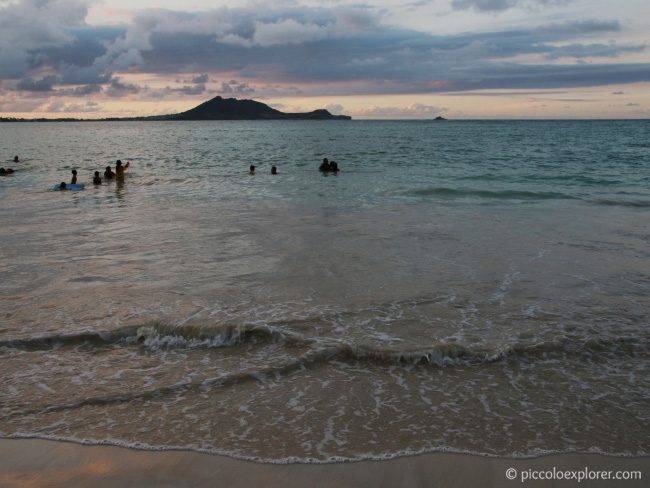 August
After a week or so in London recovering from jetlag, Little T and I were back to exploring the city's attractions with a visit to the WWT London Wetland Centre which is truly an oasis in the city. Little T loved watching the otters being fed and spending most of the time at the playground, which has plenty of activities including a fantastic water table. Definitely a place to go back to for the beautiful scenery, and especially in the summertime for the fun play area.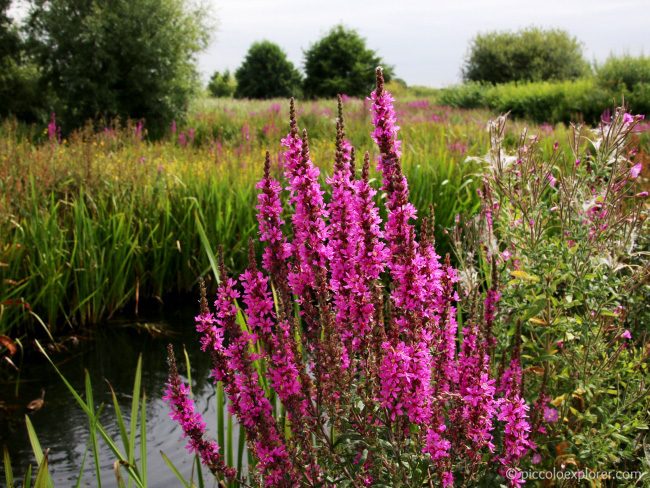 Also in August, we returned to the ZSL Whipsnade Zoo, where the highlight for Little T was definitely the pygmy goats at the petting zoo. He has become such an animal lover and loves interacting with them! We also saw the penguins, the butterfly house and drove around the Passage through Asia.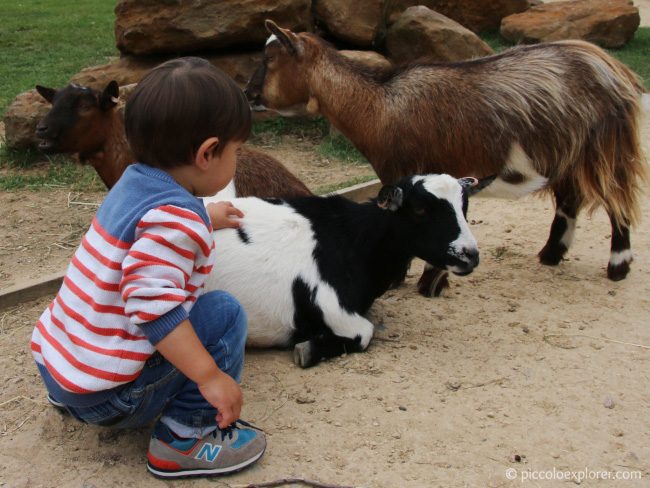 I also made it just in time to the beautiful Mayfield Lavender Farm, one of the lavender farms near London, to take photographs and tick that off our summer bucket list – they had already started harvesting half the farm that day!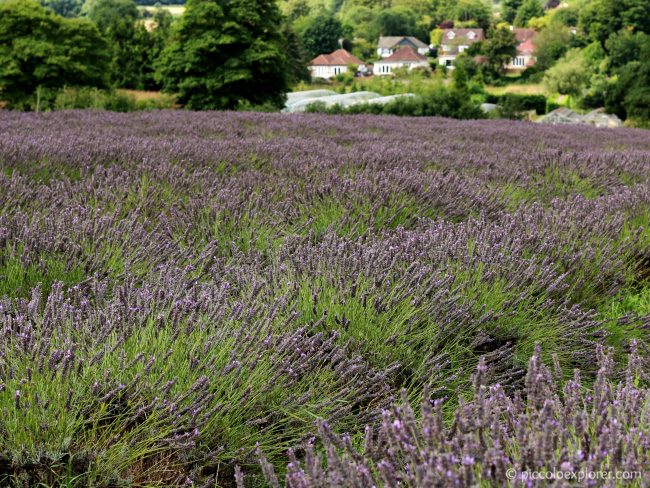 September
We traveled back to Fano for the first week of September, catching up with my in-laws and enjoying our last summer days at the beach.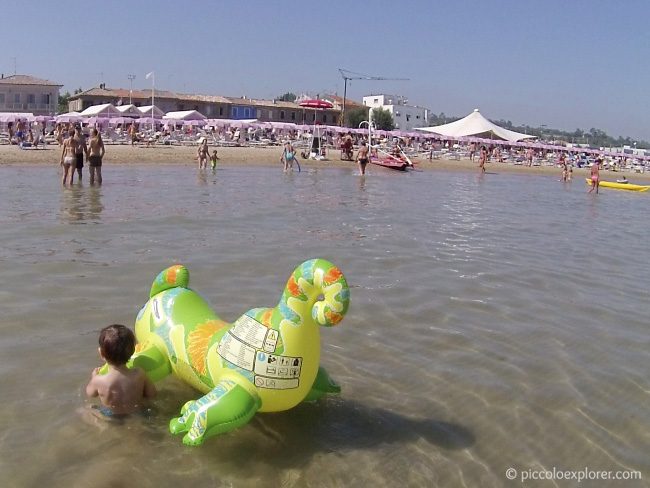 Then, once we were back home, Little T and I went to the fantastic Diana Memorial Playground in Hyde Park.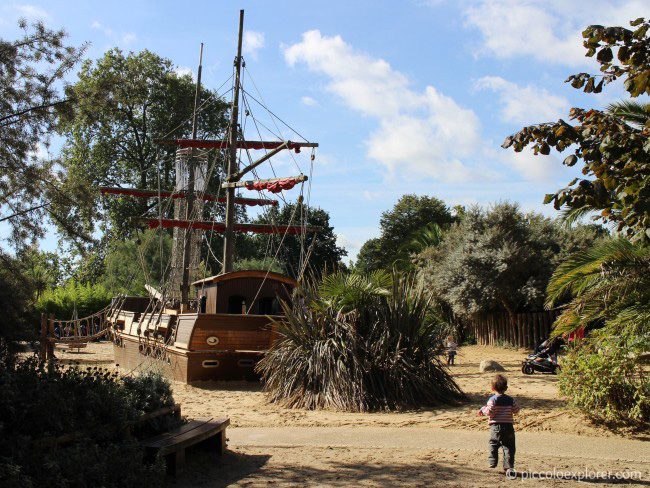 October
October was the only full month we had in London since May and it ended up being packed with days out! At the beginning of the month, we visited Holland Park (one of my favorite places in London) and Duke Meadows in Chiswick, then had a day out at Bocketts Farm Park in Surrey. That visit to Bocketts was great fun, with Little T feeding goats, sheeps and cows, watching a pig race and taking a tractor ride around the free-range farm.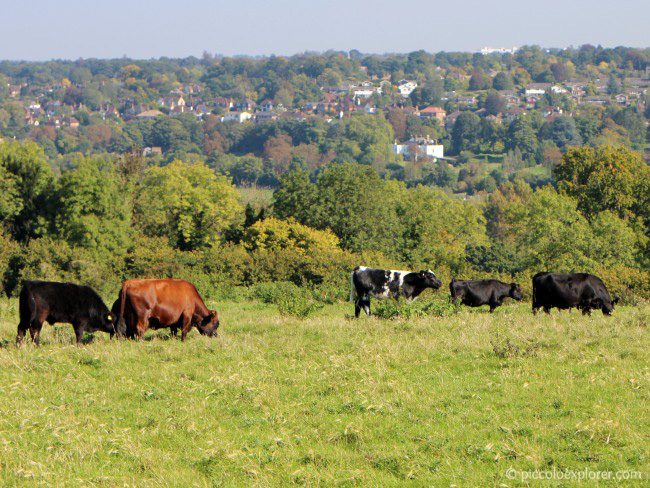 We also visited the Horniman Museum in Forest Hill, a free museum has a huge taxidermy collection, including the famous Horniman overstuffed walrus, and plenty of interactive exhibits throughout to entertain young children. We visited the aquarium (tickets are £1.65 children age 3 and up and £3.85 adult) which we both enjoyed.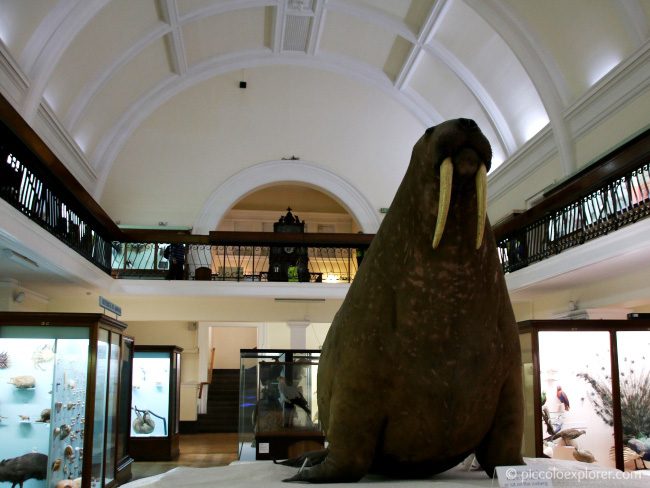 I've been making the most of our ZSL membership since May and in October, we headed over to the London Zoo, where we saw the spider walk-through in the B.U.G.S. exhibit (which as a whole was very interesting), the squirrel monkeys walk-through (also fun to watch), the meerkats, the pygmy goats at the petting zoo and the penguins.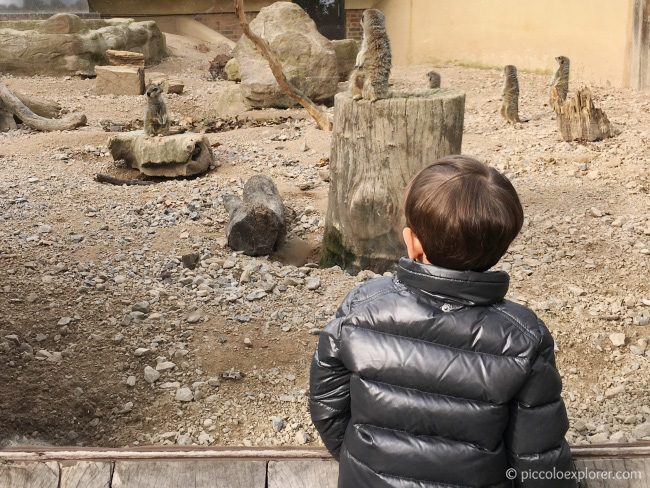 With Halloween coming up, we went to the pumpkin patch at Garsons Farm in Esher, Surrey to pick pumpkins to make a few jack-o-lanterns. It was pouring down around the time we arrived but we managed to find a 15 minute window when the rain paused to choose three pumpkins from the patch.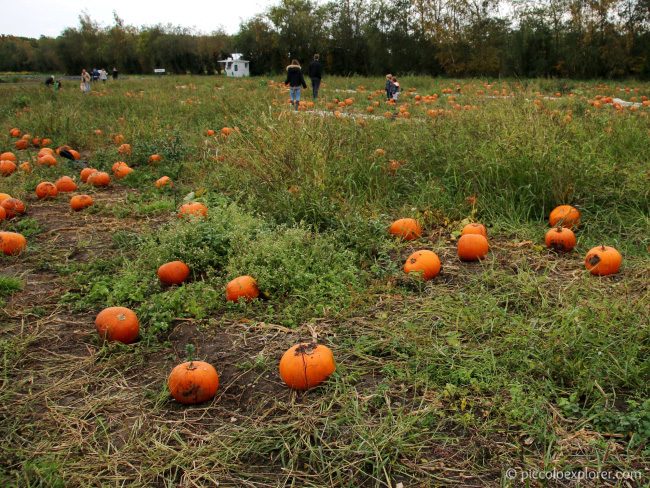 Kew Gardens was the perfect spot to take in the autumn colours in London and frolic in the fallen leaves. We went on the 18-metre high Treetop Walkway for an amazing view of the tree canopies and gardens.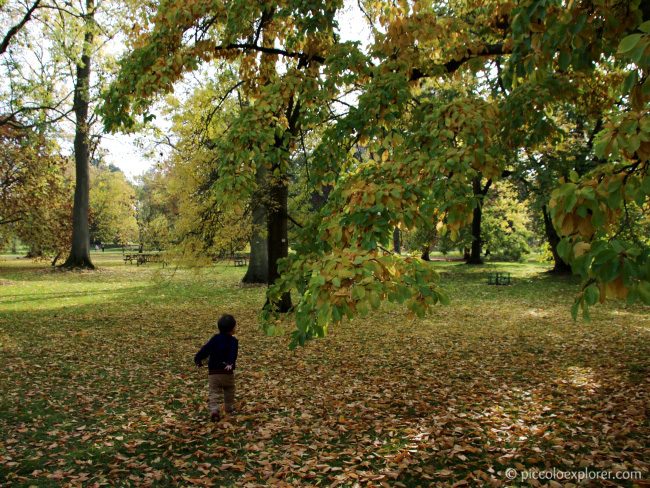 November
In November, our family adventures and travels kicked off with a family trip to San Diego, California. The journey was long and Little T struggled with jet lag during most of the trip but overall we had a good time catching up with my family. Whenever we had the chance, we were out and about exploring some of the beautiful sights and attractions of my hometown. We went to the Birch Aquarium at Scripps in La Jolla, the Reuben H. Fleet Science Museum in Balboa Park, Pacific Beach (where Mr. G and I used to live before Boston), La Jolla, Mission Beach and Coronado Island. San Diego is such a wonderful city – I miss living there and I'm glad we made the most of visiting the seaside on this trip!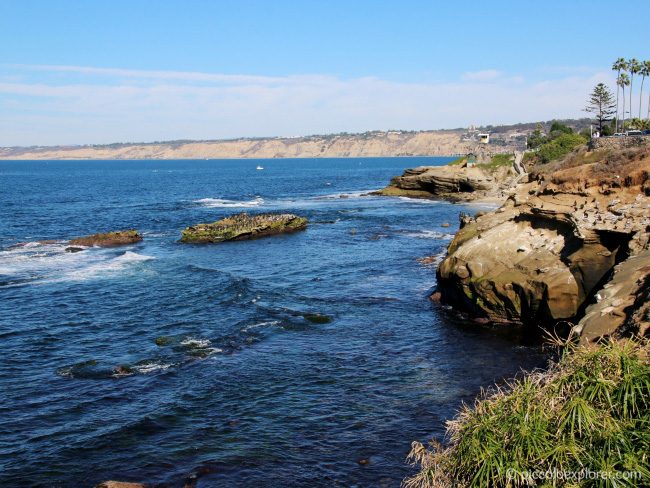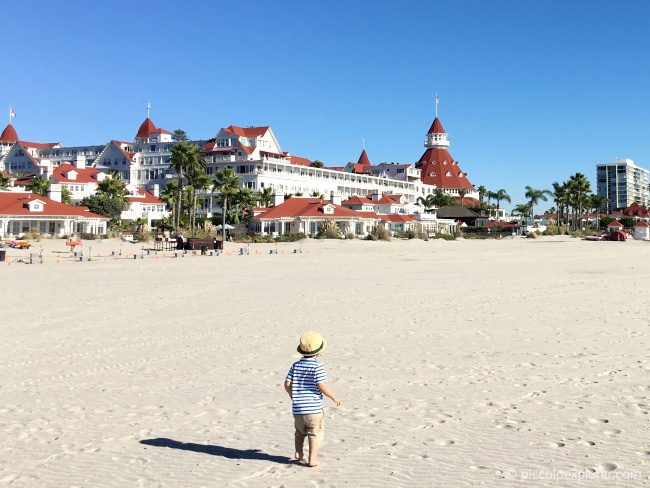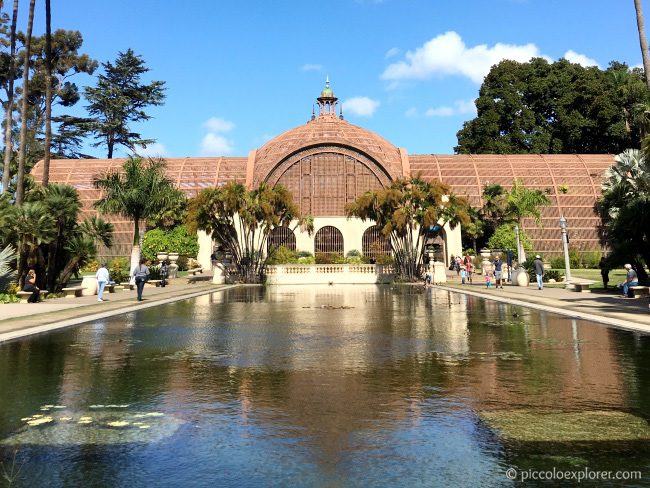 Once we were back in London, we kicked off the Christmas festivities with a visit to Harrods Grotto. Little T enjoyed the activities and games before we went in to meet Father Christmas, then afterwards we went for lunch at the Disney Café and made a stop at the Toy Kingdom. It may have been mid-November but London was already all lit up and decorated for Christmas and it was a fun way to get into the holiday spirit!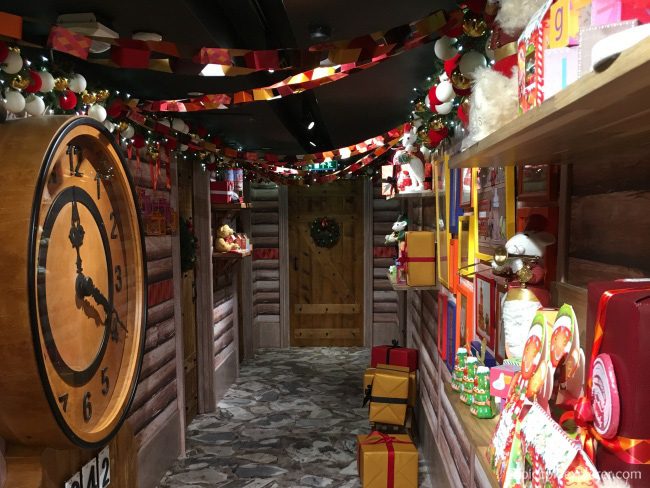 We also spent an afternoon out at the National Trust site at Ankerwycke in Surrey. Also on the bucket list for 2016 is to visit more National Trust sites around the area.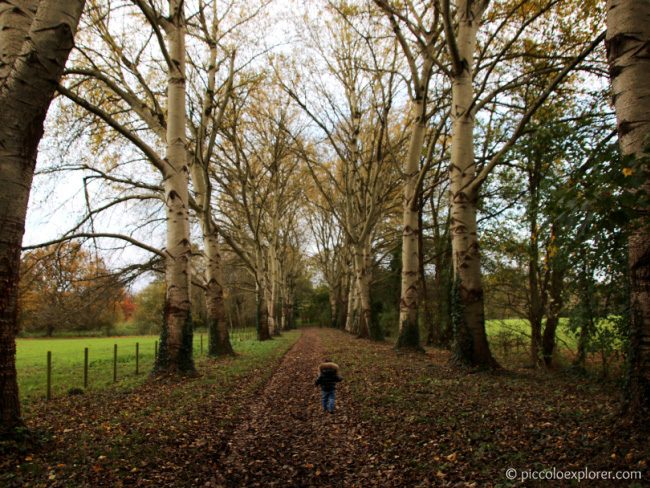 December
In early December, we enjoyed a family day out at the London Zoo, where we took a different route through the zoo to see the lemurs, the rainforest exhibit, the giraffes and zebras, before making our way back to the main part for lunch, a stop at the playground and then finally, visiting Little T's favorites at Penguin Beach.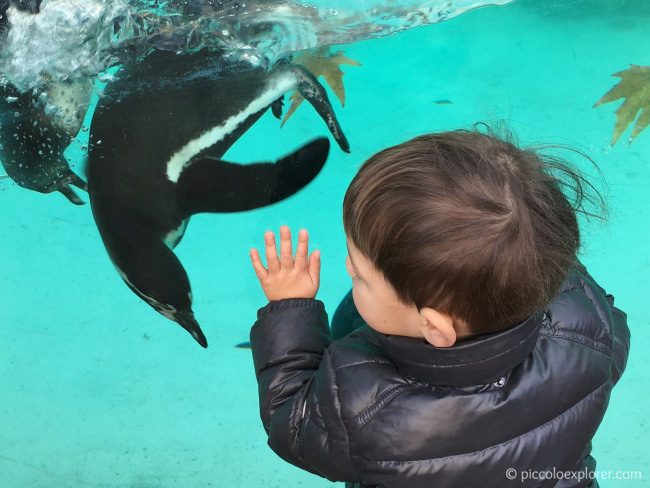 Again, as a big Harry Potter fan, I was very excited to book another visit to the Warner Bros. Studio Tour: The Making of Harry Potter for the special Hogwarts in the Snow event.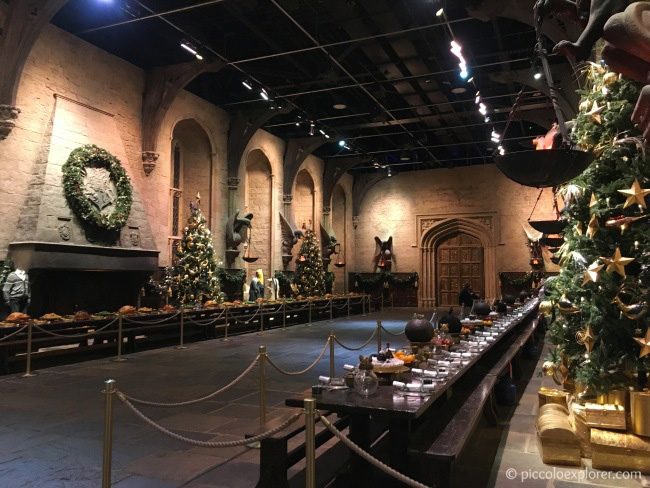 View this post on Instagram
That same week, we went to Lapland UK in Whitmoor Forest, Ascot, for what turned out to be a fun, magical experience for Little T. He had a great time with the activities, helping the elves make toys at the factory and decorating a gingerbread house in Mother Christmas's kitchen. We had a break for lunch and a wander around the little village (which has an ice skating rink, a gift shop and a candy store) before making our way through the stunning Enchanting Forest to meet Father Christmas.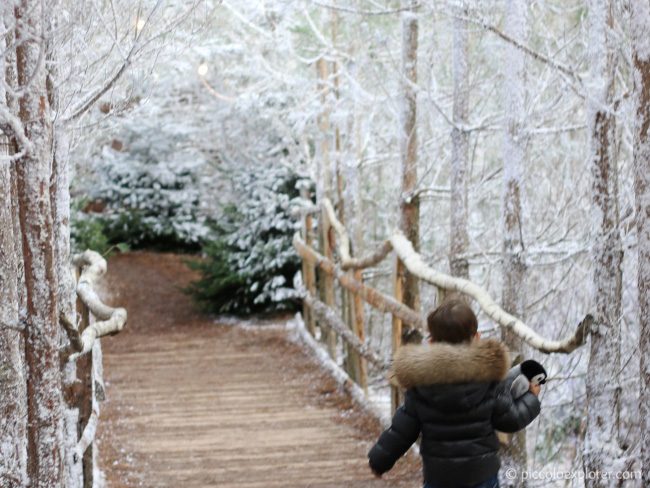 London is amazing lit up for the Christmas holidays – it's one of my favorite times of the year. Before leaving to spend Christmas in Fano, we made sure to head into Mayfair for a dinner out and a walk around Regent Street and New Bond Street. I'm not counting this as a day out but wanted to add it to the post as it was certainly a highlight for the holiday season!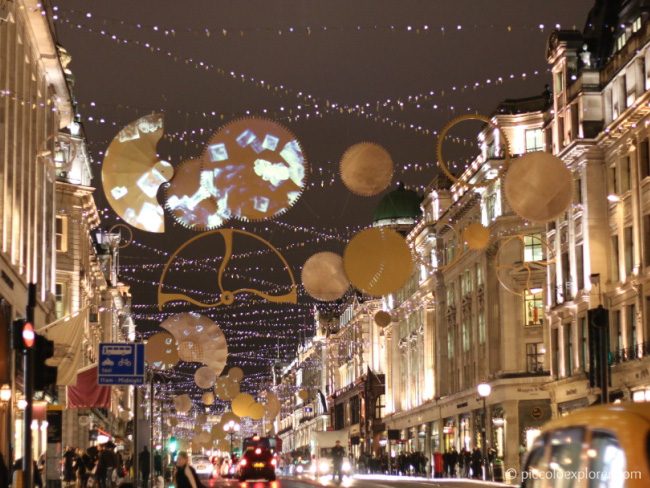 And then we were off to Fano for nearly three weeks enjoying spending time with my in-laws and our final trip of the year. Piazza XX Settembre, Fano's main square, looked wonderful brightly lit with a unique cardboard Christmas tree featuring colorful nativity scenes.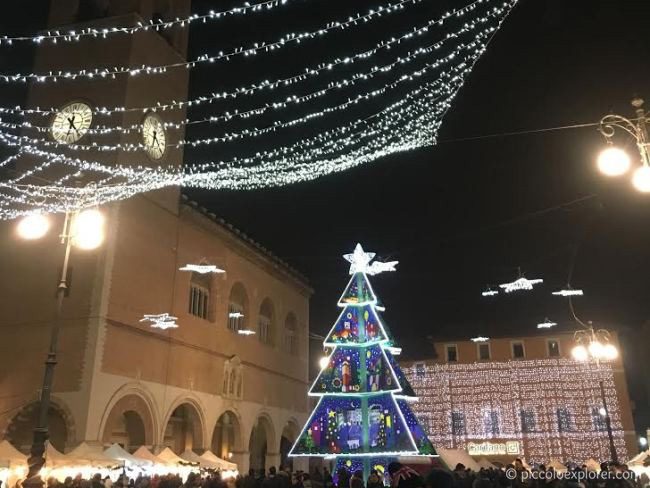 A belated Happy New Year to you, thank you so much for following and I'm looking forward to what family adventures and travels 2016 will bring for us all!
Save